Craftsman Rding Mower
09-22-10, 08:53 PM
Join Date: Sep 2010
Location: USA
Posts: 5
Craftsman Rding Mower
---
I need a manual for a Craftsman model# 502255092 10hp. Unbale to locate from Sears. Advised me it was out of print. need infor on how to replace spring. I have put new belts on, can not locate where springs should connect. Please help.
[email protected]
Sponsored Links
09-22-10, 09:33 PM
Which spring are you looking for?
There are two on this diagram, reference #36 and 61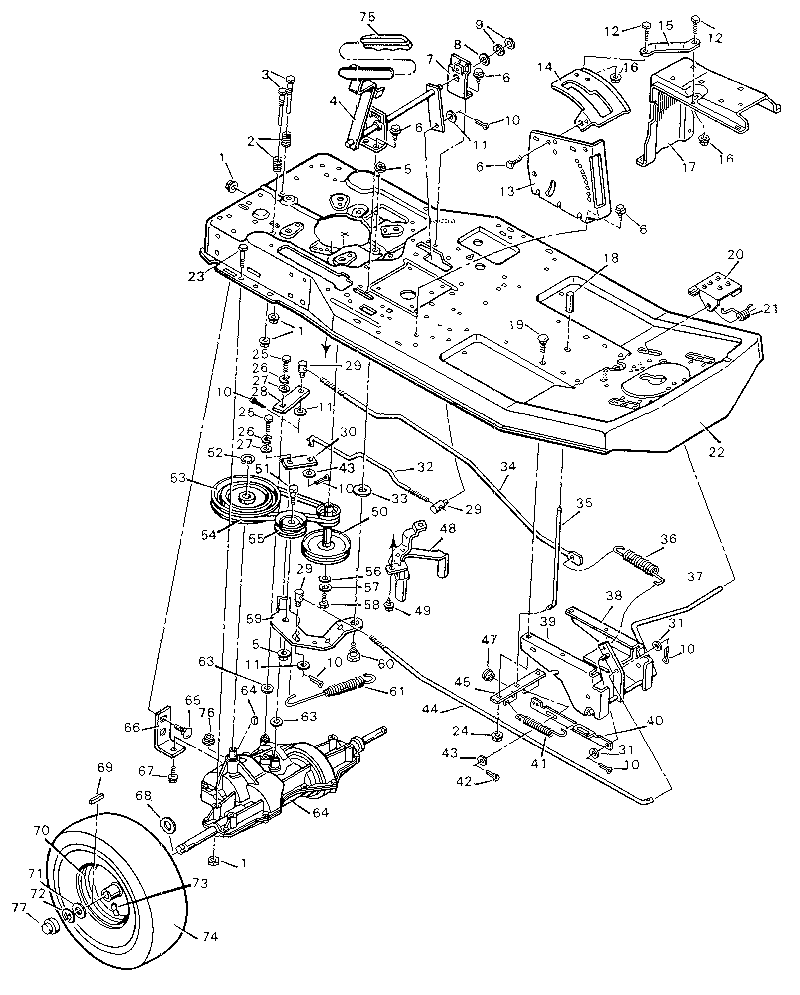 And one here for the mower deck, reference # 32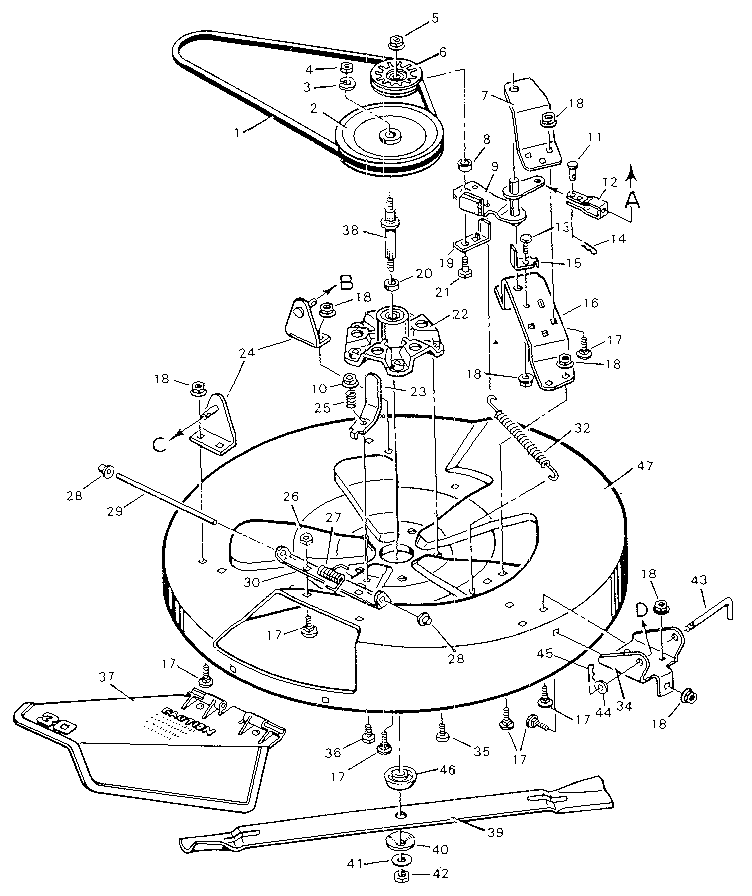 Let us know which one if any of these
09-23-10, 09:00 AM
Join Date: Sep 2010
Location: USA
Posts: 5
Craftsman (Spring)
---
Thanks for the help. I need info on Spring 61 according to the diagram. Where are the two points it attaches to. PS Do you have a manual for this mower or something close to it. Redstripe
09-23-10, 12:05 PM
Well I understand your confusion.
I can't tell either from the diagram exactly where.
Couple of ways to try. Look for holes or shouldered bolts on brackets deck and or frame where the spring may have rubbed or left a mark in the paint or dust.
Find another unit similar to yours to look at.
I would say the left hook of the spring, as pictured, will go in a hole/notch on bracket 59 the other end seems to lead to nowhere...
09-23-10, 06:29 PM
Join Date: Sep 2010
Location: USA
Posts: 5
Thanks for all your help BFHFixit I will try to locate a place where this may fit. Hopefully, one day someone will have the owners manual'
09-23-10, 07:02 PM
Wish I'd been more help.
Just FYI, I don't think an owners manual will help you any more and likely not as much, as the diagrams with the spring.
If you are looking for owners manual for another reason or just to have one, it may be possible to locate one.

Were you looking for this problem? or just to have and......?
09-23-10, 09:51 PM
Join Date: Sep 2010
Location: USA
Posts: 5
Just wanted one. I have a manual for most of my outdoor and tool equipment. This one is out of print, so I can either buy the book which is used for mower repair shops. I probably will go there for a look to see how springs are connected. I can connect one but no where or idea wher other one goes. Thanks again
Posting Rules
You may not post new threads
You may not post replies
You may not post attachments
You may not edit your posts
---
HTML code is Off
---