Join Date: Jun 2002
Posts: 1,438
MN
I Broke The Rope
I've got an old blower, I think it says Snofly or something like that, it's worn off.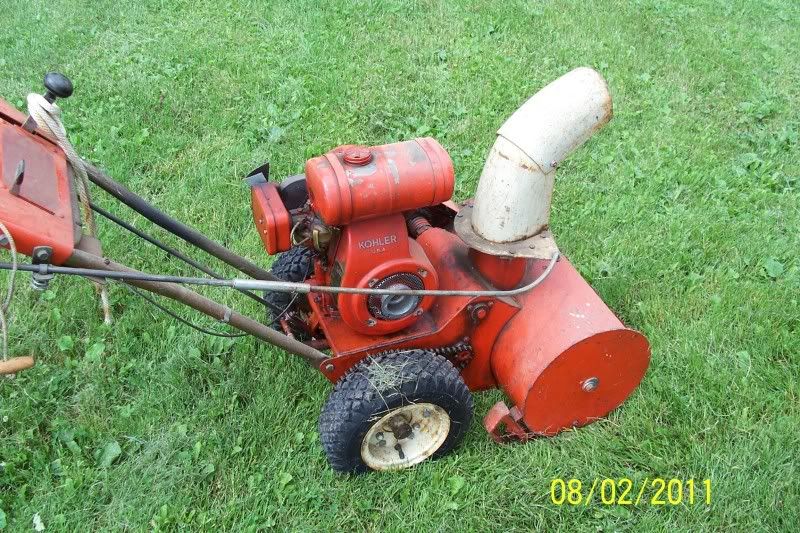 The rope broke a few years ago and I'd like fix it if I can.....
I'd guess if I take that snap ring off things will start to fly. Any tips there?
Seems to me I've read where you have to prewind the spring. I can turn it and turn it, either direction, it doesn't seem to tighten up at all. No weird noises like a broken spring or anything and the dogs come out.
What am I missing?
Thanks
Sponsored Links
Join Date: Jun 2002
Posts: 1,438
MN
I took the snap ring off and away it went, out the window I think.
The reason it wouldn't wind up is there was no spring in there. I guess years ago I tried to fix it with no success, found the spring in my tool box.
Anyway, I can get it wound on the pulley but how and the heck do you get it into the housing without it flying all over the place? Darn near slit my wrist tonight.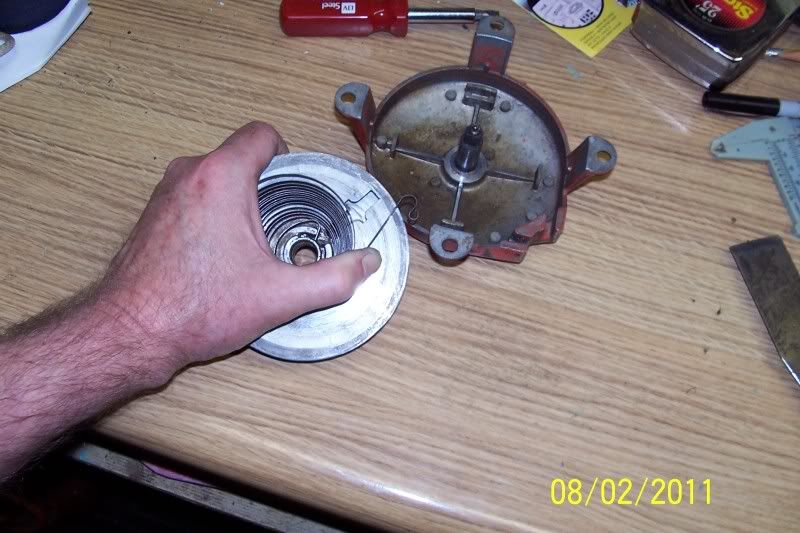 I've looked at a dozen youtubes the last 2 days but nothing quite like I have. There has to be a fairly simple way to do this.
Thanks
Join Date: Jun 2002
Posts: 1,438
MN
I did it! Naturally I was trying to do it bassakwards.
Wound it up like my last photo, clamped it with a needle nose vise grip, removed from the spool and carefully placed in the top part. Nothing to it, took 2 minutes.
So simple once you do it the first time.
Quick story: little brother was building a deck off his second story bedroom. Well, the 2x12s were a little twisted and wouldn't line up, now what? I suggested he take a 8' 2x4, add a little 2x4 spacer then a one foot 2x4 at the end basically making a two pronged fork. Worked great, you could twist the 2x12 from the ground with no effort. Another thing that is so simple if you think of it.
Thanks very much Cheese.