Pressure washer problem
09-13-11, 10:55 AM
Pressure washer problem
---
I have a Generac G24H 2400 PSI 6 yr old pressure washer. It has a Honda GC 160 5 HP engine. I have had a problem with bolts breaking on the pump head. I have rebuilt the pump and changed all the bolts and still have bolts break.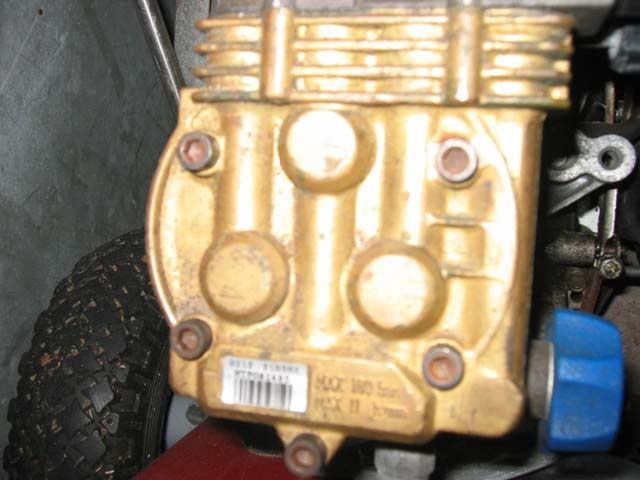 I can't figure out why this continuously happens !!
The engine mounts are in perfect shape, so I don't think excess vibration is the issue.
Is it possible that the engine is putting out more HP as it has aged and therefore increasing the pressure on the pump and causing the bolts to break?
Any suggestions would be appreciated?
09-26-11, 01:04 PM
Well It looks like it just comes down to fatigue. These pumps are not meant to last for longer than about 30 hrs. of use. While most of the engines will last for 300 hrs. Just planned obsolescence. Unless you buy a pressure washer with a CAT pump. Decided to just replace the pump.

So maybe this info will be useful to someone else.
09-26-11, 02:02 PM
Already ordered the pump and would have to drill out ( or tap out ) and retap a larger size this time, can't get the piece that is left in there out. Noticed that there isn't enough thread left in there anymore. Just wore out the existing hole. On these pumps the head bolts screw into the body of the pump. Had already bought replacement bolts before I noticed the stripped out threads.
Thanks anyway.