Tecumseh carburerator
10-14-12, 03:43 PM
Join Date: Oct 2012
Location: Canada
Posts: 2
Upvotes: 0
Received 0 Upvotes on 0 Posts
Tecumseh carburerator
---
I have an older John Deere snow blower (model 1026). I need to replace the carb on the Tecumseh engine, but have no idea which one I need. There is no ID plate on the engine.
10-14-12, 06:27 PM
What are the numbers on the carb?
10-15-12, 08:16 AM
The numbers will be here: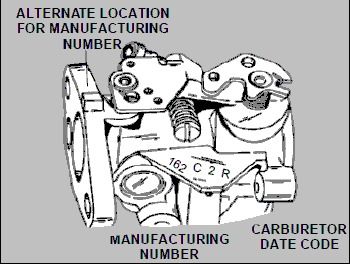 10-15-12, 11:15 AM
I just rebuilt one on my 8 HP Craftsman generator. Pretty easy to do. The kit was Tacumsch part number 631978. Think I bought it on Ebay. I could not find a replacement carb. I also had to replace the 90 degree fitting that is pressed into the carb fuel inlet. Think I have the part number if you need.