Briggs and Stratton Carburetor Fuel Pump rebuild
04-20-13, 11:42 AM
Join Date: Apr 2013
Location: United States
Posts: 3
Upvotes: 0
Received 0 Upvotes on 0 Posts
Briggs and Stratton Carburetor Fuel Pump rebuild
---
Engine #422707-1522-01
Overhaul rebuild kit #694056
There are a few parts in the overhaul kit that I am unsure where they go, the parts diagram I used does not show where a small copper colored washer and small teal colored sponge-like filter go.
I put together a step by step guide on my blog
, but again, I don't know if the first few steps are correct.
If you guys could give it a run through and make sure I'm doing it correct I would GREATLY appreciate it!
Thanks in advance.
04-20-13, 02:43 PM
Hello No_Smoking,
Here's the proper orientation of assembly;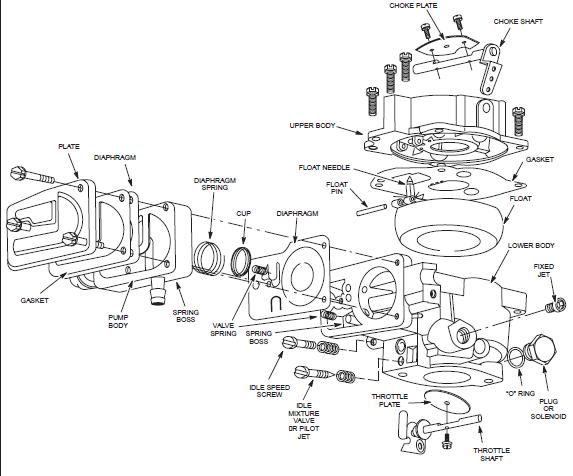 The foam ring goes on the throttle shaft, But the butterfly must be removed then the shaft to install. It's not worth the time and chance of breaking a butterfly screw off in the shaft to install, As for the brass washer..... That one has me stumped, Your carb doesn't use that washer so save it for something else.
Oh.... Don't forget to change those pics in your blog, We wouldn't want anyone confused.....
Good Luck