Riding Lawn Mower First Cut
06-04-13, 01:12 PM
Join Date: Dec 2012
Location: USA
Posts: 15
Riding Lawn Mower First Cut
---
Hi everyone,
I purchased a JD 105 riding lawn mower from a store. They told me that the tractor was serviced by JD service and ready to use. I cut the lawn once and I felt that the mower's blade might have not been sharpened. When I touch the lawn it feels rough. I took a couple of pictures for you. If anyone can share their feedback that would be appreciated.
Thanks.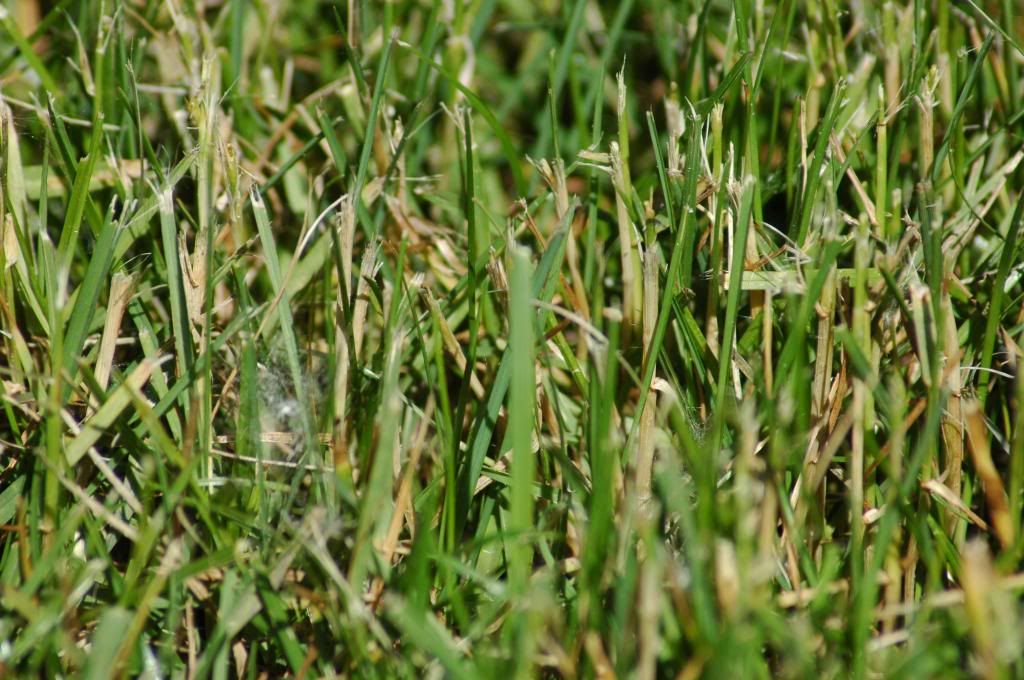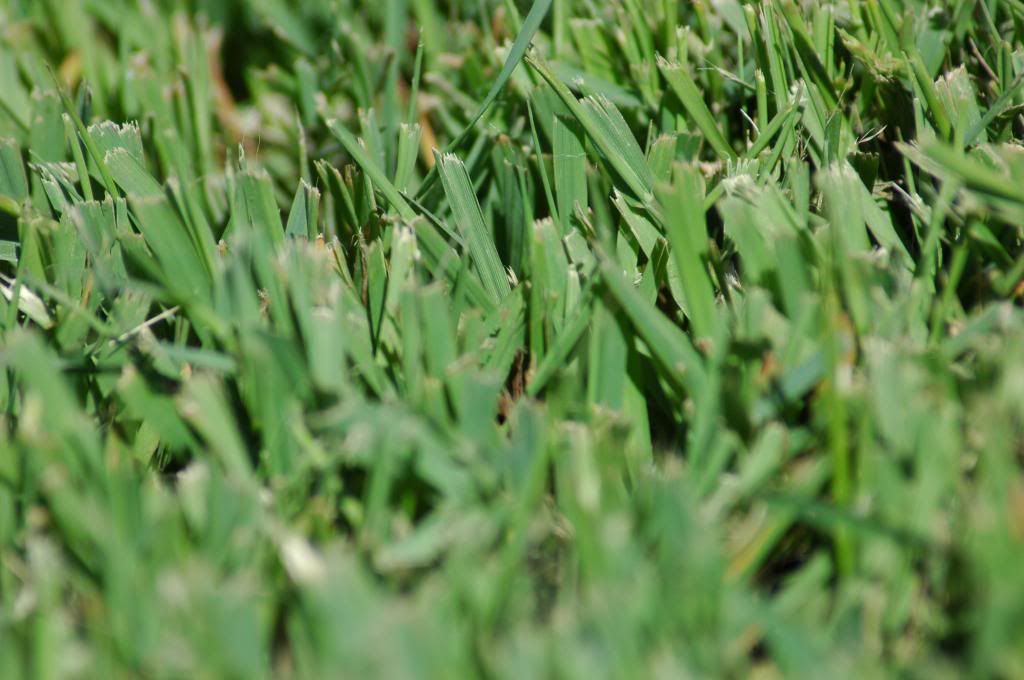 Sponsored Links
06-04-13, 01:23 PM
Join Date: Dec 2005
Location: USA
Posts: 3,188
I can't see your pictures. It should be easy enough to look at the blades to see their condition. If it's a new tractor the blades shouldn't require sharpening.

I don't understand the comment about the grass "feeling" rough. What cutting height did you use?
06-04-13, 01:40 PM
You should be able to see the pics, Wayne; they're visible. What he means by rough is that the individual blades of grass are not cleanly cut, but have more of a torn appearance. I don't think that's uncommon with a rotary mower (as opposed to a reel-type that shears the grass blades off).
06-04-13, 01:58 PM
Join Date: Sep 2012
Location: USA
Posts: 776
My first thought is that they (JD) put the blades on backwards. In other words, its cutting with the back of the bade rather than the front or sharp side.
06-04-13, 02:20 PM
They do look a little torn/ragged to me, but were those pics right after cutting? Shouldn't have browned that fast.

I also think it looks a little short on the cut? Kinda stemmy looking. 2-3 inches is about the minimum for most cool season grasses. Never cut more than 1/3 the blade length at one time.

One thing to note. Riding mowers (and all rotary mowers) should be run at near max engine speed. If you need to go slow, select a lower gear.

Mower blades should also not be knife sharp. More like ax sharp. Speed of rotation is what does the cutting.

Never cut a heat stressed lawn or one that needs water.
06-04-13, 02:54 PM
Join Date: Dec 2012
Location: USA
Posts: 15
I cut the lawn on Sunday, so that it's been about 2 days. I adjusted the setting to number 3 on the mower. It also looks short to me but that is the setting. My neighbor gets a lawn service and they have the same cut length. Their lawn does not look like torn. I live in Upstate NY.
06-05-13, 10:51 AM
Join Date: Dec 2005
Location: USA
Posts: 3,188
I couldn't see the pics on my laptop but they are OK on my desktop. I looked at a Deere 140 today and a deck height of 3 looks to be midrange. depending on how it was set up, on this particular tractor the deck was barely off the floor. Your setting of 3 may be too low. My tractor deck has 12 settings and I usually cut at 10-11.

I agree with GunGuy's advise about mowing at top engine rpm and cutting no more than 1/3 of the grass blade.
06-05-13, 11:25 AM
Join Date: Jan 2012
Location: Canada
Posts: 2,542
How wet was the grass when it was cut?
I know with mine, early morning or late evening can be a problem with dew here. Wet/damp grass will pack in the mower and slow stuff down.
Posting Rules
You may not post new threads
You may not post replies
You may not post attachments
You may not edit your posts
---
HTML code is Off
---