Oil Leaking On Honda Tiller
07-05-13, 04:47 AM
Join Date: Oct 2005
Location: Toronto, ON
Posts: 62
Oil Leaking On Honda Tiller
---
Hi, I have a tiller that I am trying to get running.
It is a Honda FR 700. Two years ago it was running fine, but last year it wouldn't start. I thought it might be because it wasn't winterized properly, so I changed the filter, drained the engine oil and added new oil. It still wouldn't start. Also, I noticed a puddle of oil underneath and I thought it might be because I overfilled the engine oil.
I didn't have time to deal with it then but I have had some time recently and I really need to get it running. This time I took apart the carburetor, sprayed it with cleaner, and then put it back. I also drained the engine oil and gas.
This time, when I added the engine oil I immediately noticed oil dripping, so I stopped. I don't know the name of the part but it is the case in the middle of the axle. Here are some pictures that I hope show where it is leaking from: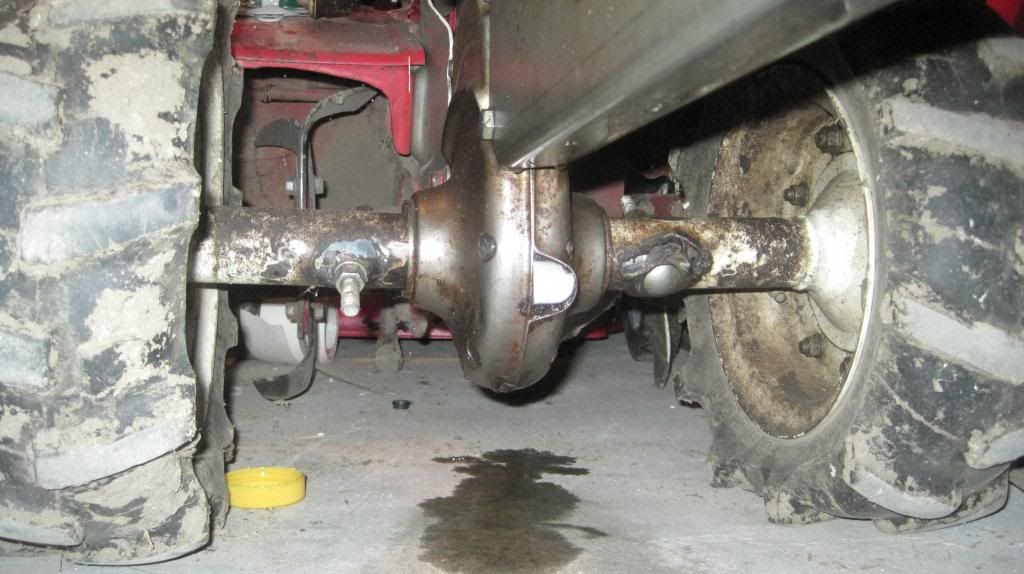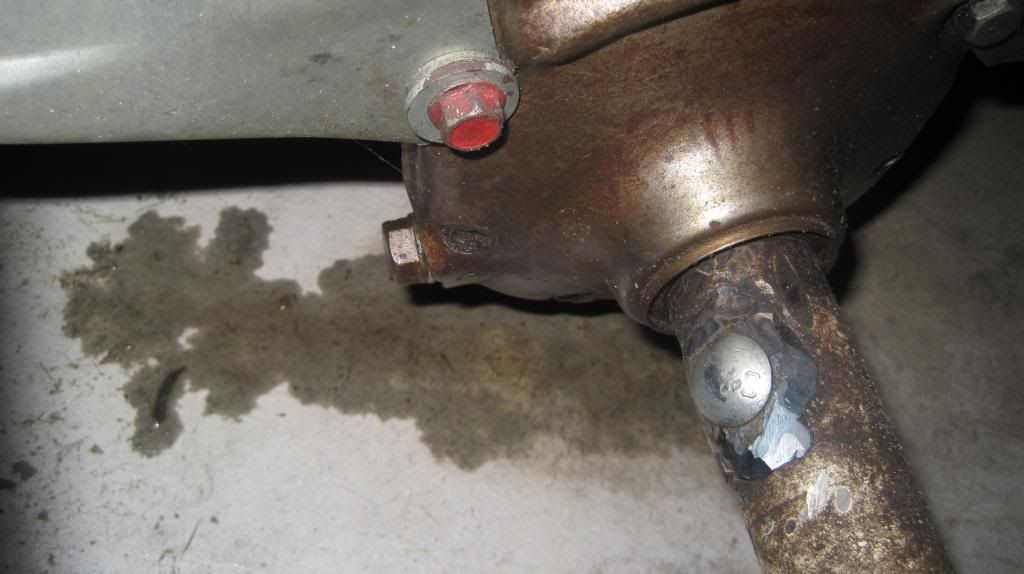 Yesterday, I wiped down the area and then added a small amount of engine oil in the hopes that I can see where the leak is coming from. I checked on it throughout the day but I didn't notice any leaking or any wet spots on the machine. This morning there was a small spot of oil on the ground. I put my hand around both sides of the axle but they were dry. I ran my hand underneath the case and it was a little oily.
Is this a problem with the seals? How should I go about replacing them? Do I take apart the case or do I remove the wheels to access the seals? Any help would be appreciated.
Sponsored Links
07-05-13, 07:44 AM
Join Date: Mar 2003
Location: NC, USA
Posts: 19,824
Likes Received: 71
The engine and it's oil supply are totally separate from the gear box in your photograph. First you need to determine if you are leaking engine or gear oil. Gear oil is much thicker and has a more slimy feel and a noticeably different odor than engine oil. You can also check the oil level in the engine and gearbox to see which is low. Once you know what's leaking you can narrow your search for the source.
Posting Rules
You may not post new threads
You may not post replies
You may not post attachments
You may not edit your posts
---
HTML code is Off
---