Model #CV15S-41567 Kohler Engine, Craftsman 15.5 HP Riding lawn tractor
07-24-13, 05:03 AM
Model #CV15S-41567 Kohler Engine, Craftsman 15.5 HP Riding lawn tractor
---
Bran new battery, new starter, new solenoid (4 prong), years ago I bypass my safety seat switch (so its not that).... When I turn my key I get the "oh **** my battery is dead" affect, then click click click... So I jumped it with the car, and thought I will deal with that later. It started right up, threw it in drive, engaged my blades mowed for about half hour and then it just stalled... again I jumped it mowed for a bit and then it stalled repeated a few times more.... now it stalls as soon as I engage the blades. Maybe the valves need adjusting? Maybe a very expensive Armature? It has "over head valves" I haven't located them yet. Most video's online show a valve cover in the front of the engine... I took some bolts off the front thinking it was a cover... it seems to be all one piece. Im confused as where the hell the valves are. I know if I find them I can adjust them, because I saw a video on how to do that. And if that is even the problem, im just not sure. Hence posting here... So what ya think, any ideas?
Sponsored Links
07-24-13, 08:38 AM
If solenoid is making a click, click, click but not turning the motor over I would check the battery's charge level. If the battery is dead it could indicate a charging problem. I would also clean and tighten all the cable connections to the battery, starter, solenoid and where the battery grounds to the frame. You could simply have a loose or corroded connection.
The valves will be accessed under a sheet metal valve cover #17. This is a horizontal engine so the cylinder and it's valves are on the side and not on top like you might expect in a car.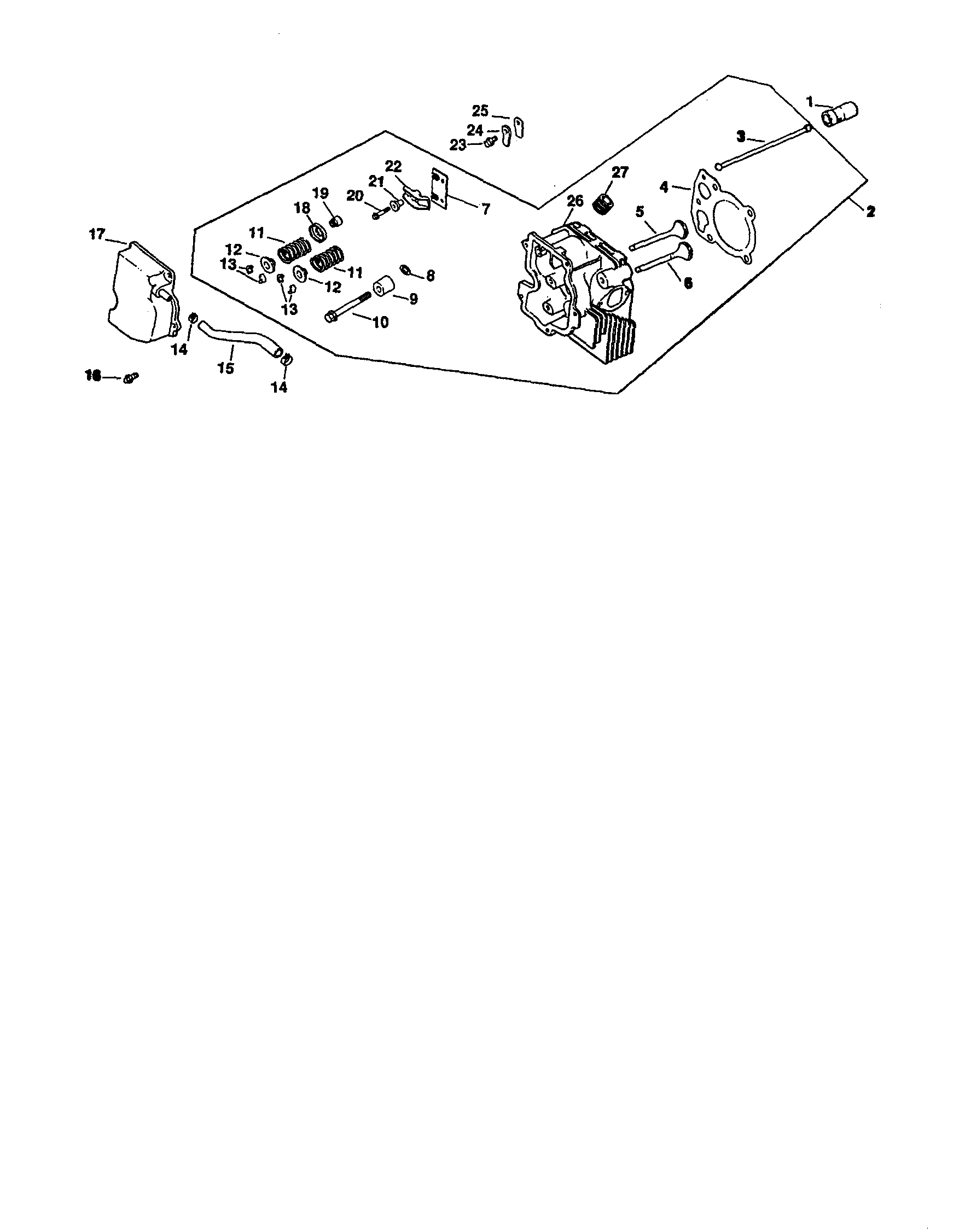 07-24-13, 09:52 AM
Leave the valves alone on this one. They are not adjustable, they are hydraulic.

Your engine is dying because your battery is dead and there isn't enough voltage to keep the fuel solenoid open. Do you have a voltmeter?
Posting Rules
You may not post new threads
You may not post replies
You may not post attachments
You may not edit your posts
---
HTML code is Off
---