Join Date: Apr 2014
Posts: 4
MI
Husqvarna Chainsaw chain won't spin fast
Hello, This is my first post and I didn't see any other post that was quite like my situation.

I have a 1 year old Huqvarna chainsaw. I winterized it and went to use it yesterday. It started first pull but the chain spins really really slowly. I also noticed the hand brake didnt slide back and forth like it should. My dad and I took it apart and back together and seems the hand brake feels and sounds right but the chain barely moves, but it does move. With the brake engage it doesn't move at all.

Any ideas?

Thanks.
Sponsored Links
Join Date: Mar 2003
Posts: 16,683
NC
Try removing the bar. Hold it vertically with the sprocket tip up. Place the chain over it and in the grooves of the bar. Pull the around the bar. Does it flow smoothly or bind up? If the chain won't go into the groove or if it binds then I would try a new chain. If you bound the saw and twisted it's easy to put a slight bend in the chain that prevents it from riding properly on the bar.
Join Date: Feb 2006
Posts: 6,190
TN
Chain Saw
Check around the clutch/sprocket area for trash. Wood chips or vines will bind up the sprocket and give the symptoms you describe. Also, does the bar have a sprocket in the outer end of the bar? If so, this can also be a problem area.
Join Date: Apr 2014
Posts: 4
MI
Join Date: Nov 2005
Posts: 467
CO
Husky
Now that the brake is set there is two ways to release it. One hold the saw on it's side hold the cover on push the brake handle forward until the cover drops onto the handle than press down hard and pull the brake handle back to release the brake. Or you could make a tool:
Tripped: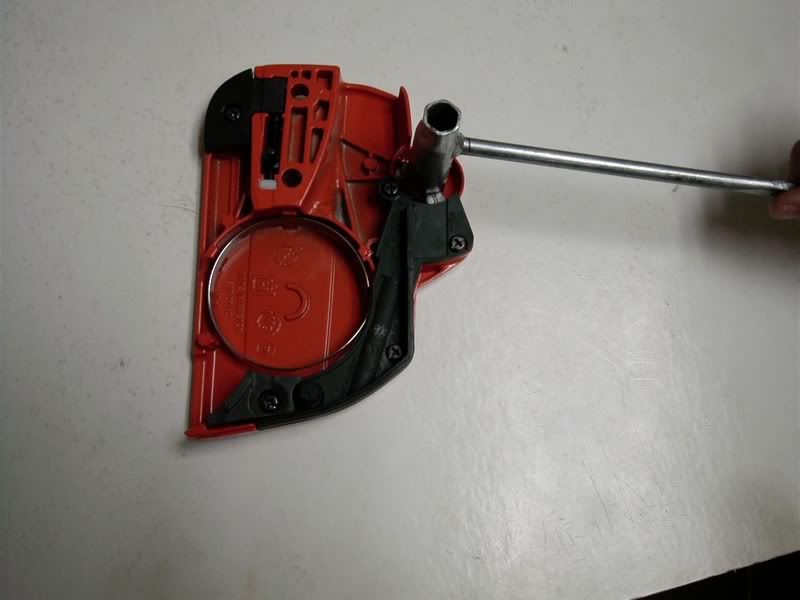 Released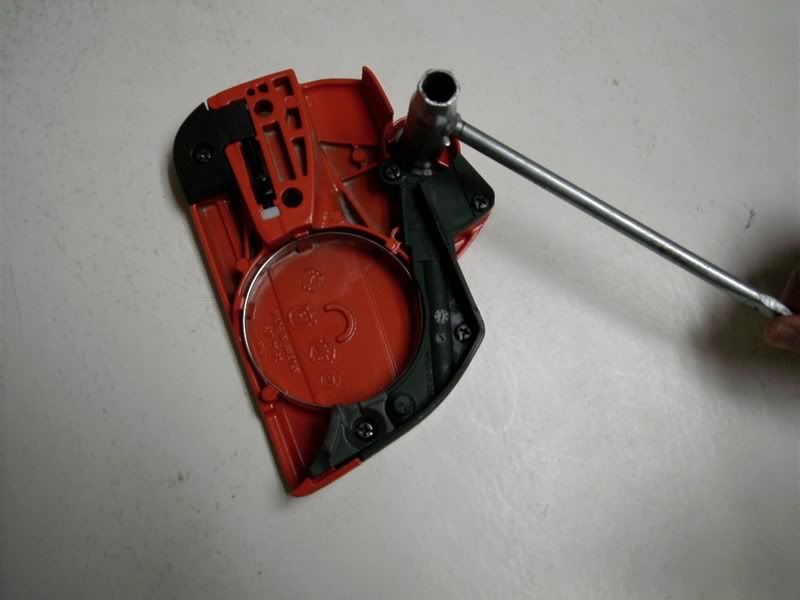 Join Date: Apr 2014
Posts: 4
MI