Sick Deere L110
05-27-14, 03:11 PM
Join Date: Jul 2010
Location: USA
Posts: 36
Sick Deere L110
---
I have a sick John Deere L-110. It would try to turn over but not hit, getting good gas and spark. I removed the head and everything looked OK so I put it back on and now it starts fine. Guess it was a stuck valve. Meanwhile, I need to jump it off my jeep to get it started and once it starts it only runs for about 3 minutes before stalling. The engine "pulses" as well. Battery is new. I did remove the engine cover and checked the little shroud mounted regulator to make sure there wasn't anything interfering with its performance. I'm just stuck on where to go from here. Any ideas? Thanks, Earl
Kohler Command 17.5 hp engine.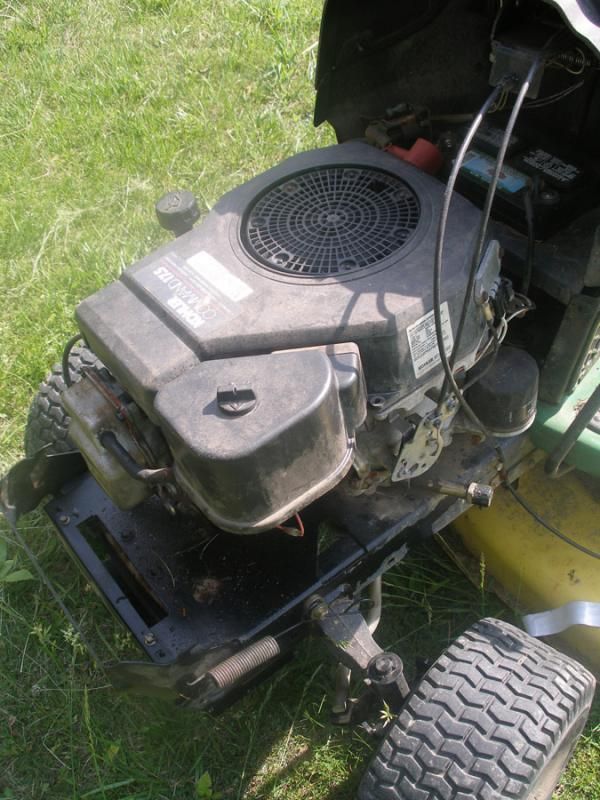 Sponsored Links
05-27-14, 11:15 PM
The surging is indicative of a dirty/clogged carburetor.
05-28-14, 03:21 AM
Join Date: Jul 2010
Location: USA
Posts: 36
I did take the bowl off and cleaned it out with carb cleaner. The float and needle functioned freely. Is there anything else needed? It does have a very narrow stem with two "jets". Thanks for the reply, Earl
05-28-14, 09:41 AM
There are several tiny passages in the carburetor that can be clogged. Removal and proper cleaning should fix it.
Posting Rules
You may not post new threads
You may not post replies
You may not post attachments
You may not edit your posts
---
HTML code is Off
---