Join Date: Sep 2005
Posts: 109
MI
Restring Kawasaki trimmer issues
Kt27fra3 trimmer
I am trying to understand how to restring this trimmer head.
It's got an arrow on it pointing left and right. One says left and the other right. How do you know if the bump side or the inside goes left or right?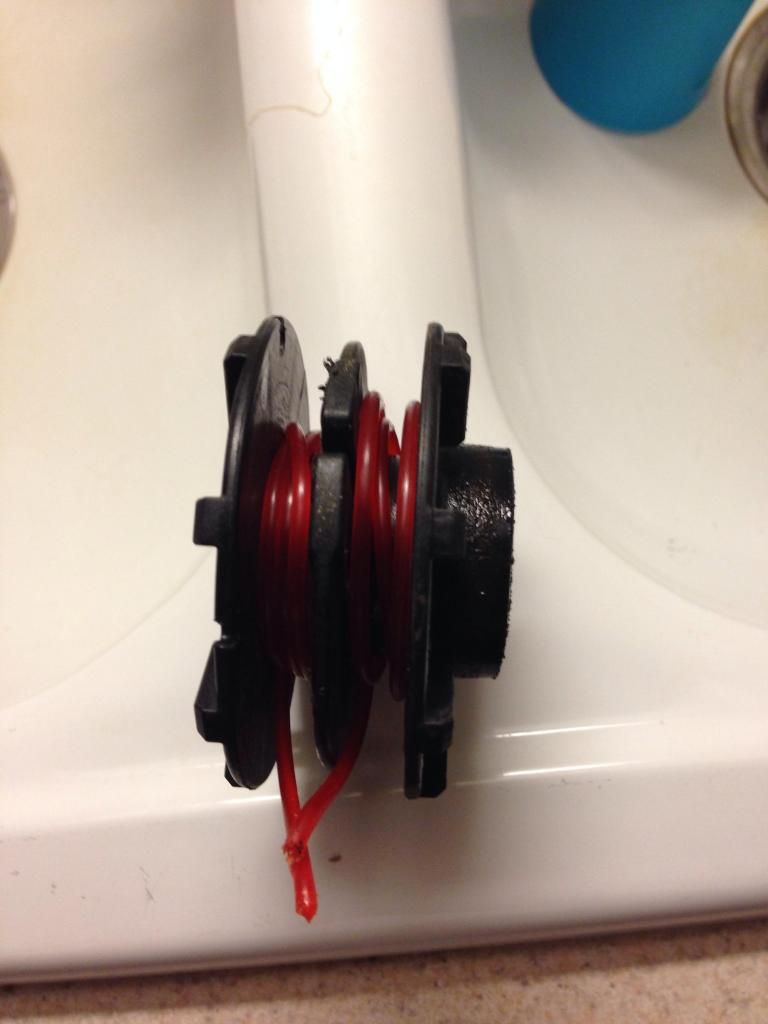 ---
Last edited by Pilot Dane; 08-30-14 at

05:21 AM

. Reason: added [IMG] code to make pictures work
Sponsored Links
Join Date: Mar 2003
Posts: 16,676
NC
It looks like that's a universal or replacement spool and you'll have to do what Cheese recommended and look at the rotation direction of your trimmer. Once you know, wound the line, and tested it to make sure you got it right I would use a chisel to scrape off the incorrect lettering so you won't have this problem again in the future.