starting issues?
07-04-17, 03:32 AM
starting issues?
---
My Honda HR214SX has not been able to start since I propped it back raising the front about 10 inch while I removed and sharpened the blades. IT was working fine before that. tried checking some obvious fuel spark air etc. thought i may have kinked a cable or hose?
It runs about twenty seconds then putters out like a fuel issue ( which I doubt it is) in choke mode. When I reposition throttle into run it hesitate and stalls, same if I keep it in choke.
I have played with the governor/ throttle directly a bit and seems to react a bit.
So I am going to take the bowl off to see if the float is stuck .
any suggestions welcomed.
thanks
Sponsored Links
07-04-17, 04:28 AM
Join Date: Jan 2010
Location: North East Kingdom of Vermont
Posts: 2,533
I know nothing about Hondas; but everything you mention points to the engine now being starved for fuel when you stop choking it.

Is there a fuel filter, which may have become clogged with debris from the fuel tank that had been stationary but moved when you propped the unit up to sharpen the blades ?

Could the fuel cap be like that on a B&S and create a vacuum if not vented ?

I'd check the fuel line/filter/tank for new blockages . . . . maybe do a back-flow to remove any new obstructions.

If that fails, only then would I go the other direction and check the fuel bowl (if it has one) and needle valves . . . . but this is where having a fuel filter begins to pay off by preventing debris from even getting that far.

Have a Happy 4th of July . . . . I'll be swapping out a Master Cylinder on my car.
07-04-17, 08:28 AM
You probably shifted some debris in the bowl when you tilted it back and then the carb sucked it up the nozzle to create your condition. Below is a link to a video to clean honda carbs. Have a good one. Geo
https://www.youtube.com/watch?v=tlRZitBposI
07-04-17, 10:18 AM
Thanks Resolved
---
Dirty Carburetor Bowl! Very Dirty Had not been cleaned in 4 years Naughty me! Well.... Self Pardoned due to injury!
Will also add a filter first chance I get!!
Just for curious minds same ole stuff settling on the bottom of the bowl causing dirt and rust etc.!!
Cheers and thanks!
07-04-17, 05:31 PM
Join Date: Jan 2010
Location: North East Kingdom of Vermont
Posts: 2,533
Originally Posted by biketrax
". . . Will also add a filter first chance I get!! . . ."
I use those cheap clear motorcycle fuel filters on all of my yard equipment; from snowblowera and tillers to trimmers and riding mowers . . . . would probably even work on a Honda !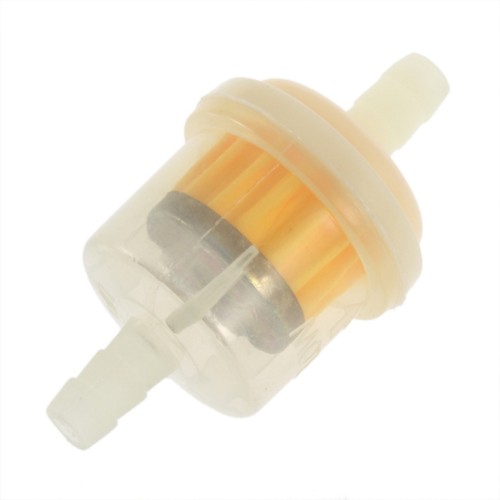 By shopping around, I pay less than $1.00 apiece, shipping included (and sometimes clamps).
Posting Rules
You may not post new threads
You may not post replies
You may not post attachments
You may not edit your posts
---
HTML code is Off
---