How to paint this part of wood chimney
10-19-13, 06:36 AM
Join Date: May 2007
Location: USA
Posts: 19
Received 0 Upvotes on 0 Posts
How to paint this part of wood chimney
---
Painting my house. Any ideas on how to get to this area of my wooden chimney. I've done the upper part (lighter color) already by resting my foot on the skylight and reaching.
Roof pitch is 12/12. Can't lean a ladder up the roof, as the Alberta Spruce is right in the way.
Thanks for any suggestions.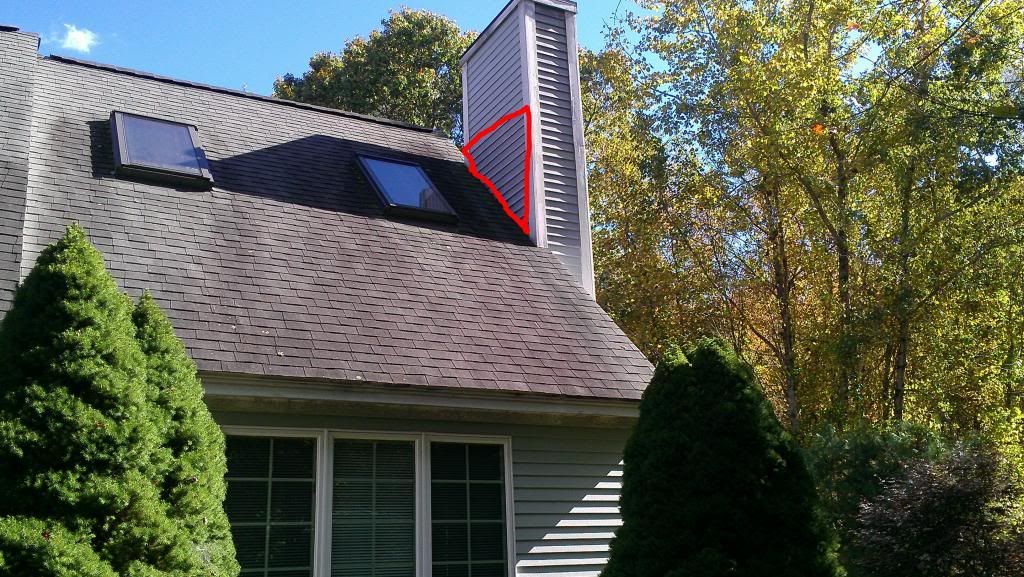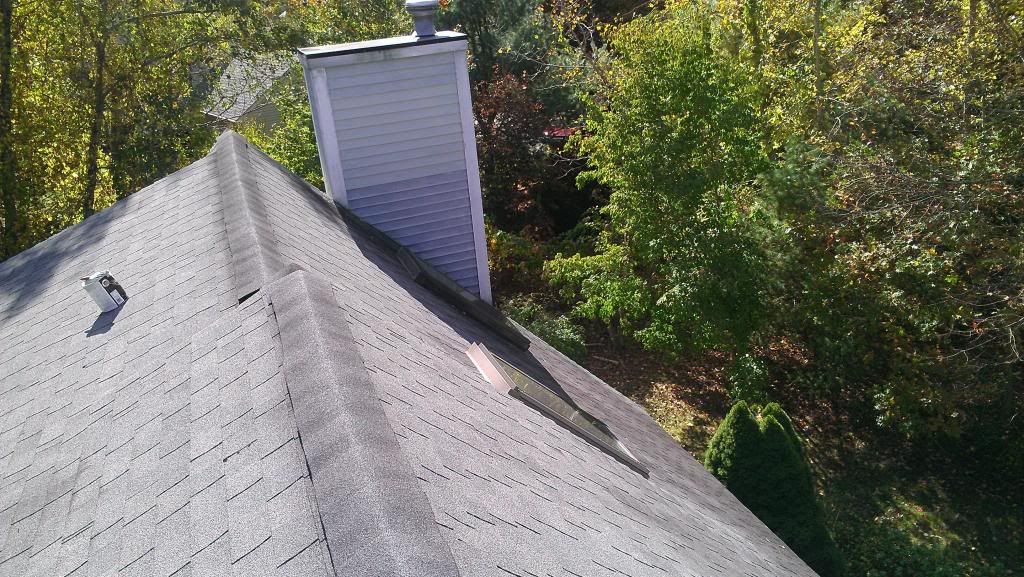 10-19-13, 06:45 AM
Join Date: Mar 2005
Location: USA - N.E.Tn
Posts: 45,227
Can you gently bend the top of the tree out of the way so you can lay a long extension ladder on the roof? Another option would be to tie yourself off [with a harness] from the other side of the roof.
10-19-13, 06:48 AM
I'd go with Mark's suggestion of the big ladder leaned on the roof. Hate to say it, but I always tell customers there 'may' be some collateral damage to foliage, shrubbery, etc. I don't like risking my life for your plants.