Color choices that will make clay siding POP
04-19-21, 06:49 PM
Color choices that will make clay siding POP
---
All,
Looking for ideas for new colors for my exterior doors and shutters that will make my clay colored beaded vinyl siding POP. The house is a 2008 center-hall colonial. Doors are currently a cranberry color, shutters are black. Trim is white. There's a little stone around the entry door.
I use to love the clay/cranberry/white look, but it's feeling a bit dated to me. I'm loving the dramatic colors I'm seeing on some newer homes with the hardiboard-type siding. Plus my vinyl has gotten a little faded after 12-13 years.
Also open to some other easy improvements that can help create a little more POP.
Attached is a picture, granted an old one without landscaping, but all I could find right now. Only difference is cranberry front door instead of white.​​​​​​​
Thanks!
---
Last edited by PJmax; 04-19-21 at

07:59 PM

. Reason: cropped/enhanced picture
04-19-21, 08:02 PM
Join Date: Oct 2012
Location: Northern NJ - USA
Posts: 62,102
04-20-21, 03:29 AM
You can take your pic to most paint stores and they have software that can insert their colors to give you an idea as to what a color change will look like. That software is also available online.
my vinyl has gotten a little faded after 12-13 years.
With proper prep vinyl siding can be painted. Quality paint applied over vinyl siding generally last 10-15 yrs.
04-20-21, 05:56 AM
WOW. Your ideas may not sit well with others in the neighborhood (or your spouse for that matter). I like a colorful house or accents with shutters or door colors. But my wife says I'm, excuse the racial slur, have "POLLOCK" color syndrome
, and she's half Polish. At one point I painted our doors and front house accent panels a bright yellow. Within the month she repainted them to red on the doors and back to white on the panels.
Several house on our neighborhood have shall we say very vibrant or very muter colors and most people don't like it, including some of the actual home owners. I for one like it. Adds diversity and color to the usual drab or sameness of the area.
04-20-21, 06:38 AM
I should probably clarify what I am meaning by POP. I am liking the darker, richer colors, and contrasts with colors other than white, that I have been seeing on some newer homes. Since I'm not in the marker for replacing the vinyl, I am trying to see if there are little touches I can do to get closer - shutters, doors, garage doors, etc. Some examples below.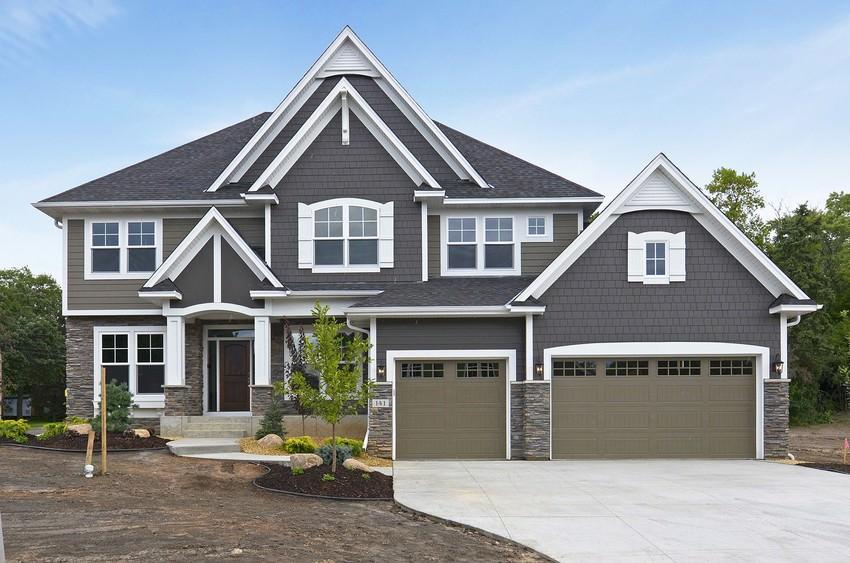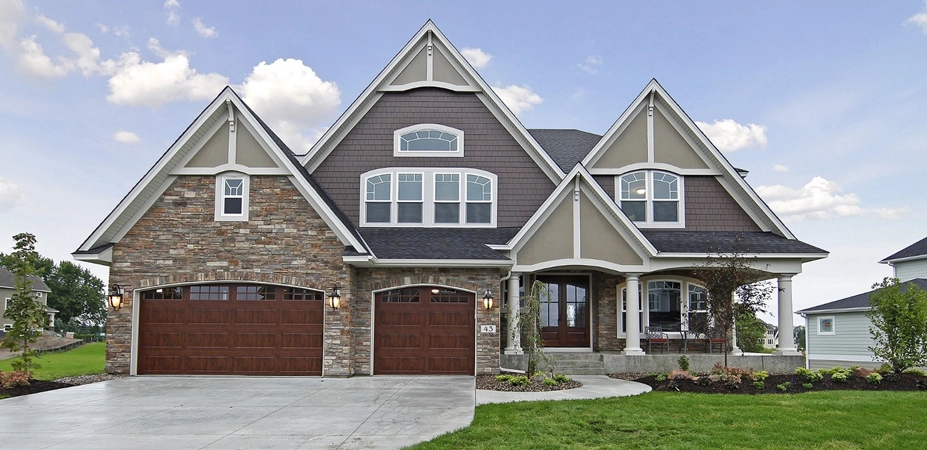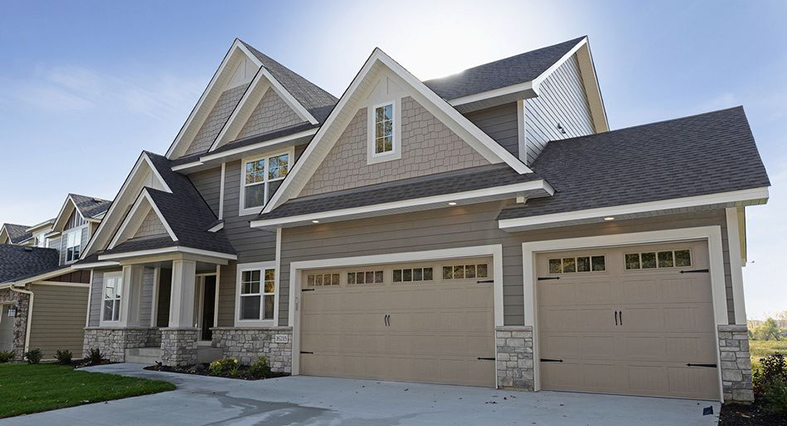 04-20-21, 07:24 AM
My brother use to live in a typical suburban neighborhood where most of the houses were pretty much the same. Don't know how it started but each and every house had unique design on there garage doors. Made for a interesting view and broke up that monotony of the same oh same oh.

Here's an idea. All the trim on the house might be painted a black or complimentary color vs the siding. Roofing color can also break up the color. Along with driveway color of the concrete.

If there is a HOA then what you can do maybe very constraining.