Crown Molding a vaulted ceiling
01-31-09, 12:54 PM
Join Date: Jun 2008
Location: NJ
Posts: 60
Crown Molding a vaulted ceiling
---
My family room has a regular ceiling which turns onto a vaulted ceiling. Is there any way to crown mold this?
I am not experienced in crown molding but I am sure there is a way to join them without it looking crazy???
I have attached a picture if it helps
Thanks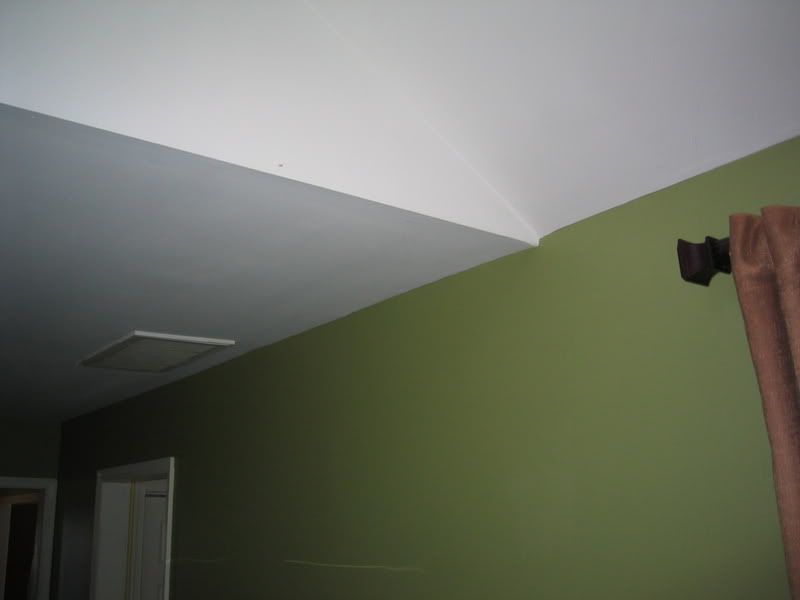 Sponsored Links
01-31-09, 04:51 PM
Join Date: Jun 2008
Location: Southeast, Pa
Posts: 358
Here are several options:

1. Install the crown at the normal ceiling area and return it to itself where the vaulted ceiling starts. (most traditional method)

2. Install the crown as you would normally where the ceiling is flat then use blocking to mount the crown to and continue it where the vault begins. This could be done in a way to create a trough where accent lighting could be installed, or you could close the top off flat and have a small ledge.

3. Use the same idea in #2 but frame and drywall above the crown and go vertically until it meets the vaulted ceiling. If I was doing this I would leave 1/2-1" of drywall showing in front of the crown at the normal ceiling height. You would need to do the drywall first of course.

I hope this helps. There is no way of running the crown around that cornerand having it look good.
Posting Rules
You may not post new threads
You may not post replies
You may not post attachments
You may not edit your posts
---
HTML code is Off
---