Trim transition( Ceiling, Wall)
09-05-10, 12:49 PM
Trim transition( Ceiling, Wall)
---
Wondering how someone would handle this, going to run some small cove trim in an upstairs hallway makeover, kinda stumped on what I should do, where the walls meet the stairwell ceiling. Should I connect the cove trim or make 2 returns and leave the stairwell area unconnected.
With the strange angle, I'm not sure if I could connect it.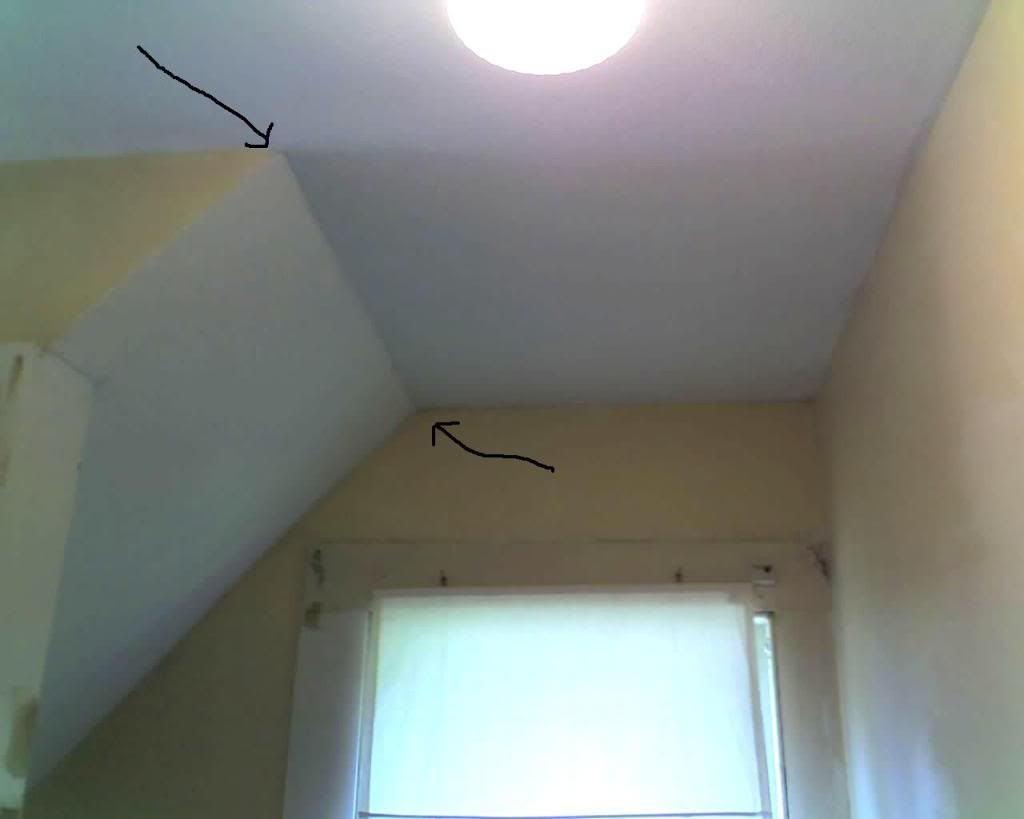 Sponsored Links
09-05-10, 12:55 PM
Join Date: Mar 2005
Location: USA
Posts: 43,823
The only way I can see molding looking right on that section would be if you painted that area with the wall color.
09-05-10, 07:24 PM
thanks mark, yeah thats what I thought, I think it would look prety weird too. I'm going to just make a return on the wall and make an angle cut on the trim by the ceiling/window side.
Posting Rules
You may not post new threads
You may not post replies
You may not post attachments
You may not edit your posts
---
HTML code is Off
---