Plastic piece broken (air filter cover)
01-09-08, 09:07 AM
Plastic piece broken (air filter cover)
---
Not even sure what it's called, but I went to change my air filter and while I was unsnapping or unassembling the cover part (whatever that's called) I noticed that one of the three plastic pieces that hold the cover is broken. I'm kinda upset about that and I THINK I know who did it (not to name names!
) b/c they're the one that showed me the dirty air filter and suggested that I should change it. I said I'd do it myself and they put it back in.
Anyway, is that broken piece a big deal or not? I put the thing back together and it seems fine. It holds well...doesn't shake or anything.
01-09-08, 11:20 AM
Is it a big deal? Hard to say from a distance.

It is a big deal if it would allow air to enter and bypass the filter jeopardizing the engine. In that case, it would be well worth it to by the replacement part. Probably a good junk yard item.
01-09-08, 11:21 AM
Are these like plastic bolts that screw the top down?

Regardless, try a junk yard. It's always fun going out to junk yards once in a while anyway, to get that flavor out there.
01-09-08, 12:01 PM
No plastic bolts get screwed. Just those 3 pieces that get "attached" and the 2 other metal clips that clip it down.
Doh... never been to a junk yard. Think they'd have the part of this 2003 Nissan Altima? Guess I could go see how much fun it is over there.
Anyway, for fun...here's what I'm talking about if it helps. It's not screwed on or anything.
Here's the "cover" that I open to get to the air filter: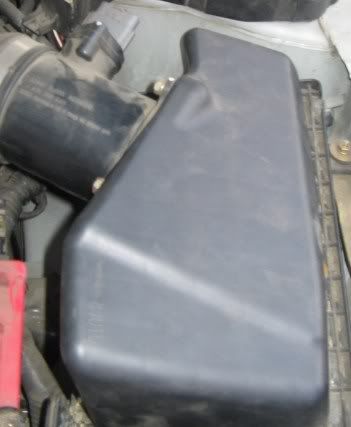 Here's the piece that they broke. The pic shows a plastic piece still there that's floating on it's own b/c the piece it goes into broke off: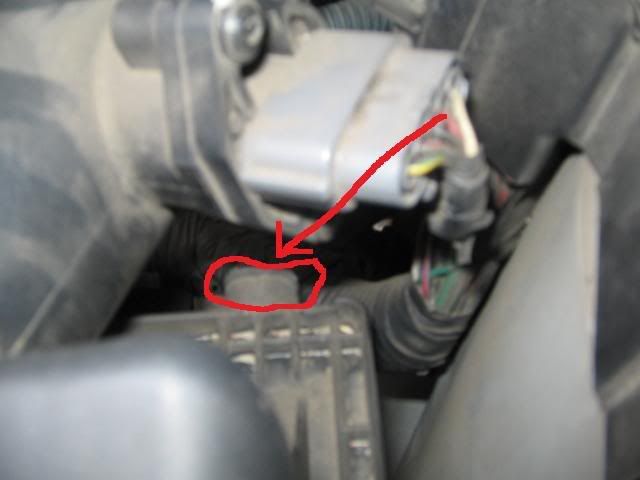 Here's the other 2 pieces that are good and have the attachment: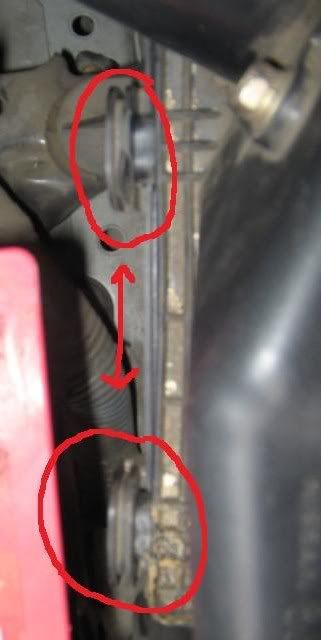 Does that help or make any difference? I know... I know...just trying to eliminate more work, but I really want to get it done right too.
01-09-08, 03:07 PM
Can't make them out good enough from the somewhat blurry pics.

Are they pieces of plastic that metal-wire clips hook over and then lock over the plastic if you snap the wire clips down?
01-09-08, 03:20 PM
Yeah...sorry about that, I was holding the hood up w/one hand and my other shakey hand was taking the pic.
Yeah...they're pieces of plastic but they're not held by a metal piece. Both parts are plastic. The broken part is a piece w/a hole in it (the bottom piece)which I'll call a "donut". The other plastic piece (on top) goes through the hole.
On the other side of the cover there are 2 metal clasp pieces that holds it shut here: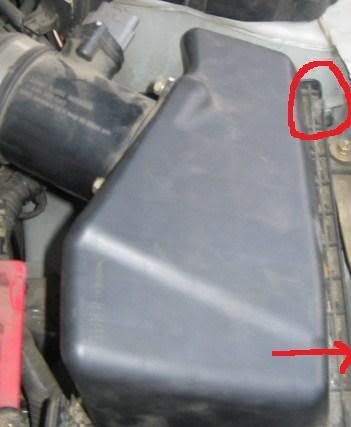 I think the real problem is me "explaining" the problem especially since I don't know what to call them. Sorry!
01-09-08, 04:55 PM
Thingamajigs, or thingamabobs.

Have you tried the auto parts store or as suggested, the junk yard where those big burly guys who chew on toothpicks work at?