Half drive shafts to 2002 Mazda 626 2L manual trans
10-25-10, 06:50 PM
Join Date: May 2002
Location: kentucky
Posts: 129
Half drive shafts to 2002 Mazda 626 2L manual trans
---
In replacing brakes rotors it was apparent that the cv boots on the both 1/2 drive shafts were tore and in need of replacement. It was also noted that the stabilizer dohickie was broke. As i understand it the drive shaft should be replaced (or at least removed) to repair this. these looks challenging to repair. Are these something you can do in your driveway with minor to moderate experience.
Sponsored Links
10-26-10, 04:36 AM
Well, it's not brain surgery but there can be some difficulties involved. Most often (1) breaking the hub nut loose unless you have an impact gun, and (2) unseating the shaft from the tranny (on our Camry the right side comes out pretty easy, but the left is held in by a spring clip that takes a lot of leverage to overcome. Not sure how much more or less difficult a Mazda is. Don't even think about just repairing/replacing the boots, replace the shaft assemblies.
You should be able to look up the procedure on AutoZone's website to see if it's your cup of tea.
10-26-10, 03:07 PM
Kenn,
Swapping out CV joints is pretty much a straight forward walk in the park. Best thing to do is to get the Haynes and Chilton's repair manuals for your vehicle. Both Haynes and Chilton's are vehicle specific manuals. In other words, made specifically for your 2002 Mazda 626. With a library card (and a well stocked library) the manuals could end up costing you nothing.
10-26-10, 05:41 PM
you can attempt to replace boot, but at current cost for popular model driveshafts at around 70-90 bucks, with year warranty, and all new boots and such, it is well worth to replace driveshafts.
it is not hard to do. you need:
1. set of good jackstands. not ramps, jacks, as you will have to have your wheels off.
2. impact wrench with about 1200 ft/lb of torque and good compressor to break center nut loose. alternative is to drive to a close by tire shop and ask them to loosen center nuts for you enough to be driven back home on, but thereafter managed with socket and 1/2 inch extension; this is no job for 3/8 socket wrench.
3. proper size deep socket for center nut; those are usually "rented for free" from any parts store. called driveshaft socket set, has 6-8 large size sockets for most makes
4. regular tools, including hafty hammer and mallet; you will need to break loose ball joints to spin hubs out and to the side to clear driveshaft splines; you can rent ball joint puller, but i simply give knuckle few whacks with hammer and it pops loose.
5. small chisel. it is invaluable tool to break differential driveshaft ends loose out of it. or a bent crowbar, for same purpose. gap between u-joint housing and differential is quite narrow, folks also use a large flathead screwdriver to pry it out.
6. rags to plug holes as ATF will leak out; ATF to replenish level.
7. manual or library print out. quick wrench spray.

it's about hour job per side for a rookie; i have done enough of them to do it in about 20 minutes each, unless they are stubborn, like gunguy's. rust, too much torque, damage...

you will have to have center nuts torqued back to specs and hand does not do it. it's impact wrench job again, so trip to a tire shop. you MUST. it's your life in that torque.
btw, when you installing new ones, make ABSOLUTELY SURE YOU DO NOT SEPARATE U-JOINTS. i have done this and it is no fun to drive on and do over. now i know what i'm doing, but after that happened, i used to tie u-joint ends together with tape, so that they do not separate, but bend enough for installation purposes.
10-27-10, 01:06 PM
Join Date: May 2002
Location: kentucky
Posts: 129
Not being disrespectable or unappreciative as your directions were very clear and understandable, I not sure I have the appropriate tools (i.e., $30 impact and $150 - 7 gallon air compressor that won't even break the lug nuts free) and concerned about the clearance especially on the right side to pry the axle out of the transmission (ie. lying on my back with only 18" of clearance). Easy as it sounds, I am shading towards paying what I am told is a respected private garage $170 plus my cost on parts to do the work. However.if you call me gutless l may have to reconsider. Thanks for all your help and sorry if I wasted your time. As with this post and prior posts I am appreciative of your assistance.
10-27-10, 01:35 PM
Kennn,
You don't need those tools, but you do need a good quality floor jack and jack stands. I/2 inch drive tools, and a length of 4 ft pipe (to slide onto) the tools for leverage (breaking the axle nut)
and you're good to go.
You need strength and brute force, so make sure you have a good breakfast. My breakfast always includes the image below.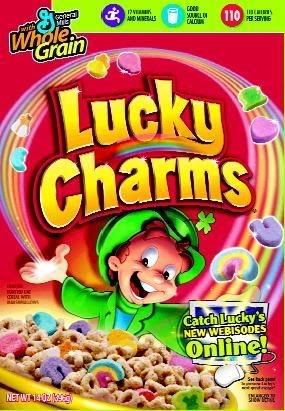 Then to that I add:
4 eggs
1/2 lb of bacon
1/2 lb of sausage
6 slices of bread
1/2 lb of home fried potatoes
Breakfast brought to you courtesy of the United States Marine Corps".
Get the manuals I recommended buddy. Start the job. If you run into a problem, let us know and one of us will walk you through it.
---
Last edited by the_tow_guy; 10-28-10 at

05:44 AM

. Reason: Inappropriate content removed.
Posting Rules
You may not post new threads
You may not post replies
You may not post attachments
You may not edit your posts
---
HTML code is Off
---