Toyota Camary 2009: Car AC blowing hot air for short time and then blowing cold
11-20-11, 12:03 PM
Join Date: Aug 2009
Location: USA
Posts: 3
Toyota Camary 2009: Car AC blowing hot air for short time and then blowing cold
---
Hi,
I have Toyota Camary 2009.
Recently, when I try to turn my AC on hot then it gives hot air for 4-5 minutes and then starting blowing cold air (it could be air from outside, it is winter already
).
Can someone tell me what could be going wrong and how to check and fix it?
Thanks,
-Pawan
Sponsored Links
11-20-11, 05:22 PM
Join Date: Mar 2009
Location: Texas
Posts: 1,051
Are you saying you are setting it on heat and after 5 minutes it starts to blow only colder outside air? If this is what you are talking about, the first thing to check is your coolant level under the hood in the reservoir. Does it need to be topped up?
11-20-11, 06:12 PM
Join Date: Aug 2009
Location: USA
Posts: 3
yes, that exactly what happens. When I set it to heat then after few minutes (but usually 5-6 minutes) it starts blowing cold air. I am assuming it's outside air. since it's already so cold outside I dont know if this is AC air or outside air.

I will check the coolant level and get back.
11-20-11, 07:00 PM
Join Date: Aug 2009
Location: USA
Posts: 3
I checked my coolant level and it is way below the Low line. I think that is definitely the problem. Few more questions:
1) What is the usual life of the coolant? Is it usual for it to be gone in ~3.5 years?
2) Or does this look more like a leak?
2) should I just fill the car with new coolant or take it for servicing?
3) If there is a leak then does car warranty covers this?
4) This is first hand car and I got it serviced ~5 months back and am wondering what could have caused this leak in such short time?
5) Can car service guys do something which might have caused this issue, given that I have been facing this issue for ~1-2 months.
11-20-11, 09:03 PM
I guess, as a "proud" 2007 Camry Hybrid owner...
1. my TCH climate control is set to cycle through temperature. You can feel it blowing hotter air, then going with cool one, and cycling like this. But mine is hybrid model, and everything works based on best MPG to be achieved, hence it's cycling hot/cold, as far as inside temperature is at set level.
2. coolant level should be at upper mark in expansion canister AND NOT MOVE FROM IT.
3. you have standard 36 000 bumper to bumper and 60 000 power train warranty. or 5 years for power train, whatever comes 1st. O doubt radiator or hose leak will be covered under warranty, but read next
4. Hybrids have only 2.5L engine. They are known to have very bad quality water pumps, that go bad starting 40-50 000 miles and are routinely replaced under warranty. Look for red/pink stuff all over the engine, next to pulleys, if you have 4 cyl 2.5L engine. If you do - bingo, it's water pump.
5. "usual" life of coolant is around 100 000 miles suggested replacement. For Toyotas. They now use super long life coolant, and life time fluid in CVT transmission, if you have one. Folks replace last one waaaaay before lifetime expires. I have done mine at 50 000.
I guess, I got most of it covered for you.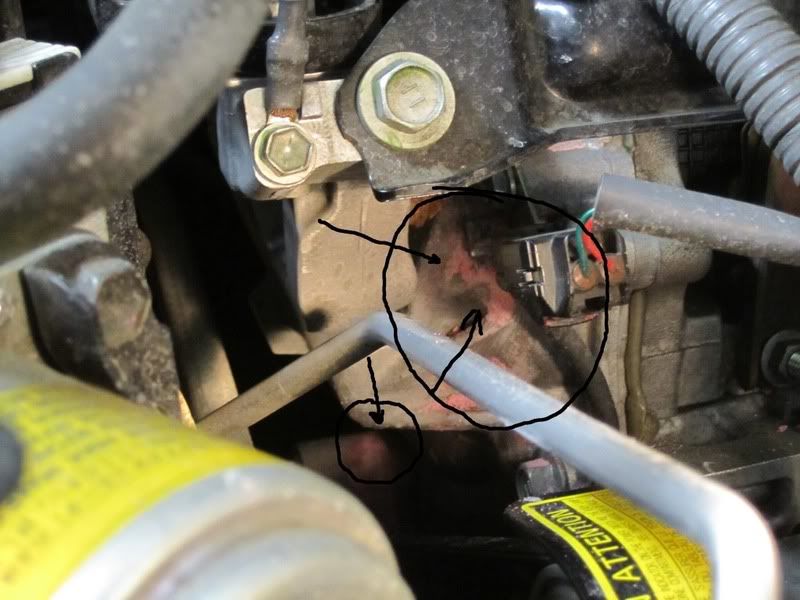 Posting Rules
You may not post new threads
You may not post replies
You may not post attachments
You may not edit your posts
---
HTML code is Off
---