2007 Toyota Camry heating problem
01-17-12, 10:07 AM
Join Date: Jan 2012
Location: USA
Posts: 3
2007 Toyota Camry heating problem
---
I have a 2007 Toyota Camry with eratic heating. When I use my car starter to start my car to let it warm up the heat works just fine! But when I turn the key on and drive the car the blower blows cold air. But if I go above 30 the heat will start to come back. If the car is running in park there is no heat just blowing cold air! I hope some one can help! The faster the car goes the quicker the heat will return!
Sponsored Links
01-17-12, 06:18 PM
2007 you say? let me show you some pictures: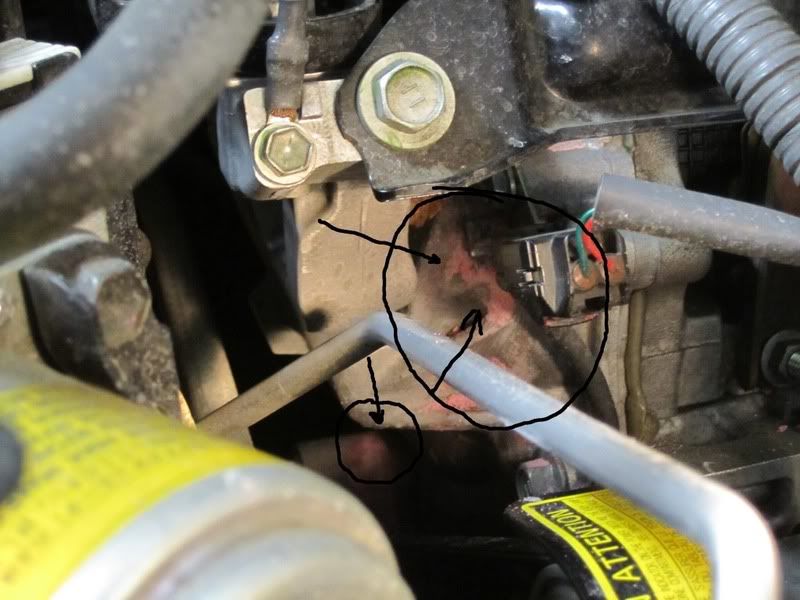 and this one just to tease you:
basically, I have 2.4L 07 Camry engine, paired with hybrid drive. Water pumps in those go bad around 50 000 miles. some sort of bad design flaw. look for signs of coolant , like you see on pics.
you go faster - RPMs go up - coolant circulation improves - more heat. BAD PUMP.
yes, that's home smoked chicken and salmon caviar.
01-18-12, 06:26 AM
Join Date: Jan 2012
Location: USA
Posts: 3
Thanks for the help I will take a look after work today!
01-20-12, 09:52 AM
Join Date: Jan 2012
Location: USA
Posts: 3
I took a closer look yesterday and it turns out the water pump is bad! thanks for your help!!
02-08-12, 07:44 PM
yeahhh.. membering in 3 Toyota forums, it's quite noticeable they had real chitty design for the year and few after.
they even came up with electrical pump for 2012 hybrids.
Posting Rules
You may not post new threads
You may not post replies
You may not post attachments
You may not edit your posts
---
HTML code is Off
---