1989 Dodge Caravan Radiator
10-22-14, 04:02 PM
Join Date: Oct 2014
Posts: 2
1989 Dodge Caravan Radiator
---
My problem is there is antifreeze leaking out of a seam in the top plastic portion of the radiator near the radiator cap. What I need to know is there anyway to repair this leak by using any type of epoxy available or am I better off replacing the radiator. The radiator is working fine except for that leak and if I can repair it without replacing it, I would be alot happier. Thanks for any help, it is appreciated.
Sponsored Links
10-22-14, 04:59 PM
Welcome to the forums.

Very rarely do patches hold for any length of time. With the expansion and contraction from heat, the high pressure, the oily antifreeze and the type of plastic it's not effective to repair them.

That radiator looks to be relatively inexpensive to replace as compared to many others.
10-23-14, 03:16 AM
Join Date: Mar 2005
Location: USA - N.E.Tn
Posts: 45,525
Likes Received: 47
Check around for prices before you buy, there is one shop near me that is consistently 20-30% cheaper than the rest.
10-23-14, 10:55 AM
Join Date: Jan 2014
Location: USA
Posts: 699
I buy a fair amount from RockAuto.com . I always check the local places & compare to RA + freight . Some times it is worth ordering , some times not .

Even Amazon.com lists some automotive parts .

God bless
Wyr
10-24-14, 02:00 PM
Join Date: Oct 2014
Posts: 2
well thank you all with your replies and I thought patching would not be a good idea, but had to try lol. And you're correct the radiator is not as much as I thought it would be, so that is the route I am going.
11-06-14, 04:46 AM
Replacing the rad is best, however and just for the record...aluminum/plastic (AP) radiators are repairable. you can buy the tanks, gaskets, coolers, etc. they aren't that hard to work on
11-07-14, 03:29 AM
Join Date: Jan 2014
Location: USA
Posts: 699
Hmmmm ....... What is the cost of doing that , compared to a new one ?

God bless
Wyr
11-07-14, 08:54 AM
Yes. You can do this. I am surprised, forum actually forgot about my Eclipse radiator neck fix from few yrs back. It held for almost 2 yrs, till we sold the car.
You need fiberglass tape or carbon tape. Very good quick set resin. I used German Siegelhartz. Sets in about 10 minutes dead. All repaired surfaces MUST be absolutely dry and ROUGH. No oil or grease, use gloves when touching anything.
That being said, radiators are not that expensive and hard to replace, unless you have built in AT radiator and have to deal with all kinds of lines and such.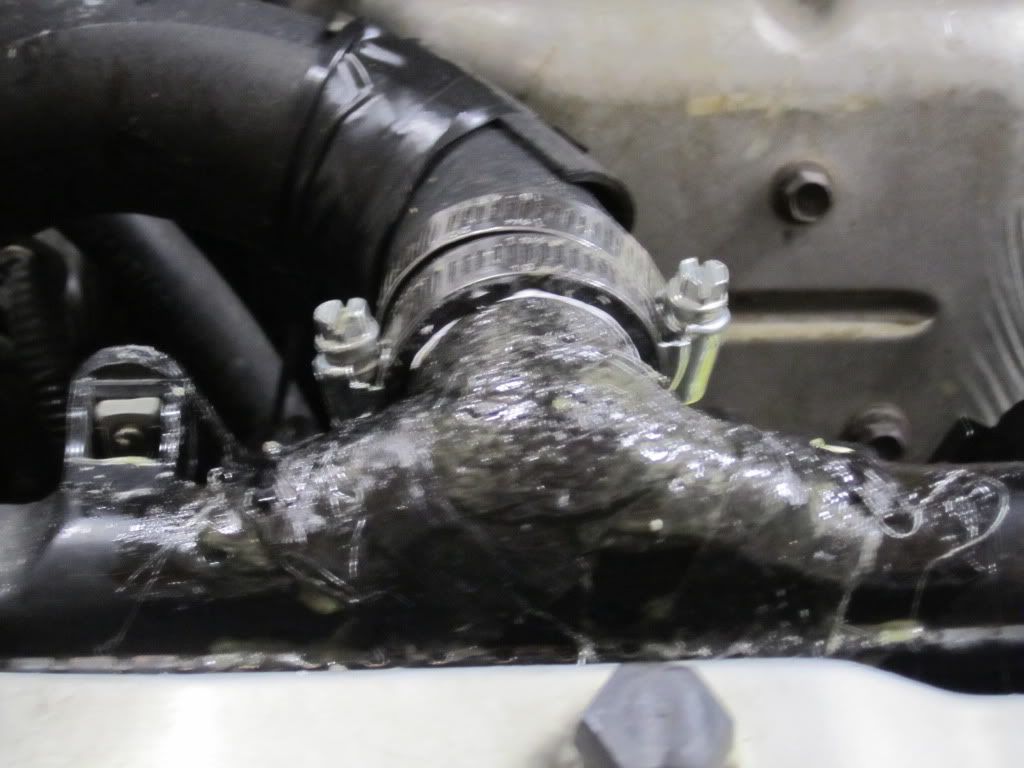 Posting Rules
You may not post new threads
You may not post replies
You may not post attachments
You may not edit your posts
---
HTML code is Off
---