2013 Honda Civic Ignition Wiring Colors
05-28-18, 07:18 AM
Join Date: May 2018
Posts: 2
Received 0 Votes on 0 Posts
2013 Honda Civic Ignition Wiring Colors
---
Hey guys! I'm trying to bypass/trick the transponder ognition disabler on my 2013 civic but I can't seem to find the ignition harness colors for that year and the older ones don't match up the colors are all wrong. Tell me what happen to have access to the diagram?
Sponsored Links
05-28-18, 08:25 AM
Join Date: May 2018
Posts: 2
Received 0 Votes on 0 Posts
For referwnce, this is what I'm looking at. Are these even the correct wires?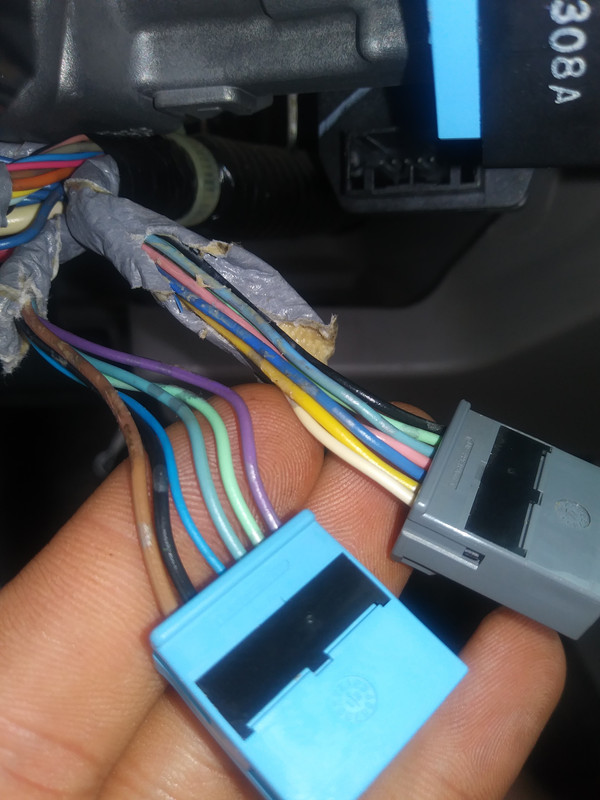 05-28-18, 11:27 AM
Join Date: Oct 2012
Location: Northern NJ - USA
Posts: 53,541
Welcome to the forums.
You cannot bypass/trick the transponder system. The transponder MUST see a proper code before it will allow the car to start.
You can use an immobilizer kit like this basic one .....
Directed-Electronics-555I-Bypass-Module
I use this one as it has more functions and I can program it myself from my laptop.
Directed-Electronics-PKH34-Transponder-Interface
The kits require you to have two working keys for the car and then they assume the task of being another key.
The actual ignition colors should be.........
White is 12V+ input.
Black/white is starter.
Black/yellow is ignition 1 (hot in run and start).
White/black is igntion 2 (hot in run).
Yellow is accessory.
Look up the 555I kit. Look at the instructions. It will tell you the immobilizer colors.
Immobilizer data: orange/black (pin 2 in 7 pin immobilizer plug)
Key sense: green (in 7 pin immobilizer plug)
Security/power: pin 5 in 7 pin plug.
---
Last edited by PJmax; 05-28-18 at

12:25 PM

.
Posting Rules
You may not post new threads
You may not post replies
You may not post attachments
You may not edit your posts
---
HTML code is Off
---