Blue/pink stuff under wallpaper?
12-12-08, 08:18 AM
Join Date: Dec 2008
Location: Queens, NYC
Posts: 13
Blue/pink stuff under wallpaper?
---
I bought a 100 year old 2 family house last week in Queens. It had dropped ceilings and wallpaper. I've removed all the vinyl wallpaper and dropped ceilings. I am now having trouble figuring out how to proceed. I cannot easily identify what is on the walls now that the plaster has been removed. 3 rooms look totally different!
The first room has a brown paper looking substance that is textured. Anyone know what this is? Can I remove it? Should I get someone to skim coat right over it?
The second room has a mix of blue spots with white on top of the blue, and the mesh of wallpaper glue on top of that. I can remove the glue without problems, but do I need to remove the white stuff, or the blue stuff underneath? It seems to be pretty solid in most areas. Under the blue is another paper looking layer and then hard chalk-looking substance which I assume is the plaster. On the ceilings, layers are flaking off that are about 1mm in thickness. The chips that are coming off are paint, but also some other type of white substance which I am assuming is some type of skim coat? Under that (or on top, I should say, since it's the ceiling) is that white chalky substance again.
The third room is all pink underneath the wallpaper. The pink is very solid, but has some white spots here and there (maybe from previous patching?) All over the pink surface are hairline cracks. How do I deal with this?
Lastly, the last room has a water damaged ceiling. It is cracked in a few places but still surprisingly solid. I was thinking to re-inforce the plaster with plaster washers and then repair the cracks, prime, and paint. Does this look like sometihng that would be possible on a ceiling such as this one?
I am attaching pictures for reference. Basically, I would like to know how far I need to go with the pink/blue stuff. Take it on? leave it off? cover? sand? This is a 2 family home so I need to get this stuff done soon so I can get a rental income to help pay the mortgage. Thank you all for your help!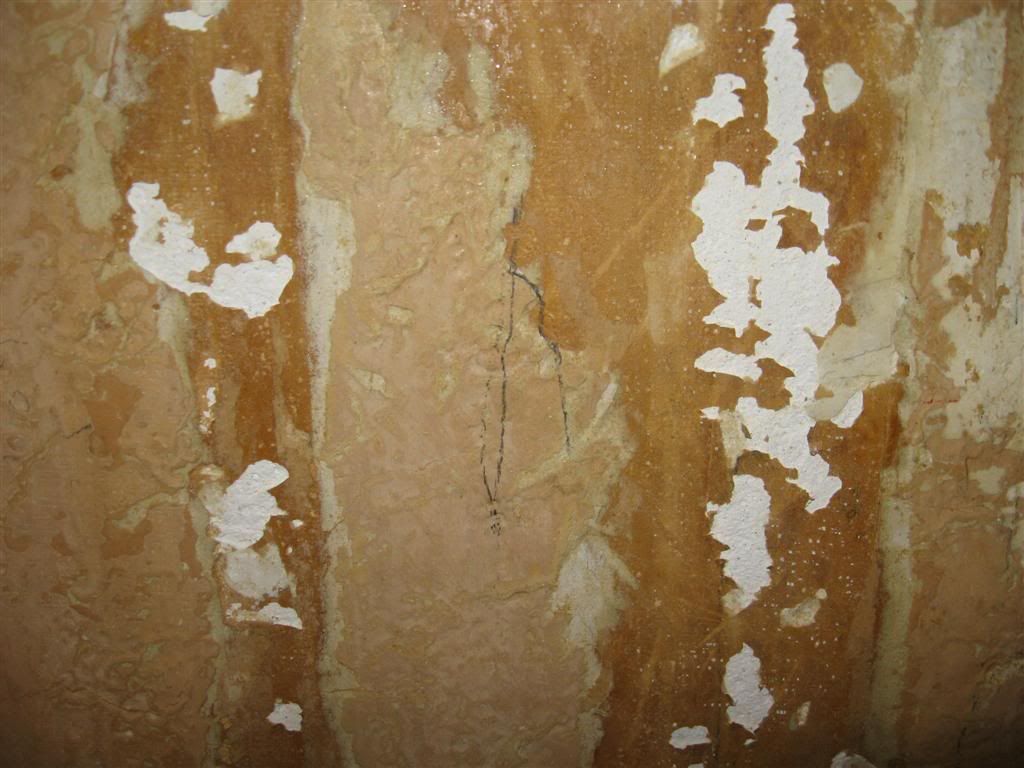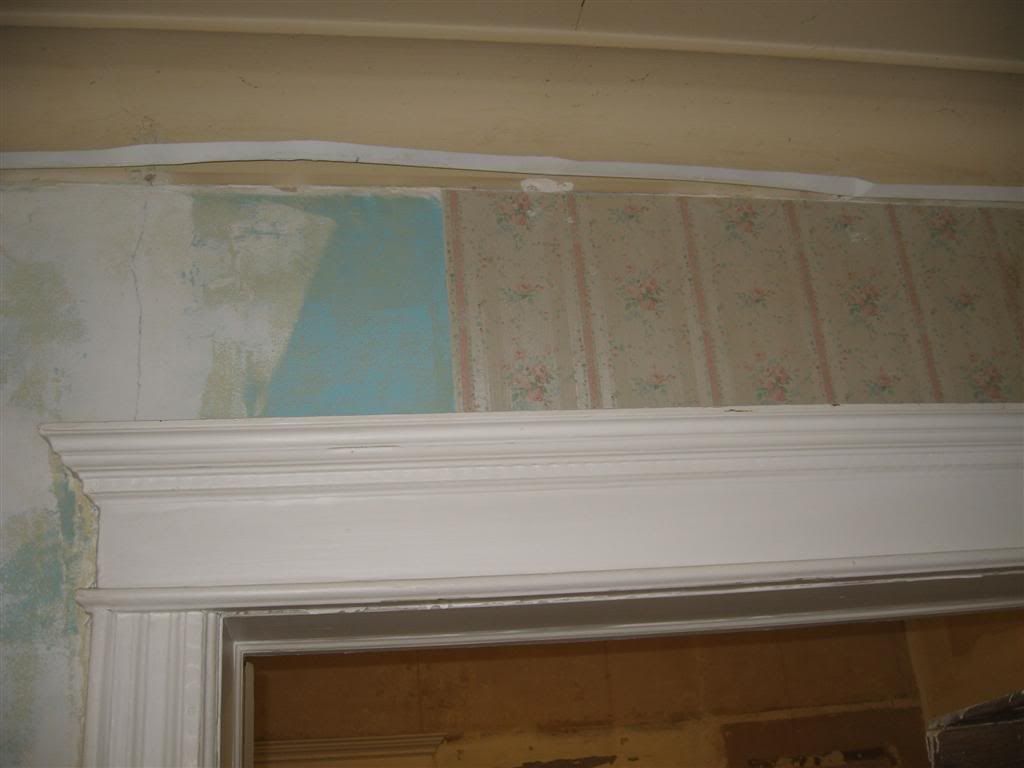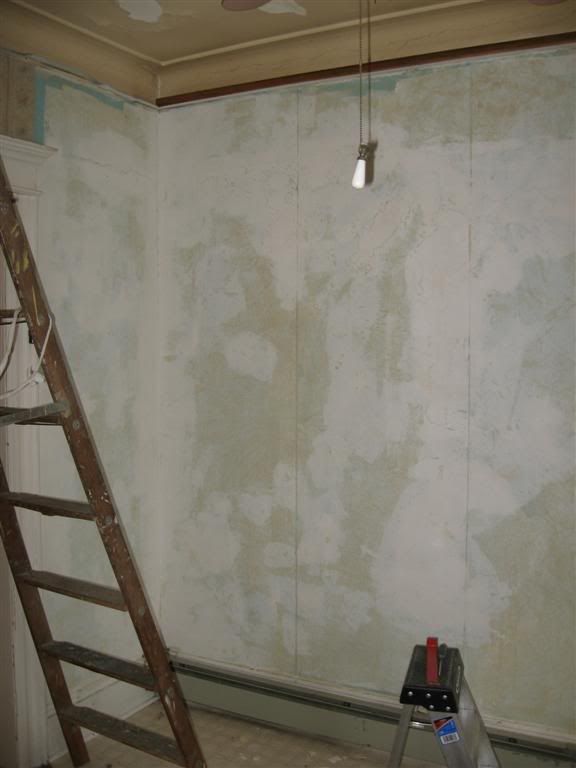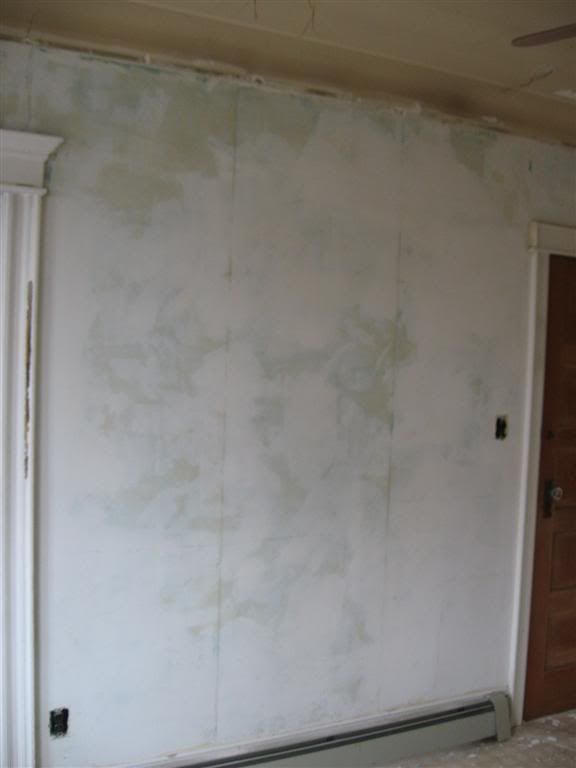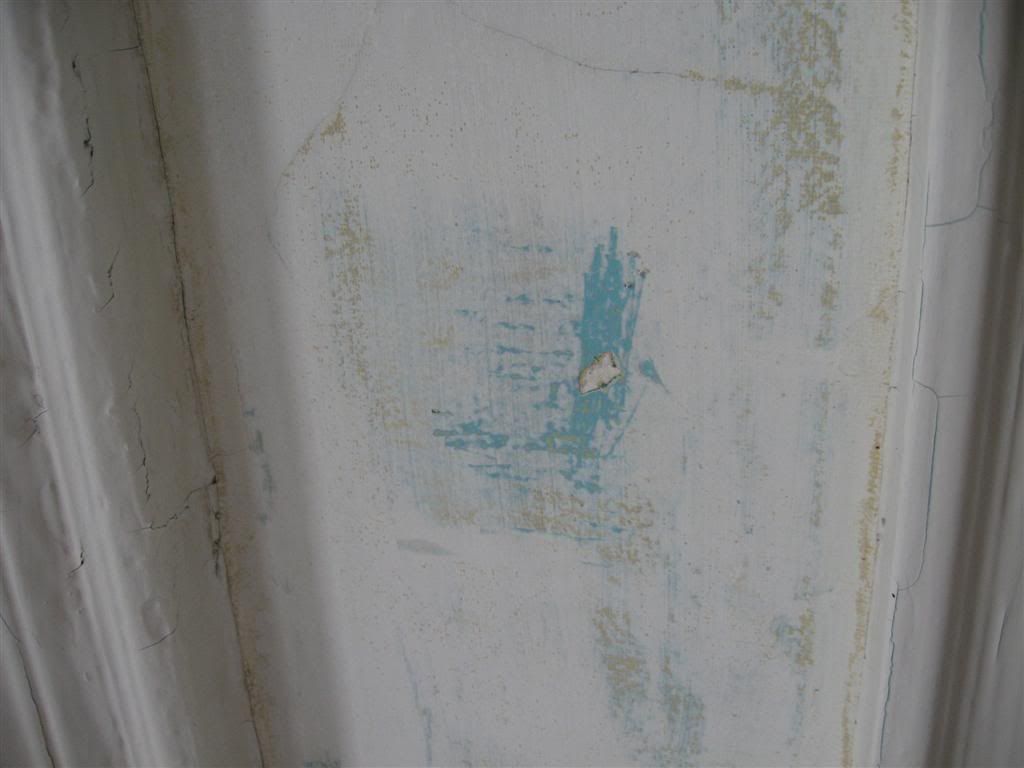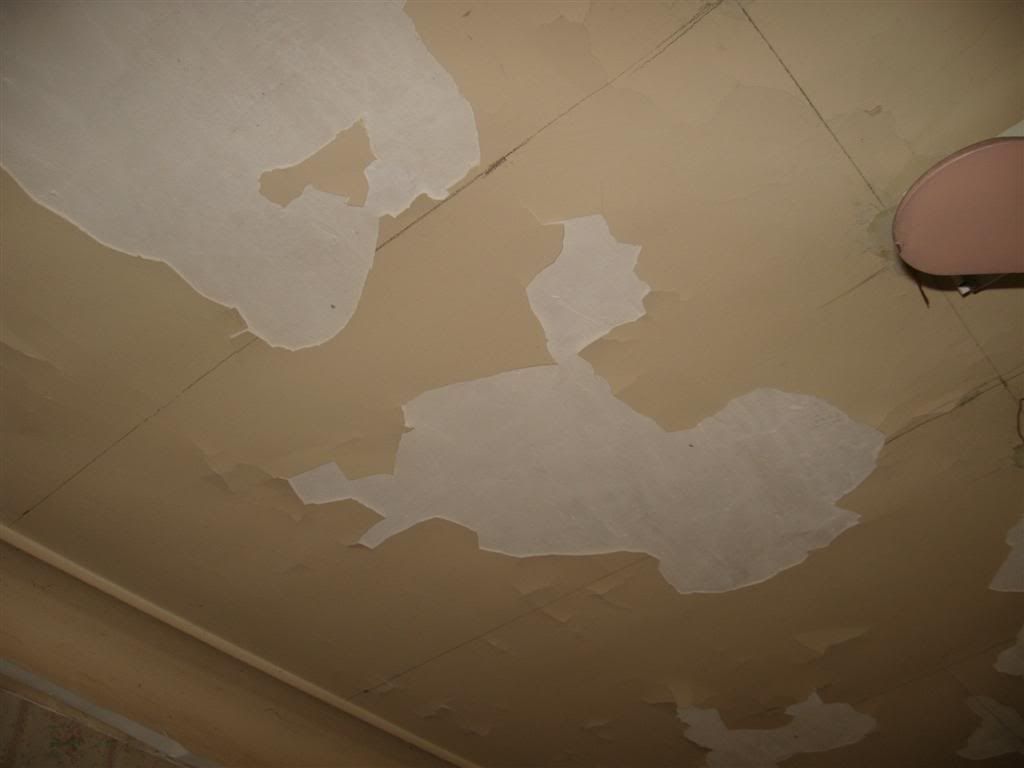 Sponsored Links
12-12-08, 08:21 AM
Join Date: Dec 2008
Location: Queens, NYC
Posts: 13
rest
---
here are the rest of the pics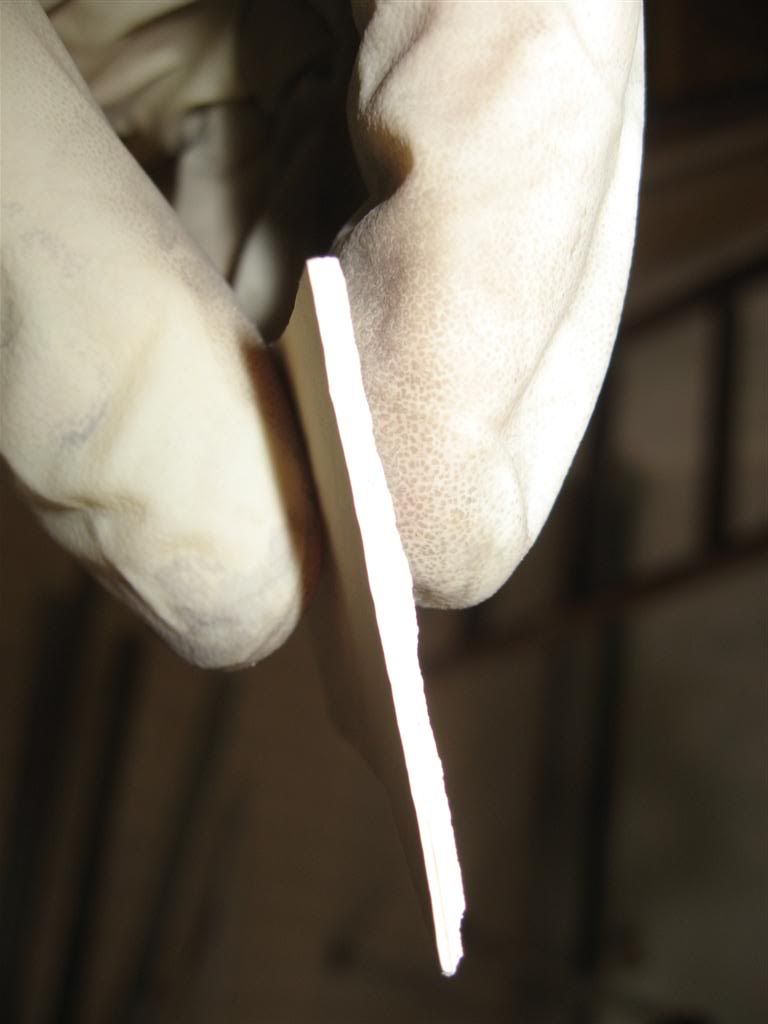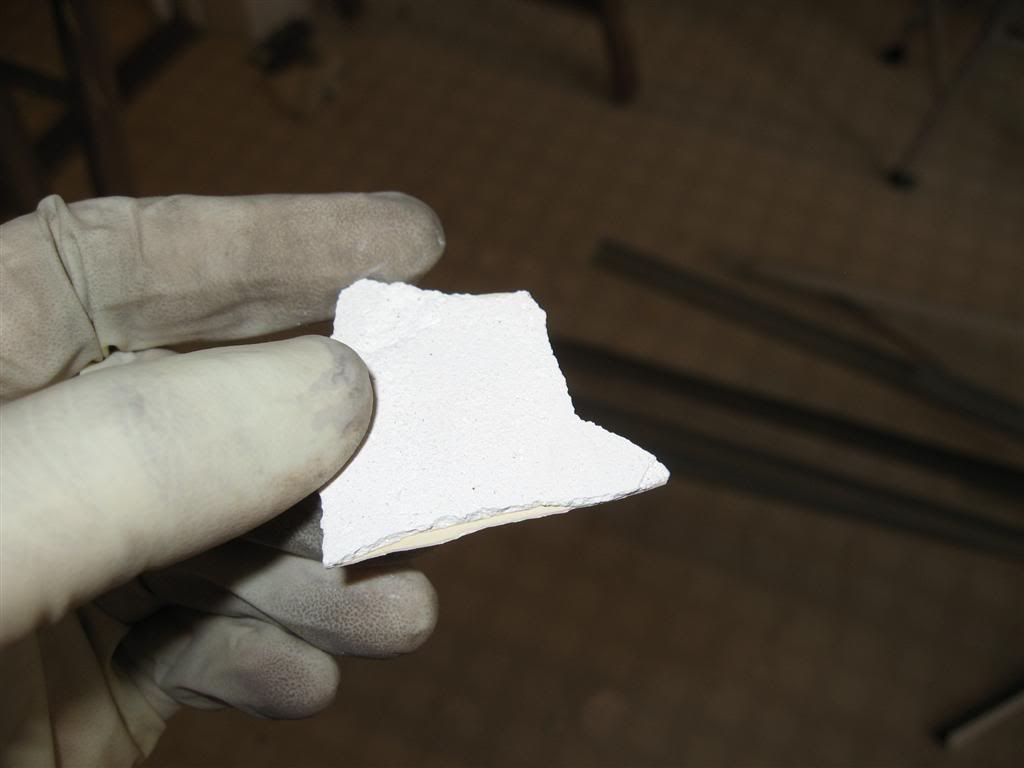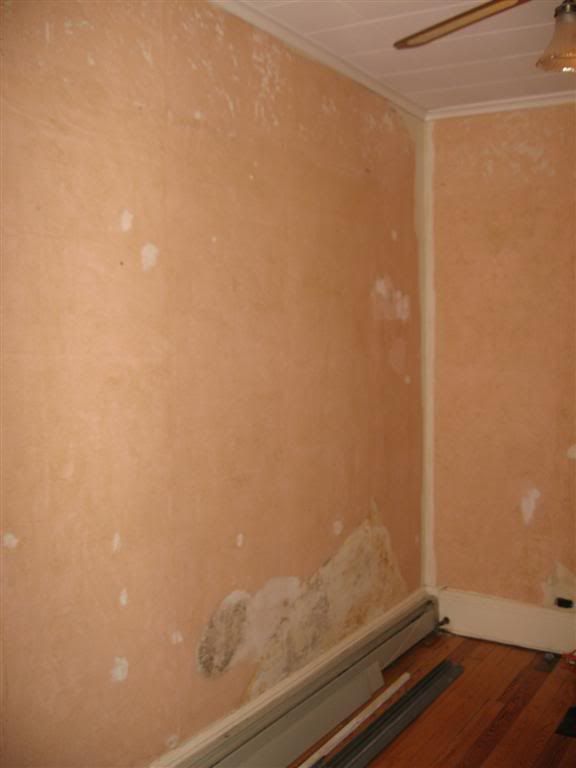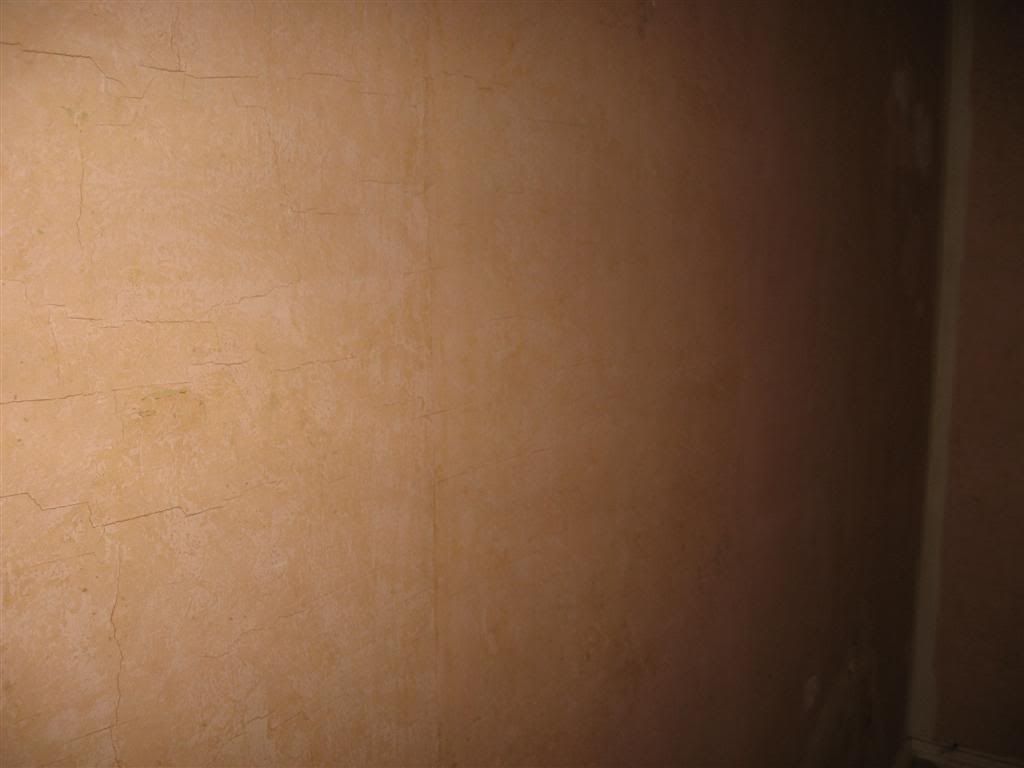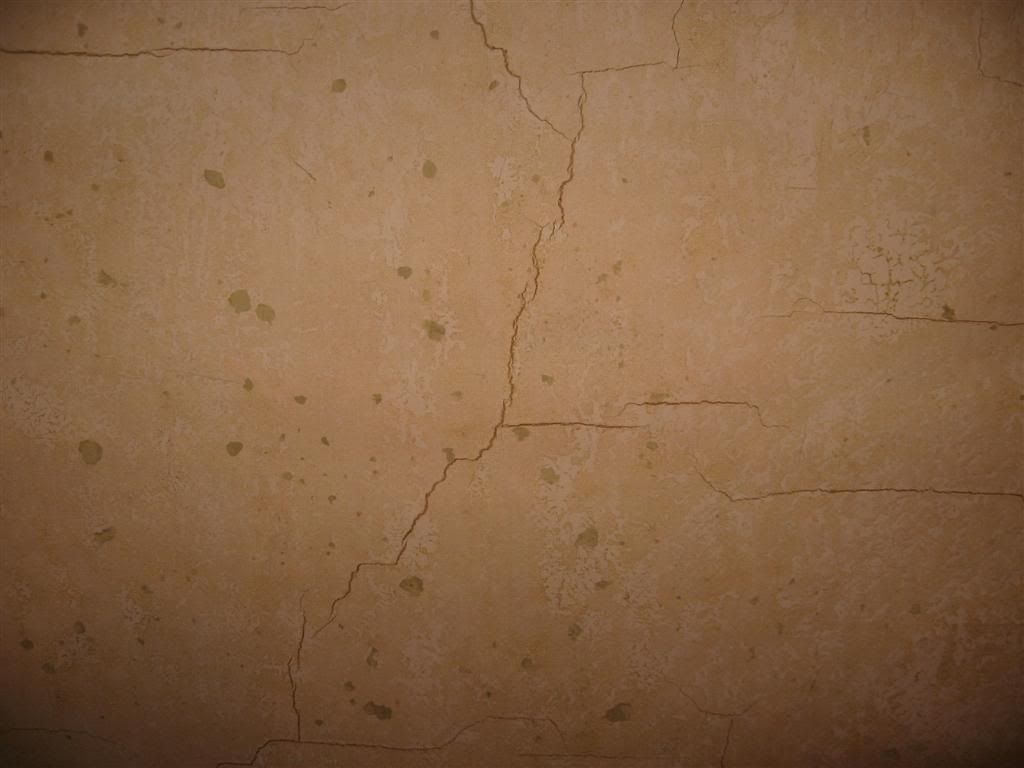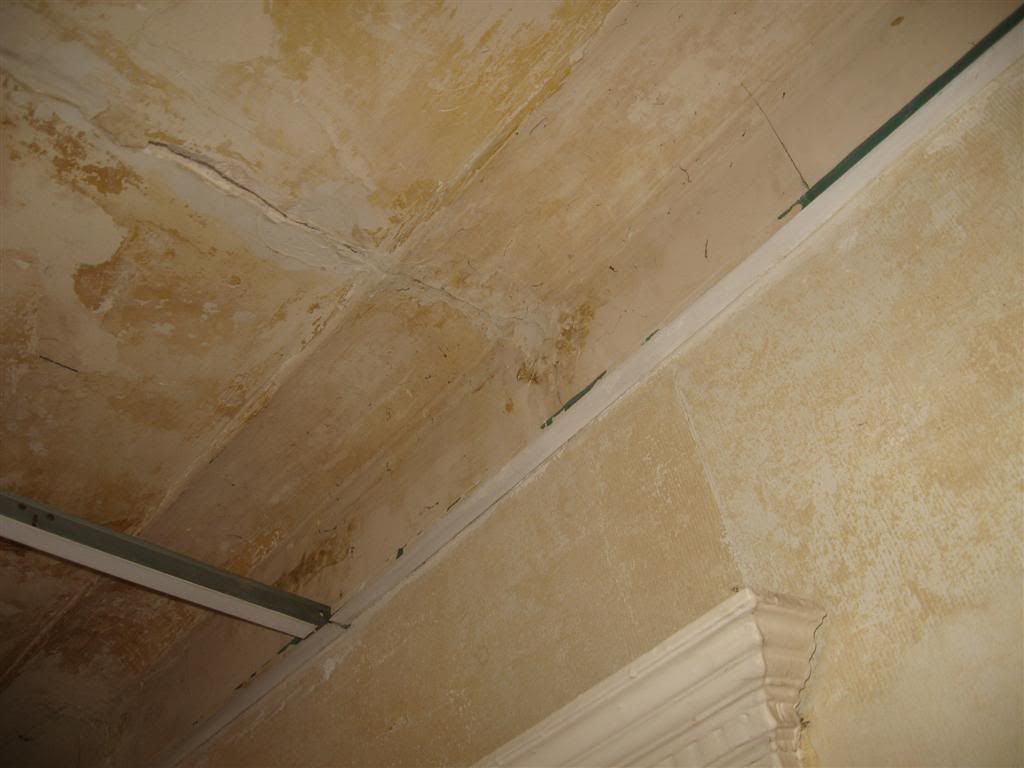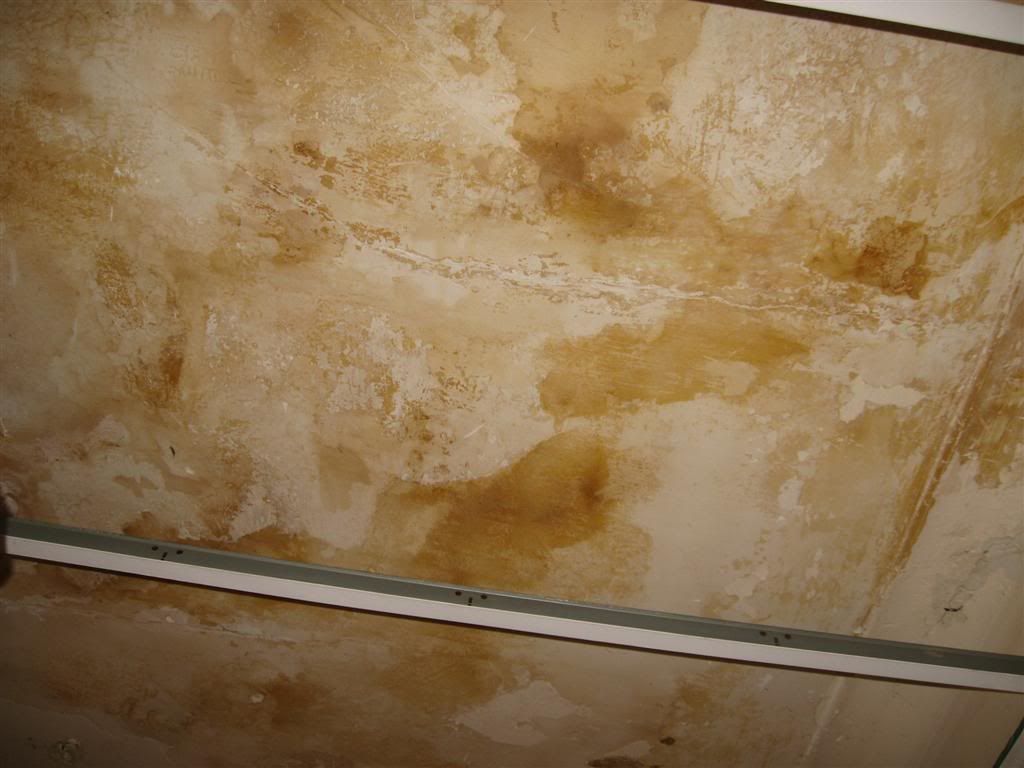 12-12-08, 12:40 PM
Join Date: Mar 2005
Location: USA
Posts: 43,823
The brown paper looking stuff may be the wallpaper backer. It should remove fairly easy - get it damp and scrape it off with a broad knife. I think the blue might be paint.

I'm not sure what's going on with the ceiling. It has been skim coated at some point. I'd scrape off anything that's loose and then see where your at. It might be easier to drywall the ceiling - make sure the screws penetrate into the joists/rafters.

The piece that your holding in your hand looks like drywall. Can you tell if the whole wall/ceiling was covered with it in sheets? or is this just a portion of the wall that fell off?
12-12-08, 07:40 PM
Join Date: Dec 2008
Location: Queens, NYC
Posts: 13
marksr,
Thanks for the reply. THe blue stuff is indeed paint. I went over it with hot water and mild soap and took off the wallpaper glue. The walls are smooth and ready for paint now I presume.

The brown textured stuff, strangely, doesn't come off easily at all. I may have to skim over this stuff because it is very strong.

The problem is still the ceiling. The flakes that are coming off are only 1/8" thick, so therefore cannot be drywall. It seems to be a layer of paint and finish coat of plaster. I will scrape all that is loose, worst case I will put 1/4" drywall but I was hoping to preserve the natural "plaster crown molding" on the sides. After all the house is 100 years old and if it cannot be preserved, then so let it be!

In the first few pictures you can see the plaster molding I am talking about. If I place 1/4" sheetrock inside the molding it would still preserve the molding, it just wouldn't be accented as much because it would be almost flush with the ceiling.
12-12-08, 10:06 PM
Join Date: Jul 2003
Location: California
Posts: 1,722
What is the condition of the ceiling underneath the material that is flaking off?
What you have in your hand looks like finish plaster. Given the age of the house it is probably whitecoat, a blend of gypsum plaster called gauging plaster and lime. That is a brittle finish but quite strong. I just isn't thick enough to achieve its strength. That is the typical way of finishing plaster.

If I am right then what shows beneath the finish is the brown coat. Is it a little rough and does it have sand in it?

The most amateur friendly way to fix this is to scrape all off that is loose. Use EasySand to something like it to smooth it out. Keep it as tight (a thin coating) as possible and it might take two or more coats to make it good enough. Lay it down as smoothly and evenly as you can. As soon as a coat is set you can give it another coat. Just as it sets you can mist it with a spray bottle of water and trowel it down. You can make this almost as smooth as the smoothest plaster. Try not to build any onto whatever existing finish plaster you have. Keep the old work clean

If I am right about what you have this should work. It is not how I would do it but it is a way an amateur can get probably passable results.
12-13-08, 04:37 AM
Join Date: Mar 2005
Location: USA
Posts: 43,823
When you get ready to prime, if there are any stain or adhesion concerns, it would be best to use an oil base primer. Latex primers are great but they don't always adhere well to glossy or contaminated surfaces. They also do a poor job of sealing stains.
Posting Rules
You may not post new threads
You may not post replies
You may not post attachments
You may not edit your posts
---
HTML code is Off
---