Help Fixing large areas of missing plaster on masonry wall
09-28-11, 05:53 PM
Join Date: Sep 2011
Location: USA
Posts: 2
Help Fixing large areas of missing plaster on masonry wall
---
Hi,

I have been refinishing a window frame on my outside wall, which is plaster laid on the brick of the wall. The plaster has been cracked for sometime, and before I finish the frame, it is my plan to patch and repair. In using a power sander on the , a couple of sections of plaster fell off the wall. these sections had a layer of some sort of masonry attached to the back, which I understand from my management company is what is used as plaster backing on an exterior wall, much as lathes are used as backing for plaster on an interior wall.

I went to the Home Depot, but no one could tell me what I need to buy to fill the holes this masonry backing left so the plaster has something to adhere to. It's a good inch deep.

I am kind of stuck until I can find out what this stuff is, so any help is appreciated!
Thanks.
Sponsored Links
09-28-11, 08:19 PM
Join Date: Jul 2003
Location: California
Posts: 1,722
Let me get this straight. Are you talking about the inside (room side) of an outside wall which is masonry? What you have is most probably gypsum plaster with a whitecoat finish. I doubt if you can get it at Home Depot but if there is a masonry supplier or a plaster supplier you should be able to get Gypsolite or StructoLite. This is as close to what is there as you will probably find. If you were really fortunate you would be able to get plain gypsum plaster to mix with sand. If neither of these are available there is another way.

Before I go any further let me know what you have (Maybe with a picture) and how large an area is involved and what the finish is. This is probably an easy fix. What part of the country are you in and what is the exterior finish on this masonry wall?
09-29-11, 04:35 AM
Join Date: Mar 2005
Location: USA
Posts: 43,813
10-01-11, 11:29 AM
Join Date: Sep 2011
Location: USA
Posts: 2
More info
---
Thanks for the welcome
Yes - I am speaking of the inside of an outside wall, which is brick. i live in Manhattan in a 5th floor apartment.
My pictures aren't great, but it is the only camera I have, sorry! And sorry they are so large - not sure how to make them smaller.
There are two main areas, not very large, that fell off. You can't tell from the pictures - but the holes are about 1/2" deep. the pics make it look like the brick and plaster are all on one level.
This area is about 2" wide at the widest part and 11' long.
This area is about 1 1/2" wide at the widest and 18" long.
I took a picture of some of the backing material in my hand - again not very good - but it looks cement-like, only crumbly.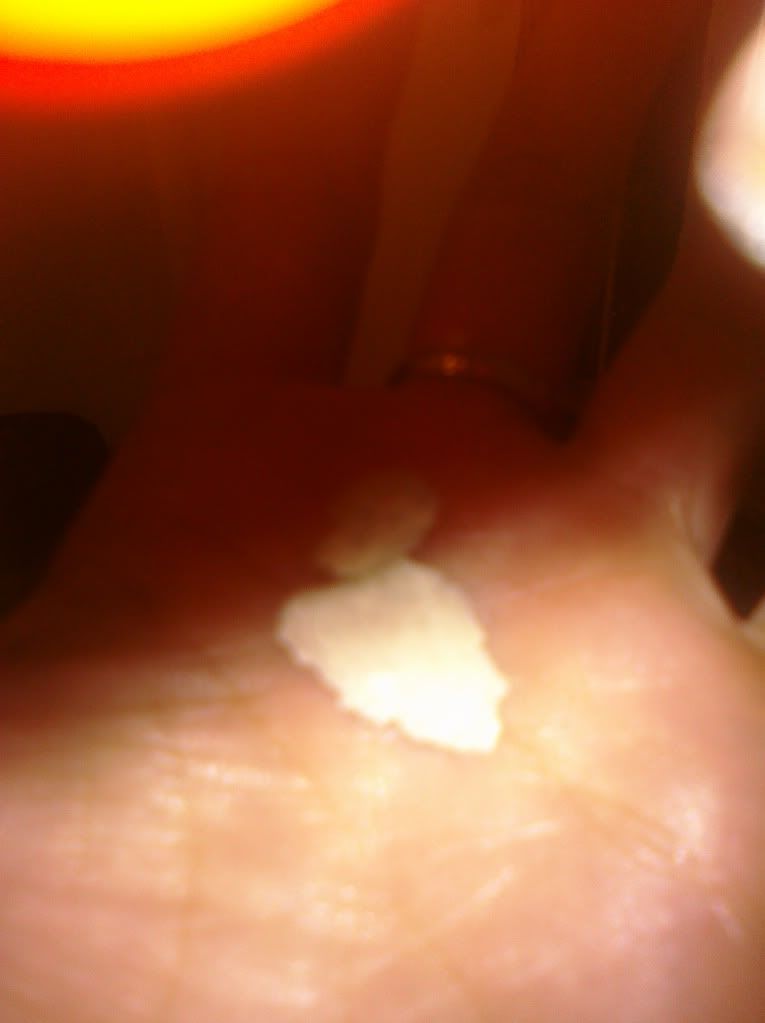 Does this help at all?
I have heard of Gypsum at least, so that's good!
Thanks
10-01-11, 12:20 PM
Join Date: Mar 2005
Location: USA
Posts: 43,813
Tightcoat knows the correct way to do a plaster repair so you might want to wait for him to have time to post back
I normally use a setting compound like durabond to make plaster repairs. You should be able to mix up some durabond and fill the 'hole' with it. Try to do a neat job as it can be bear to sand. If the raw plaster is dusty, apply a primer first. My eyesight isn't the best and I couldn't tell if your walls have a texture or not
10-02-11, 02:50 PM
Join Date: Jul 2003
Location: California
Posts: 1,722
Since these are as small as they are use a setting type of joint compound. Durabond is the hardest and strongest. Also as marksr says hard to sand. In fact probably harder than the existing plaster so don't build up the new work higher than the existing. marksr's advice about a primer is good. There are several brands of latex, PVA or acrylic bonding agents. If you can't get Durabond then another type of setting compound will work. Something like EasySand by USG. There are other brands. The numbers on the labels of these materials tell you the set time in minutes or hours. 90 =ninety minutes. 1.50 or 1.5 = one and a half hours.

One thing about setting joint compounds is they don't have a lot of body. In the thicknesses you have they could sag if you fill the hole full in one coat so you might think you are flush then come back and find you are too full at the bottom of the area. So it's better to do this in multiple coats than try to do it all at once. You can apply another coat as soon as the prior coat sets. You don't have to let each coat dry. It is better to let it dry before you sand it. Best is to be so careful that you don't have to sand. But you will want to sand a little. If there is a texture give us some focused, contrasty pictures and we can tell you how to do that too.

Let us know how it all goes.
10-21-11, 05:36 AM
Join Date: Sep 2009
Location: new york
Posts: 509
Fill the depression to within 1/4" form the surface with plaster of paris then top it off with ordinary joint compound.
Posting Rules
You may not post new threads
You may not post replies
You may not post attachments
You may not edit your posts
---
HTML code is Off
---