Would stucco stick to a galvanized cable tray?
11-18-16, 07:21 AM
Would stucco stick to a galvanized cable tray?
---
Something like this
Sponsored Links
11-18-16, 07:50 AM
I suppose it would stick ok as long as there were many holes like you show for the stucco to key into. But stucco doesn't like to flex so if the application allows the tray to flex afterward I think the stucco would crack and separate.

What are you trying to do?
11-18-16, 08:41 AM
The cable tray shouldn't move, it would be fixed to walls. I'm now thinking about thermal expansion since there would be some sun exposure to the stucco surface.

Is that a big issue or would the stucco absorb most of the heat?
11-18-16, 09:12 AM
I'm just rolling ideas around in my head at this point.
Here is what I'm trying to accomplish:
I want to add recessed lights over these planters.
Now I haven't broken into it yet but its definitely not hollow. My guess is that it's hollow bricks placed perpendicular to the wall and covered in stucco.
So I was thinking instead of taking a chisel to the thing to embed conduit and slightly more expensive fixtures designed to be mortared in, I could pop a cable tray underneath which conveniently has the same width as the overhang and enough hight to clear a low profile led fixture and then cover with stucco and paint to match.
But I'm open to other ideas if anybody has an easier/better solution.
11-18-16, 05:28 PM
Well,
I, at least can't tell from the picture but it seems like it would be hard to build a projecting wall out of blocks or bricks. What holds them up? This might be hollow and made of lath and stucco. It would not sound hollow if you tap on it but could be hollow. Do you have some other reason to think it is built the way you describe?

By the way, where are you?
And are you thinking about having the cable tray open side on the bottom or the top?
A lot of things have been used for a substrate for stucco as long as it has enough keys it might work. I am doubtful. There might be some options to getting stucco to hang (not stick) like self furred lath. I would trust that to have enough keys. How thick do you think the stucco will be?
And are you expecting this to be mounted on the bottom of your overhang? Will the side of the tray be recessed from the front enough to get some thickness of stucco? And is the side of the tray going to hang below the front of the overhang? That would make a pretty narrow strip of stucco and how will you deal with the joint of the new and old on the front?
11-18-16, 07:05 PM
Tightcoat:
First about the picture. The over hang is 4.5 inches deep aprox. You are right that I don't know for certain that that is not made of plaster and an expanded metal lath, that is just a hunch.
That wall is also not a brick wall or at least not as it appears, those bricks are just surface dressing (those brick are less than an inch thick) applied over what is either a poured or stucco covered brick wall.
I'm in Argentina, wood is very rarely used in construction and a very common material (present in many places in my house) are bricks like these.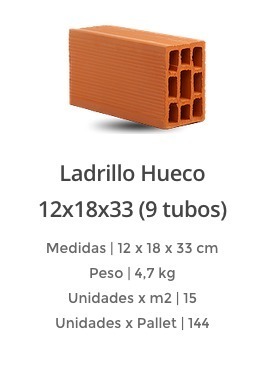 33 cm or 13 inches long. My hunch (again unconfirmed) is that the overhang was made by cantilevering these bricks in to the shared wall and then covering with stucco. Tomorrow, I guess I could drill into it to remove all doubt.
Now onto the cable tray idea. Yes this would be mounted on the bottom of the overhang and I was thinking of having the open side facing up and using the cable tie perforations to key in the stucco. As for the joint of the new and old I had figured I'd just rough the overhang corner up a bit with a hammer and blend in the stucco with a trowel. We're only talking about 2 inches of vertical distance from the bottom of the cable tray to the overhang.
CarbideTipped:
I had originally thought of just getting a sheet metal channel made up and painting it (I have a ductwork fabricator a few blocks away and could easily make one for me) but then I thought it would be very noticeable since it would be a smooth surface vs the lightly textured surface of the overhang.
Now I'm thinking that might not really be a problem, its not like anybody will look that closely. I'll look into PVC trim board, first step, how to say PVC trim board in spanish.
11-18-16, 09:44 PM
Is the bottom of the overhang stucco?
It might not be as easy as you think to rough up the existing edge. If this were in the states it would have a metal corner reinforcement of some kind. A corner can be built without it but not easily. If there is not a metal reinforcement it will be easier to chop off and harder to fix.
Some kind of plastic or metal edge on the bottom of that overhang could look nice, like an accent and be a lot easier to do than such a small strip of stucco.
And while there are ways to do it without a metal reinforcement it would sure be easier to do it with one if you were to try to stucco the soffit and front return.
The spells and incantations to get the stucco to stick on a bottom are deep and mysterious. I am not sure they even work south of the equator.
11-19-16, 11:50 AM
The spells and incantations to get the stucco to stick on a bottom are deep and mysterious. I am not sure they even work south of the equator.
Oh they work even better since we're upside down. It's sticking to the top that's the problem here
03-06-17, 06:15 PM
So an update
---
I wanted to close this out since I finally got around to finishing this last week.
I decided to forgo the stucco all together. I went to a sheet metal fabricator and for $30 I had them make up a couple of U shaped channels which I painted the same color as the wall.
I think it turned out well, here's how it looks.
Posting Rules
You may not post new threads
You may not post replies
You may not post attachments
You may not edit your posts
---
HTML code is Off
---