Removing plug wire heat protectors on dodge ram
08-15-11, 09:40 PM
Removing plug wire heat protectors on dodge ram
---
98 Dodge Ram 360.
Cant get my spark plug socket to go to "full depth" around two plugs. The Plug Wire heat protectors on the Ram allow moisture inside and get rust down in the bottom. I have tried scraping, vacuuming, blowing etc to clean out around the plug and cannot get the socket in deep enough to grip the plug. Is the next step taking out the heat protectors? Do they come out by pulling on them? Will spray rust dissolver in and out and tap them and wiggle them.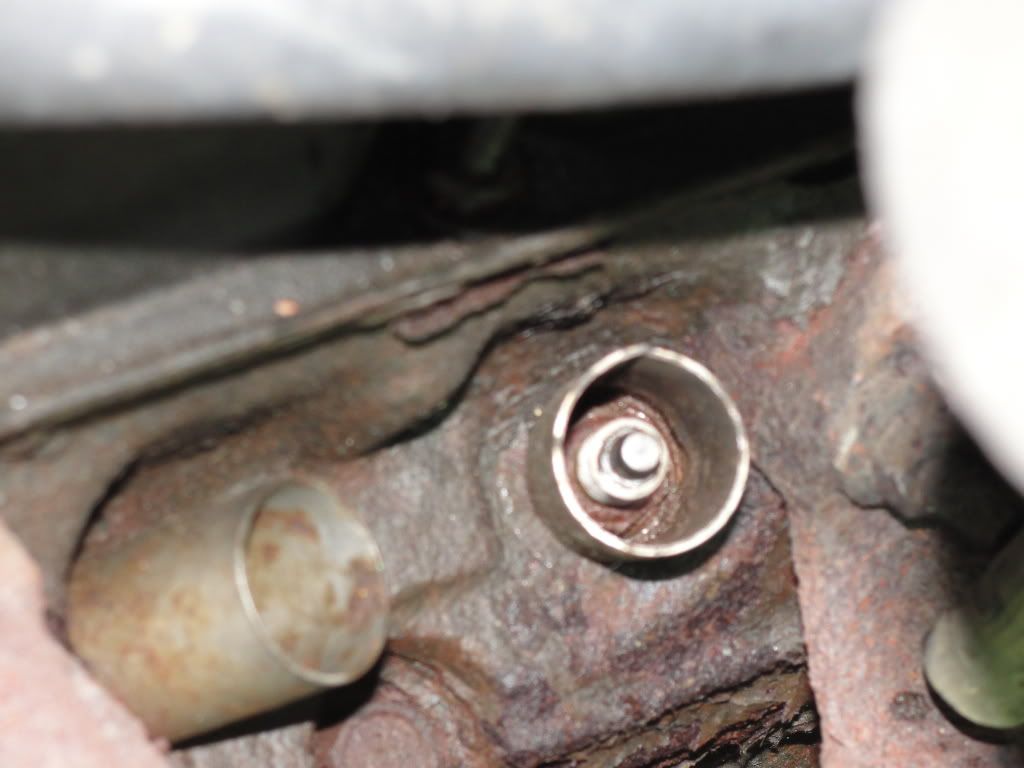 These are so different than on any other vehicle that I have owned.
Any help is much appreciated! Disabled and Tired! Arrrrgh! Doing the Ram Plenum problem and tune up while at it.
Thanks Again
Sponsored Links
08-16-11, 08:45 PM
Figured it out. Went to U Pull It and tried to remove the heat shields on an old Ram...absolutely Not .... They are not coming out.
Back home my son came up with a thinner wall socket than the spark plug socket. Still had to be very careful trying to get it lined up on the plug correctly as you cant see it down inside the heat shield. Started softly with a hammer on the socket and it gradually went on fully ... was then able to remove it.
Posting Rules
You may not post new threads
You may not post replies
You may not post attachments
You may not edit your posts
---
HTML code is Off
---