How to air test new plumbing pipe?
12-10-02, 05:15 AM
How to air test new plumbing pipe?
---
Hello experts:

Finally I am done with the cold and hot water rough-in for our remodeled bathroom. I need some directions and the needed tools on how to air test the new pipe (3/4") to check for leaks. I have an air tank with tire chuck, what other fittings and where to buy it to do the air test? What pressure 50psig?

Thank you for your help

Moe
Sponsored Links
12-10-02, 02:47 PM
This is what the pressure gauge will look like, you need one that has the range up to 100psi.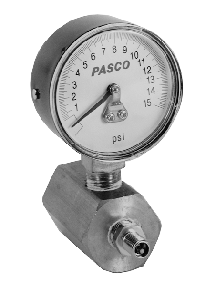 A fifty (50) pound per square inch (344.5 kPa) air pressure may be substituted for the water test. In either method of test, the piping shall withstand the test without leaking for a period of not less than fifteen (15) minutes.
12-10-02, 03:20 PM
Where do you buy it?
---
Thanks for the reply. Where can I buy this gauge?

Moe
12-10-02, 04:05 PM
Check Home Depot, if not there go to a plumbing supply house.
Posting Rules
You may not post new threads
You may not post replies
You may not post attachments
You may not edit your posts
---
HTML code is On
---