Bathroom Sink Leaking-Where S connects into Wall:(
02-27-10, 09:23 PM
Join Date: Feb 2010
Location: USA
Posts: 18
Received 0 Votes on 0 Posts
Bathroom Sink Leaking-Where S connects into Wall:(
---
I will admit. I caused this problem myself. I was brushing my teeth Thursday night when something fell down into the drain in the bathroom sink (the cross from my chain) The only way for me to get it out was to take the S out and take the drain apart.
If I had known it was going to be this much trouble, I would not have gotten it out and said screw it.
I have been trying to get the drain connected back up. I cannot stop it from leaking. It is not leaking from the "top" of the S(the part that goes from the sink down or even the middle of the S-that is leak free. It is just where the "end" of the S connects into the wall/drain pipe where it is leaking.
I should have just called a plumber, but I thought this would be easy enough to fix. The drain was working fine before-no leaks. I thought it would be easy enough just to connect everything back up. I have tried for hours with no success.
Is there anything thing I am missing? I do not think I lost any other parts after taking it apart.
It keeps leaking from the white connector piece that screws onto the end of the metal drain pipe (coming out from the wall) See third picture. It is leaking from the bottom of the white piece..not sure what else I can do
First picture (all of the parts I have to connect it into the wall)
Second picture-the picture of the drain connector that goes into the wall.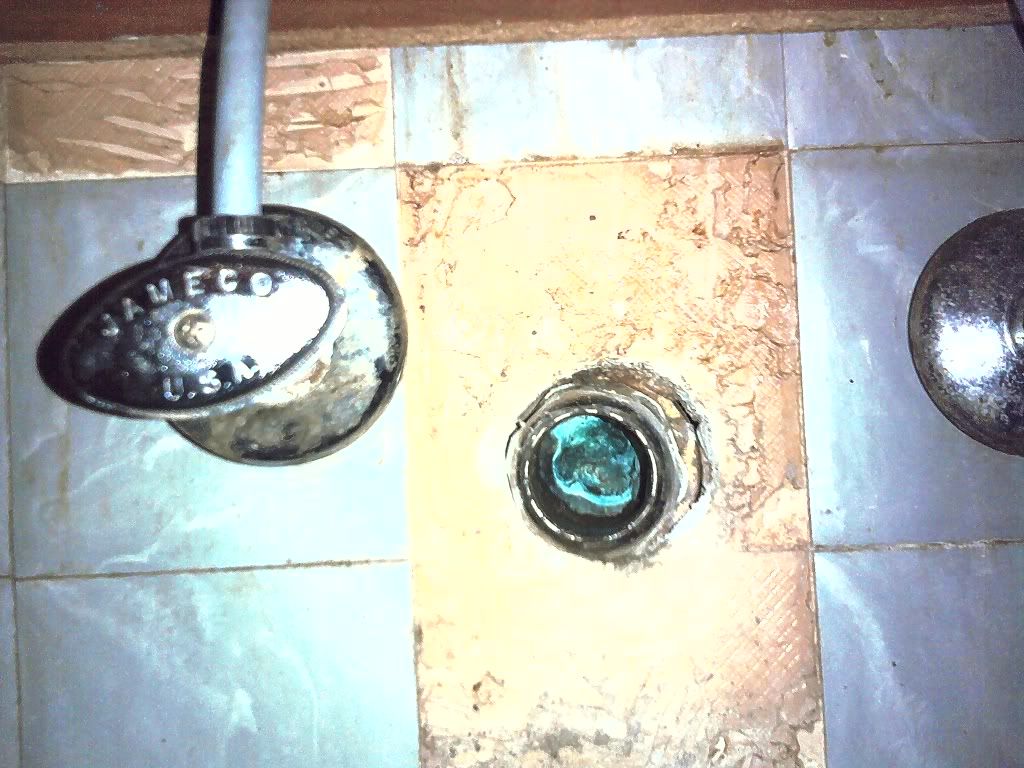 Third picture-just one of the configurations I have tried to get it to stop leaking-I know the black items does not go there-just something I tried. Regardless of what I do.
It appears to be leaking out of the bottom of the connector ring that goes into the wa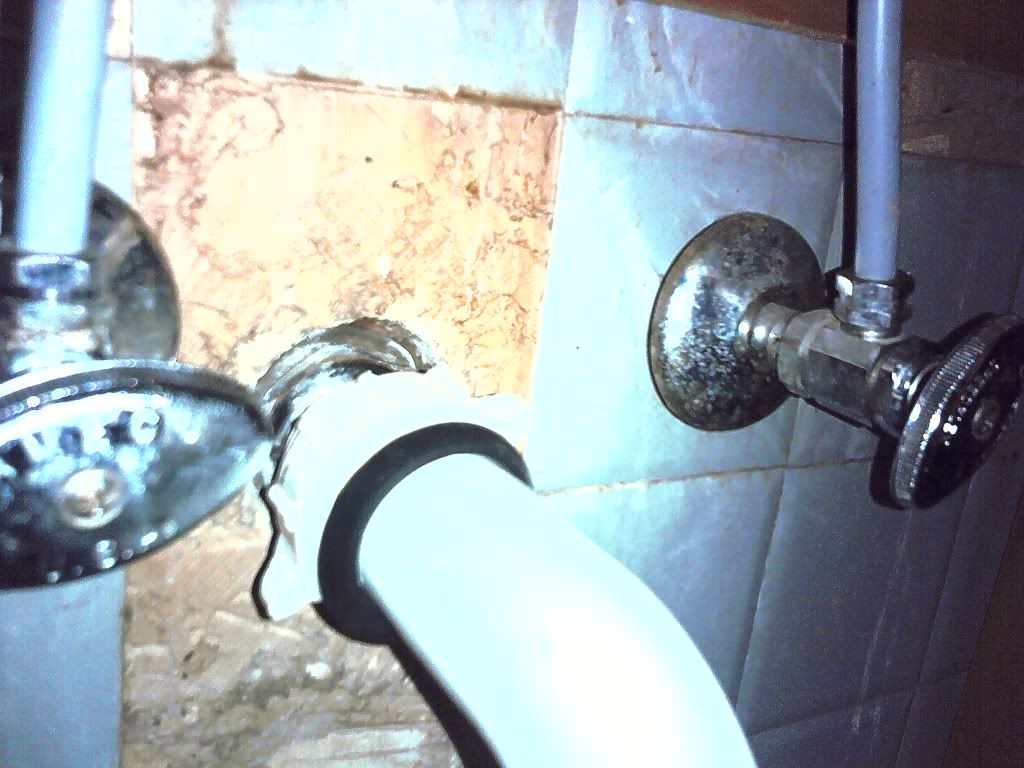 What do I need to do to get this fixed? Am I missing any parts? I am at my wits end. I have wasted too many hours on this project this weekend
Sponsored Links
02-28-10, 01:13 PM
---
You need a washer on the other side of the piece going into the wall, is that black one that you have on the wrong end tapered? is so thats probably the one that should be on the other side of the nut; I can't really tell because your picture is not clear.
Posting Rules
You may not post new threads
You may not post replies
You may not post attachments
You may not edit your posts
---
HTML code is On
---