Toilet Flange / Pipe rough in
07-27-13, 06:05 AM
Toilet Flange / Pipe rough in
---
Hello

I was wondering if someone could help me? I had the plumber install all rough in for a toilet in our basement. The time has come for me to install the flange and get the toilet finished. I cut the pipe that was coming out flush to the finished floor. As you can see from the photo when the flange is put in the pipe it sits crooked.
There isn't that much more i can cut. Did they not install it straight? Is there a way around this?
Thanks for the help
Sponsored Links
07-27-13, 08:03 AM
Join Date: Dec 2010
Location: Galivants Ferry SC USA
Posts: 18,139
Dry fit the toilet.... Does the base of toilet sit flush or does the flange keep it up?
You may need an inside cutter to cut the pipe more if thats the issue, and/or trim the tile so the flange sits lower...
I would not use that flange anyway...Too thick
Oh are you using a inside glue flange? That may be the issue too...Inside flange has ridges that may be hitting the pipe that keep it from going lower. And you make the opening smaller for the waste to go down..
Not sure why the area around the pipe was not left cleared for a hubbed flange...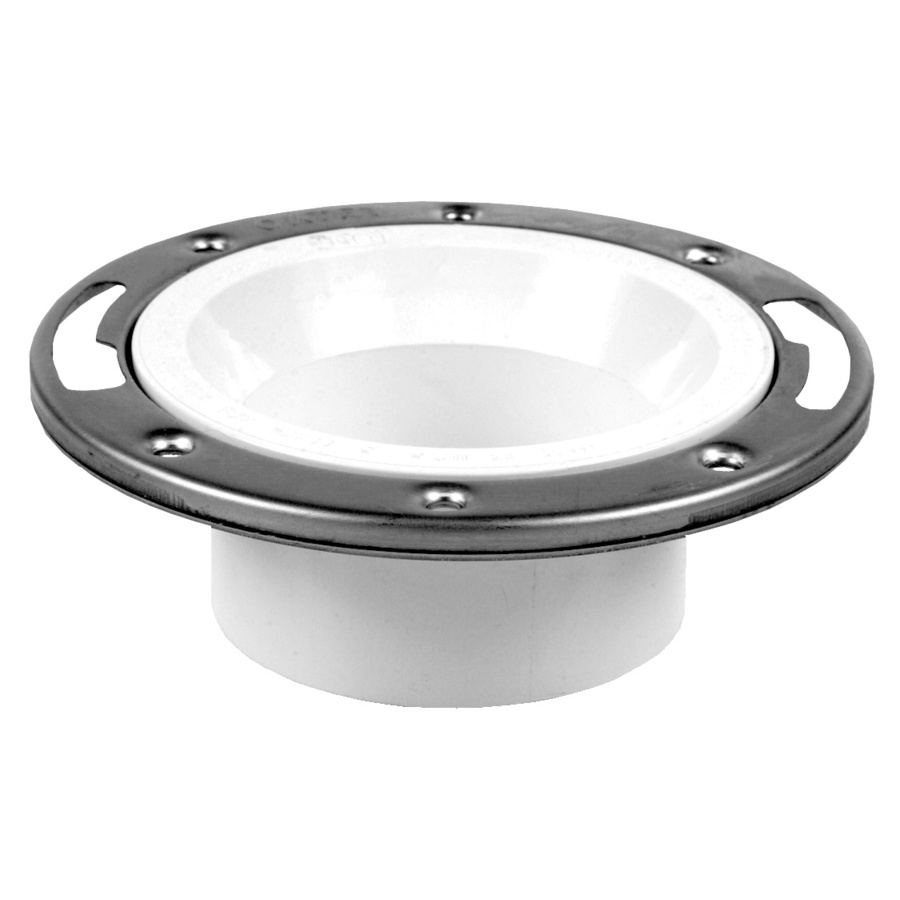 07-27-13, 09:37 AM
Yes I have a inside glue flange. Is that not what I am supposed to use? see picture. Yes the hole will be smaller as I have to fit the flange in the 3" waste pipe.
I thought the finished tile goes around the pipe and the flange sits on top.
Posting Rules
You may not post new threads
You may not post replies
You may not post attachments
You may not edit your posts
---
HTML code is On
---