Thawing Pipes
01-06-14, 10:16 AM
Thawing Pipes
---
Little brother's water froze going to his hot water heater in his mobile home, outside wall of course. Told him to cut a small hole in front of the heater and stick a hair dryer down there.
He went one better, he used a shop vac on the blower side. As long as the vac is in heated space you can blow a LOT of warm air and not burn down your house.
I said to make the hole the same size as a floor register. When you're done stick in the register, two screws and you're done. Easy access if you have to do it again. This is the first time his has froze but it was rather nippy out.
Just a reminder as this has probably been mentioned here before.
Summer is right around the corner!
Sponsored Links
01-06-14, 10:39 AM
Join Date: Dec 2005
Location: USA
Posts: 39,967
Good idea, Baldwin. So many people use direct flame tio thaw out pipes and wind up with an bigger mess. Out here where there is no municipal water, I carry a small hot hair dryer specifically to heat the small signal tube on well switches. It is usually the only one that is left uninsulated.
01-06-14, 04:13 PM
So many people use direct flame to thaw out pipes and wind up with an bigger mess.
You got that right, Larry. Been listening for at least two hours where a guy was thawing pipes upstairs when he started a fire. Numerous fire departments on scene and the battle goes on. Living in the woods they are having problems getting water (chainsaw we were using to cut the ice in the river ran out of gas) with other things freezing it can't be fun.
I just hate to hear this stuff, there can't be much left of the house.
01-07-14, 03:22 AM
Join Date: Dec 2005
Location: USA
Posts: 39,967
Semi related...a guy bought property adjacent to us which, in essence, is the side of a mountain. His proposed homesite plat has stamped on it in big red letters "no emergency services to this site". Terrain is too steep. You can't blame the county. At least he was forewarned.
01-10-14, 06:33 AM
Also like that shop-vac trick.
Some other suggestions
- swimming pool vacuum hose works too.
- the 3' hard plastic extension wand from a vacuum cleaner makes it easy to direct the warm air
- an old clamshell style mop,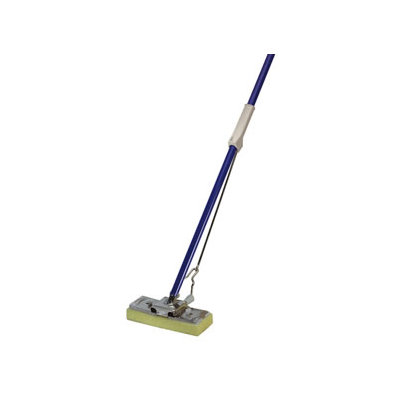 works great for reaching into tight spaces.
Posting Rules
You may not post new threads
You may not post replies
You may not post attachments
You may not edit your posts
---
HTML code is On
---