Struggling to figure out if this is a Vent ELL
01-30-16, 08:22 PM
Join Date: Jan 2009
Location: Ontario, Canada
Posts: 58
Upvotes: 0
Received 0 Upvotes on 0 Posts
Struggling to figure out if this is a Vent ELL
---
Redoing a little section of plumbing, and need to use some 1 1/2" ELL. Home depot stocks these ELL in one brand, standard size, and a really long turn ELL.
Another store local to me sells a different brand of ABS ELL in a long turn, standard and Vent.
The problem is, when I look online for a Vent ELL, it shows what would be sold as a "standard" ELL at home depot.
Here is the picture.
The bottom picture is the standard size EL I got at home depot, and he top is a standard size ELL I got at another store.
My question is, does the bottom look like a Vent ELL and home depot was labeling it incorrectly?
The other store that had the 3 options and specifically stated the ELL Vent, looked like this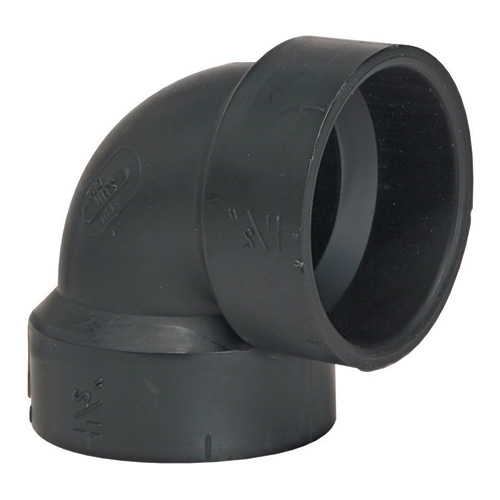 That EL looks really cramped compared to my bottom ELL in the first picture
So my question is, on my original picture is the bottom ELL a standard version and allowed to be used in vertical to horizontal transitions or does it look like a Vent as well and only the top should be used?
01-31-16, 05:50 AM
Join Date: Jan 2011
Location: USA
Posts: 4,459
Is this line your working on going to be strickly for a sewer gas vent with no waste flowing through it?
If so than any of those elbows would work.
The longer sweeps will clog less when handling waste water.