Leaking water meter generator
08-01-16, 06:08 PM
Leaking water meter generator
---
Hello you wonderful diyers! I'm having a problem with my water meter generator... It leaks. It is a 5/8 Sr meter generator by Rockwell international. It is leaking where the pipe from the floor connects to the meter. I'll try and upload a picture from photo bucket at the end of this post if u can figure out how. Anyways I'm in Ontario Canada and was wondering if anyone knows if this is my responsibility of the city's? Also think it's an easy fix? A washer maybe? Thank you for your time. Xoxo.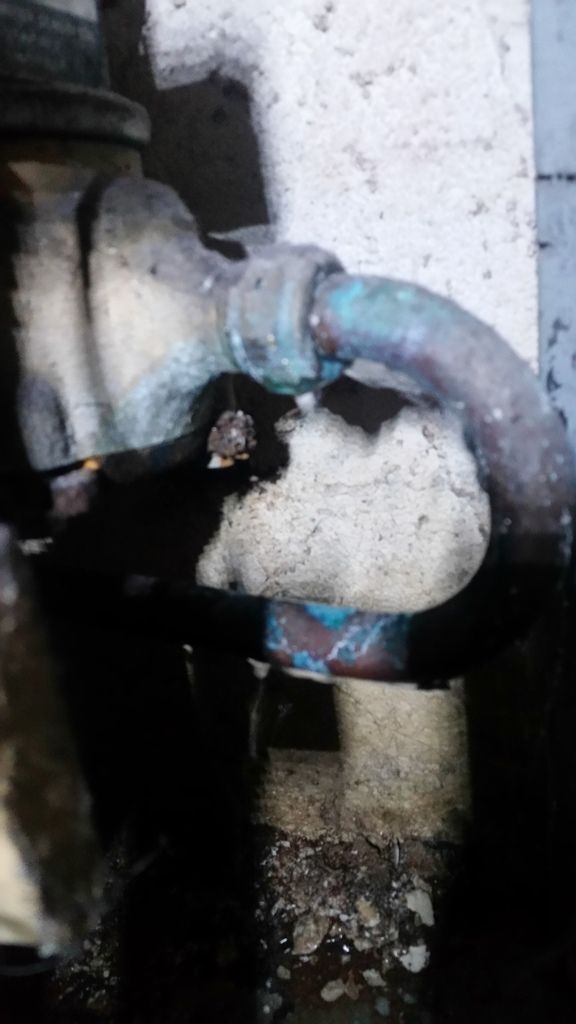 08-01-16, 07:31 PM
Join Date: Mar 2006
Location: Wet side of Washington state.
Posts: 16,321
Yes, it is a leaking rubber washer and yes, it should be the responsibility of the water utility. That stated, you might try using an adjustable wrench on that union nut and see if it can be tightened. Don't use gorilla strength, just a gentle snugging up should do it unless the gasket (rubber washer) is damaged. If that doesn't help (or you don't have a wrench big enough) call the utility.
08-02-16, 03:49 AM
Join Date: Mar 2005
Location: USA - N.E.Tn
Posts: 45,409
Locally if the meter or the supply side of the meter is leaking it's the utilities responsibility. If the leak is at the connection on your side of the meter - it's your responsibility.

btw - welcome to the forums!