P-traps, venting, basement sinks and more!
10-18-19, 06:01 PM
P-traps, venting, basement sinks and more!
---
New to the board so thank you in advance for taking the time to help a stranger with random plumbing and piping questions.
My original plumber who re-piped all new drains in my remodel managed to mis-plan the main drain pipe location height so that I could add laundry and a sink in the finished basement without using a pump. I am now adding a 2inch line in order to do so. The sink height is a little tricky (it will have to be at the 40" counter in line with the laundry) but any creative but proper solutions would be very helpful.
See the attached diagram for what my possible plans are to complete this as well as the photo of the site. Basically my concerns are 1. sink connection to the drain pipe, and 2. height of the laundry p-trap.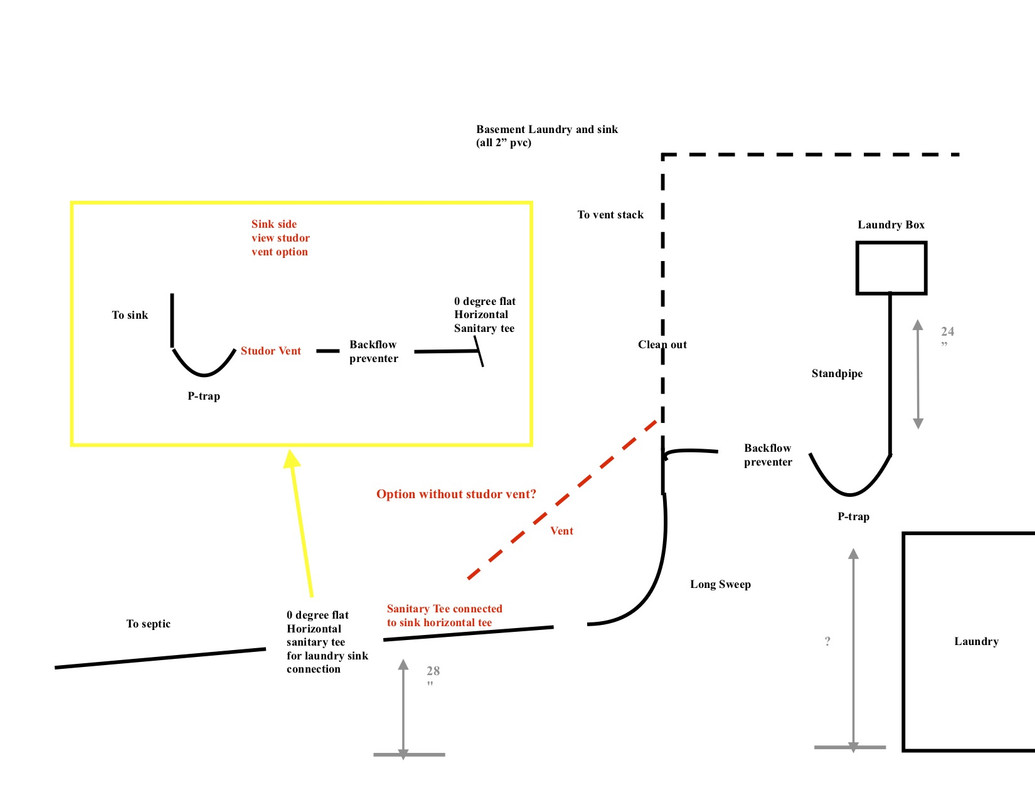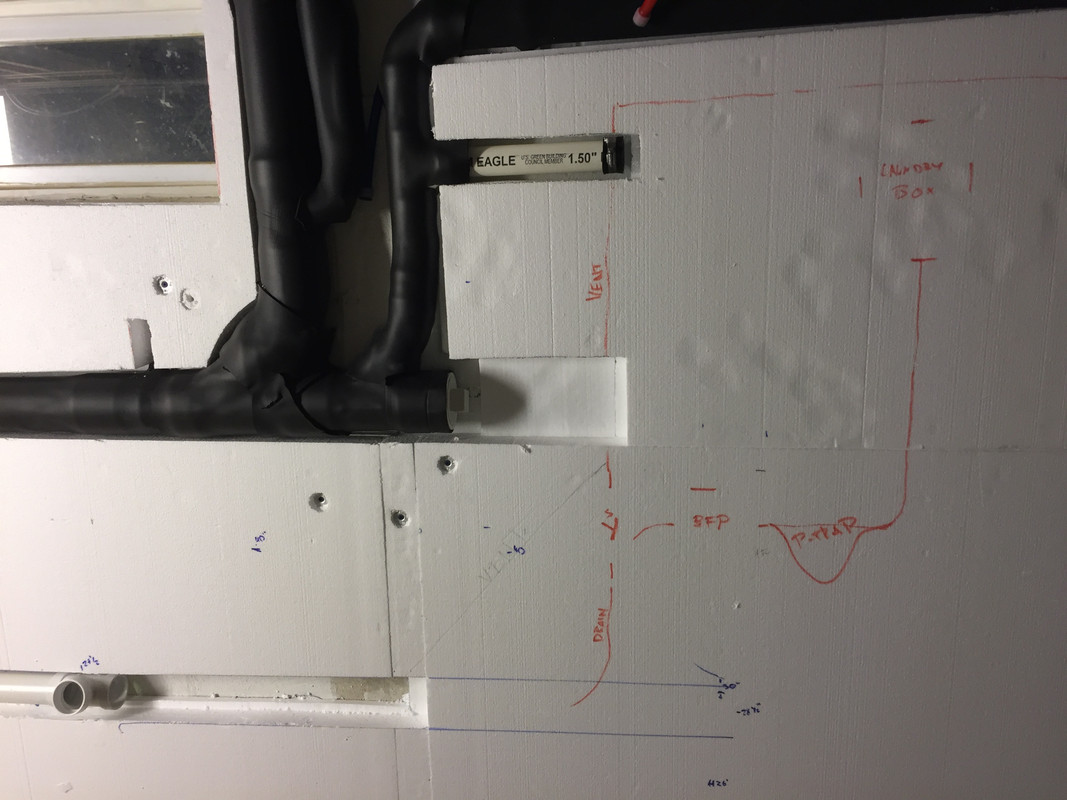 1. Sink, the drain pipe comes to 28" inches off the floor where I'd like to tie in the sink drain. So the finished sink will have to be at 40" which I'll live with. Can I use a sanity tee to connect to the line if it is placed in a 0 degree horizontal position, basically where all hole connections are on the same level? If not any other ideas without having to go up? Secondly, is there a way I can add a vent to the sink line as proposed in the diagram (again without going up off the main line) instead of using a studor?
2. I believe code say the laundry standpipe has to be 18" minimum, my washing machine specs minimum 24" from the floor (max 96") I take that to refer to the height of the standpipe like IRC code. My concern is the height of the p-trap. Is there any standard or requirements or nonos to how high or low the p-trap can be?
Also any issues with the swing back flow preventers placement? Any other mistakes I am making here or constructive tips or thoughts?
Really appreciate your help.