Help Identifying Shower Stems
07-05-20, 06:27 PM
Help Identifying Shower Stems
---
Hello,
Can anyone please tell me what brand and type of stems these are? I would really appreciate it.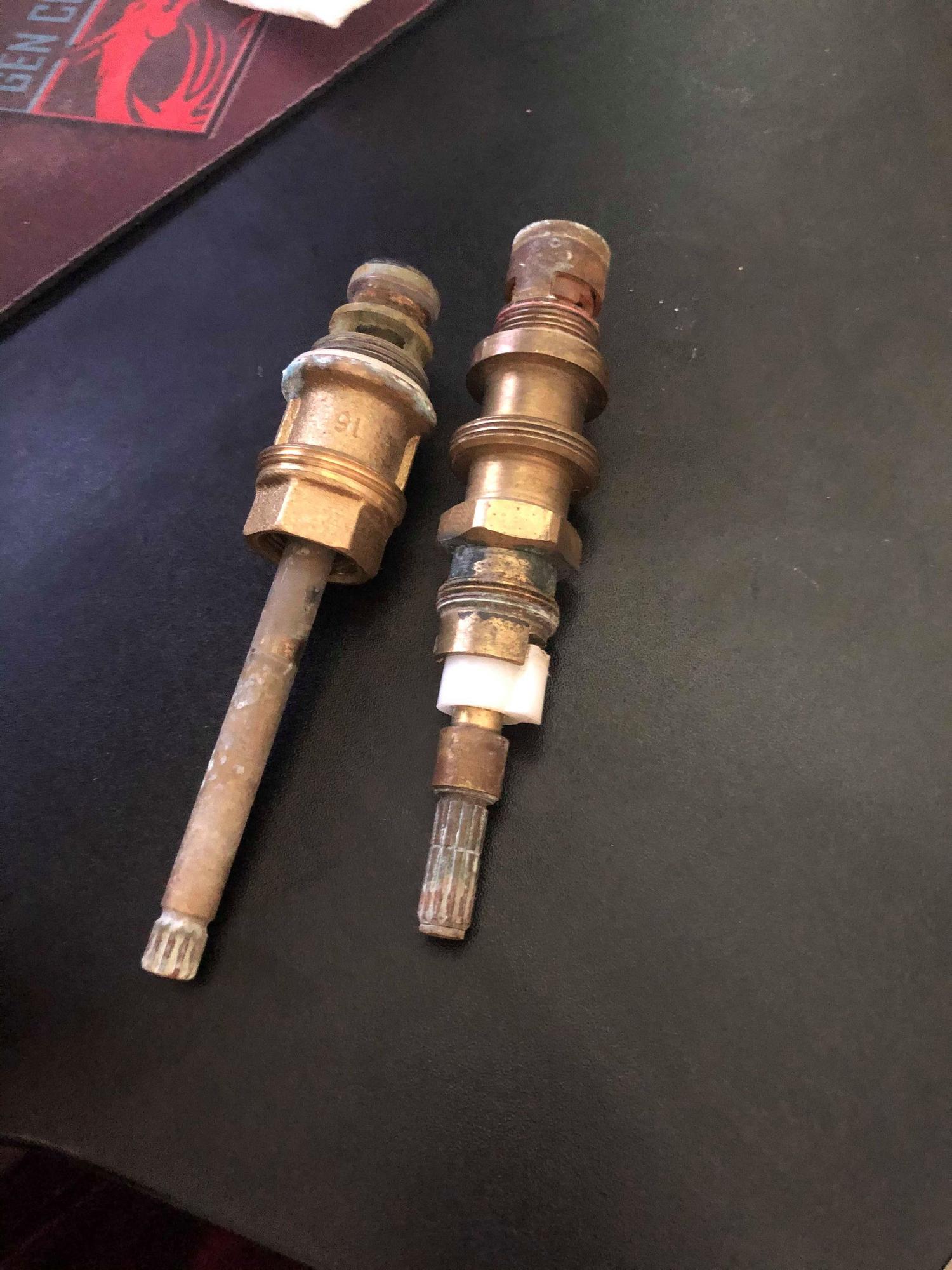 Thanks,
Anthony
Upvote
07-05-20, 08:55 PM
Join Date: Oct 2012
Location: Northern NJ - USA
Posts: 61,398
Welcome to the forums.
Not an easy task. There are hundreds of choices.
What helps is the length of the part, approx age and number of splines where knobs attach.
I left two links below where you can look thru parts.
They match the price-pfister line.
Plumbing supply price-pfister
Faucet parts plus
I believe you can send a picture to faucet parts plus for ID'ing.
Upvote