Wet venting a shower pan & running the vanity drain
08-22-20, 02:57 PM
Wet venting a shower pan & running the vanity drain
---
I am relocating a sink and I am replacing the bath tub with a shower
I am trying to reuse existing piping and reduce breaking the floor to an area around the former tub drain
The other reason why I am doing this is because as you can see the existing tub plumbing is almost out of the ground toward the end and I suspect that was because they could not obtain the slope they needed (they must have connected too high toward the soil stack end. I have no intention of digging that out :-)
The second picture shows you the current piping. To the right in the second picture is where the drain for the old bath tub is and I would like to connect the new lavatory there after running horizontally and slopped properly across the wall (46" +10")
The red lines are an alternate option that involves a little bit more floor breaking
Will this wet vent the shower?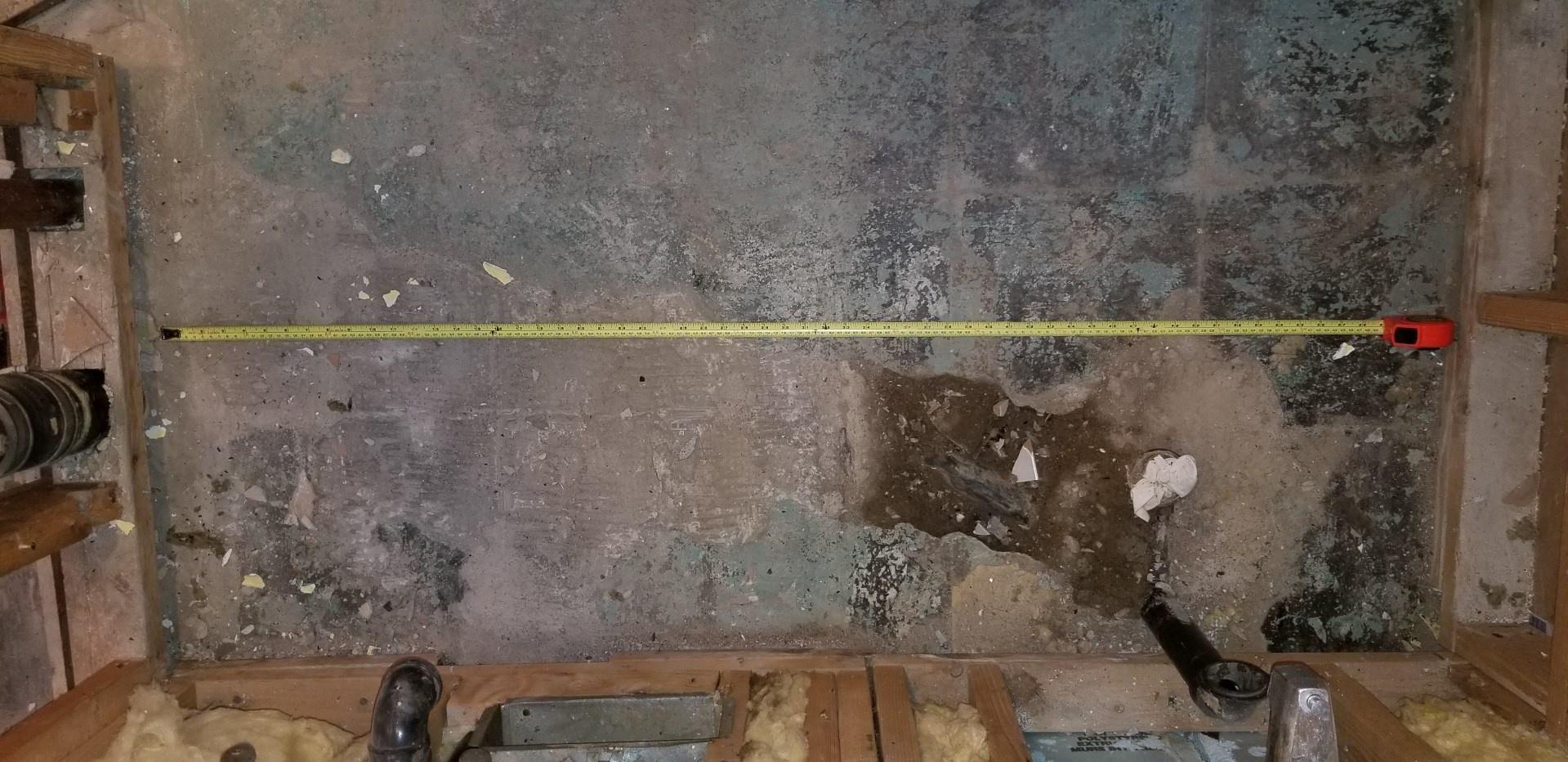 this is the setup I have in mind but with a cabinet that runs all the way to the glass
---
Last edited by MiniMe4DIY; 08-22-20 at

03:26 PM

.
08-24-20, 10:06 AM
Join Date: Sep 2005
Location: USA
Posts: 5,822
I think you can simplify into something like this. It's not the cleanest solution, but will reduce the underground work.
Make sure you have a 2" drain to the shower, since the tub may have been only 1.5".
You'll also have to figure out a good way to get the 1.5" to the sink through the wall as well as the vent without cutting through all the studs. Maybe building out the wall is an option.