Hayward H100DI Above Ground Pool Heater Won't stay lit
05-26-14, 04:20 PM
Hayward H100DI Above Ground Pool Heater Won't stay lit
---
Hey Guys / Gals,

I'm Bob and from Northern NJ. I have a Hayward above ground pool heater that
won't stay lit.

Starts up, blower runs gas valve opens, lites, runs for 10 or so min and the gas rack goes out. Blower keeps running.

I suppose I should throw a meter on the gas valve wiring to see if when she shuts down.... if she is loosing it's voltage signal from the board or it's the gas valve that just won't stay in.

Thought I'd ask to see if there is a common problem that others have ran into.

Thanks much for your time.

Bob
05-27-14, 12:41 AM
Join Date: Oct 2012
Location: Northern NJ - USA
Posts: 61,392
Hi Bob from N. Jersey. Welcome. Pete here from N.Jersey also.
Since it runs for 10 minutes and then shuts down it sounds like an over heat problem. There are two hi temperature safety switches in the low voltage control loop. You'll need to check them with an ohmmeter when the heater shuts down on its own.
A link to your manual.... in case you don't have the manual.
Hayward-pool/pdf/manuals/H-series-H100ID1-ABG1001.pdf
06-09-14, 01:27 PM
Several years back I had the same problem on mine. Took forever to find it as it would not do it with the top of the heater off. Put the top back on and in less than 10 min it would shut the burners down and the fan would stay on. finally traced it to the power connection on the board. The solder connections were cracked all around the pins and when it got hot enough the board would move enough to break the connection and shut the heater down. A good re-solder of the connections and it has been running good since then. The pins on the board where the white molex plug is where the problem was.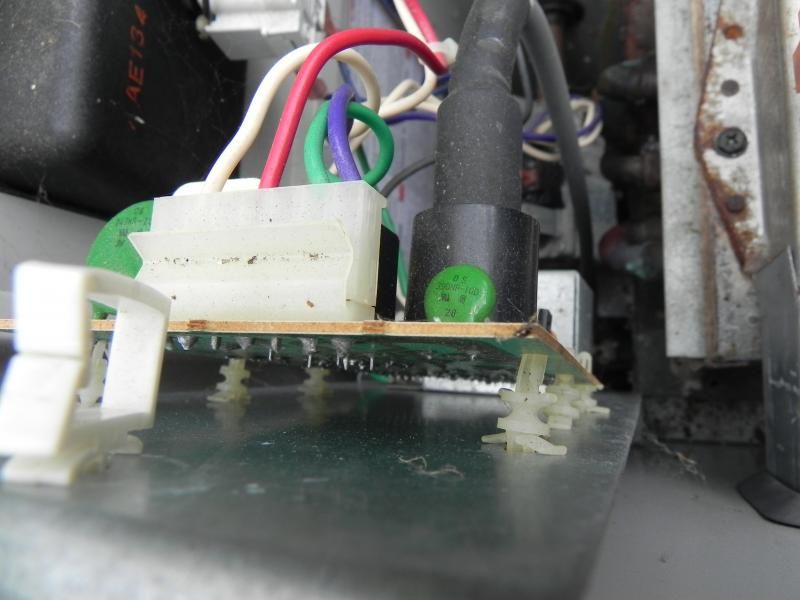 I have fixed about 5 of these with this same problem since I found mine