lockset inner piece(s) reinstallation
07-07-20, 10:26 AM
lockset inner piece(s) reinstallation
---
When removing the interchangeable key core from this Schlage lockset (unsure of the model/series) somehow inadvertently these two additional small components (shown alongside the core in the subsequent photo here) came loose/out as I was removing the core. The little cross piece with the long tang in back and the thin flat copper-looking almost-circular-shaped piece. I haven't encountered this happening before so I'm looking for advice/suggested method I can re-insert these pieces properly back into position so I can re-install the core.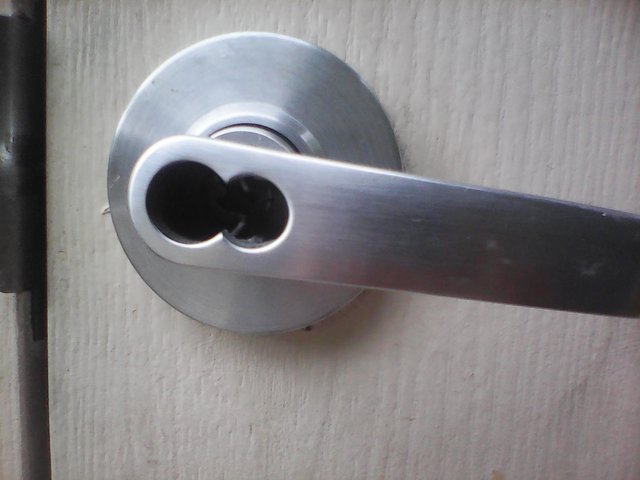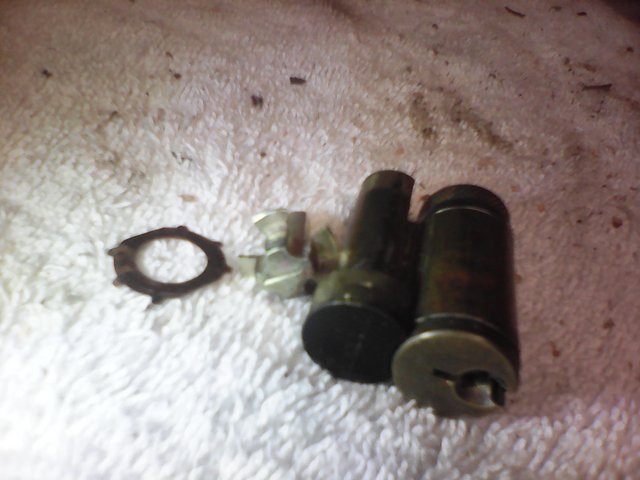 Sponsored Links
07-11-20, 03:16 PM
The metal piece with the "tang" snaps on to the rear of the cylinder.....if it's worn, it may not want to stay in place, but the retainer locking pin on the plug should nest into the groove on the tailpiece. I don't recall if the flat bar is oriented vertically or horizontally, or if it matters, just look into the lock spindle and see how it should be oriented.

The thin flat washer, I don't recognize.....unless it's a shim/spacer between the lever and the chassis, to eliminate too much play.
07-11-20, 08:53 PM
Ok thanks, I'll see what I can do. Kinda worried about that thin flat washer thing, how the heck it's supposed to fit in. I don't really wanna have to take the whole business completely apart I was just hoping I can manage to slip that cross-piece with the tang in how it belongs and then get the core re-inserted as it's supposed to happen. I'll see what happens if I just leave that flat washer thing out but I would guess it's something important.
07-12-20, 02:21 PM
Does the inside diameter of the washer allow it to fit snugly around the beck end of the core? Since you didn't remove the lever, it couldn't have come from there, do you recall it simply falling out when you removed the core?
Posting Rules
You may not post new threads
You may not post replies
You may not post attachments
You may not edit your posts
---
HTML code is Off
---