Suggestions for soffit repair needed
06-25-08, 05:32 AM
Suggestions for soffit repair needed
---
Background: My home is 30 years old and the composite fascia is giving way because the previous owner didn't maintain it. My house is a two story colonial with asbestos shingle siding and the lower front of the house has brick.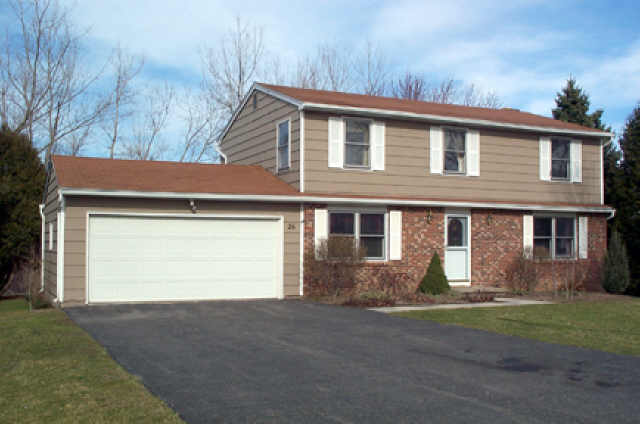 As I'm pulling off the fascia I noticed some of my soffit board is bowing, so I figure why not replace it while I'm at it. The issue comes with the roof strip right above the brick. It looks as though there's barely enough room for the soffit board itself at 3/8", and I'm hoping it's not nailed on the brick side otherwise It's going to be a pain to remove.
1. Should I replace the soffit boards with plywood or vinyl (or suggest another material)? Plywood would be the easiest as I could just pull current stuff out, paint new stuff, and nail it back in. Vinly might prove to be more difficult due to the lack of room above the brick and I'm not sure how I could hang the vinyl edge that's closer to the house.
2. If I replace with plywood, what can I do so it will last 30 years besides the normal prime and paint every face of the board? Would flashing between soffit and brick help?
08-31-08, 04:49 PM
I actually said screw it. We aren't planning on selling the house any time soon, so installing vinyl soffits would have been a pointless upgrade. I just repaired the damaged part of the soffit with some 3/8 plywood and 2x4s. Come to find out a mouse has took up residence in the soffit.