Roof Sagging Help
07-11-08, 07:57 AM
Roof Sagging Help
---
I posted up a picture of my house and someone pointed out that my roof is sagging on the left side (see picture below).
1) Is this a huge issue?
2) What can I do to diagnose the problem?
3) Do I need to fix it?
4) How do I fix it?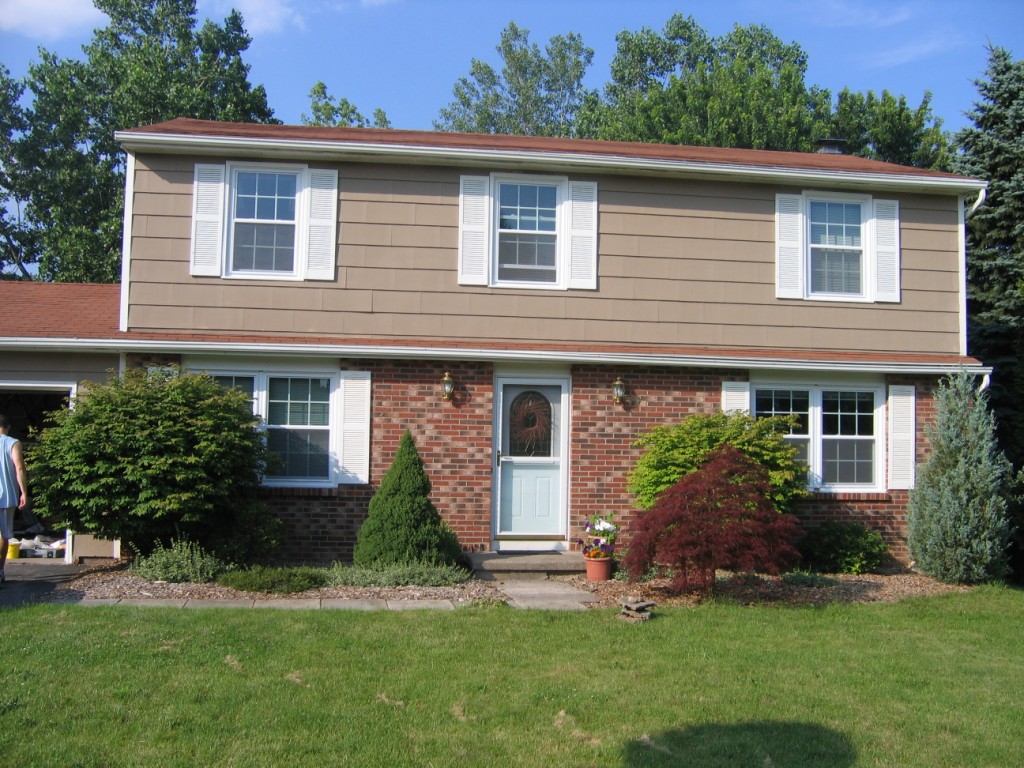 07-12-08, 04:48 AM
Roof
---
You have a nice house. A sagging roof should be corrected. Go into the attic and look for signs of damage to the roof trusses,roof decking, or damage to the supporting exterior wall framing. Something is not right. It could be damage or could be faulty construction. What does the back side of the house look like? Any signs from the exterior of what may be causing this?
07-14-08, 04:50 AM
Thanks for the compliment. The house looks a lot better than it did when we bought it since we replaced the windows, painted the trim, etc.

The sagging was there when the home inspection was done two years ago and the inspector said he didn't see any discoloration in the wood. The only angle where it looks like the roof is sagging is the angle that picture was taken at. From the street the roof looks fine. After walking around the neighborhood a lot of the roofs have undulations in them, so it doesn't look like my roof is the only one. If we get a cool spell weather wise I'll get into the attic and check the trusses to make sure they are still straight. I also might get a roofer to come over and get their opinion.
07-14-08, 05:39 AM
Roof
---
If you live in a termite-prone area, be mindful of the damage termites can do. Damage to the wall framing could let the end of a truss drop down and cause the peak to be lower under that truss. I am not trying to be an alarmist, just trying to help explore possibilities. Good luck with your investigation.
07-18-08, 10:20 AM
The inspector said he saw now signs of termites. I'd take some pictures of the attic if it wasn't so hot up there. Monday it's supposed to drop below 80, so I might get up there and snap some pictures of the area that looks like it's sagging.
07-18-08, 02:13 PM
WHEN THE ROOF IS FRAMED,the beams are laid out so when they are cut the slight curve to the beam will face up(crown),on yours they neglacted this,not an issue that`l cause a problem