Leaking Ridge Vent
07-03-10, 05:03 PM
Join Date: Mar 2006
Location: Florida
Posts: 71
Upvotes: 0
Received 0 Upvotes on 0 Posts
Leaking Ridge Vent
---
I have a ridge vent that is leaking. With a driving rain from a certain direction, water seems to be getting under or thru the ridge vent. I am getting some rot on the edge of the plywood sheathing and the roof joists are wet.
I cannot find a gap or a loose nail or any reasons where water could get in, but it is.

I guess I should pull the ridge vent off to check for the extent of damage and then re-install another one. I think I can match it with one at Home Depot.

My question is should I put down some kind of adhesive or patching material under the edges of the new ridge vent?

I do have some extra shingles from the original roof job ( 14 yrs. old ), so if I have to remove some shingles to replace a piece of plywood, can I make a decent repair in the middle of a shingle run for 2 or 3 rows down from the top of the ridge vent?


Any thoughts would be appreciated.
07-04-10, 04:07 PM
Join Date: Mar 2006
Location: Florida
Posts: 71
Upvotes: 0
Received 0 Upvotes on 0 Posts
---
I guess it is possible that rain is blowing up under the last shingle before the ridge vent. and maybe another spot lower.
Attached are photos ( made my wife crawl up there, to tight a space for me) from each side of the 2x6 that involves the leak. I have presumed that water was coming in at the top and then running down the 2x6 and then spreading out.
It appears that the ridge vent was never installed properly to start with. I thought that about an inch from each side of the peak you were supposed to cut the plywood. I don't know if the photo shows it well, but only one side is cut back from the ridge peak. Maybe it was cut back to far on the one side. 14 yrs and no problems til now.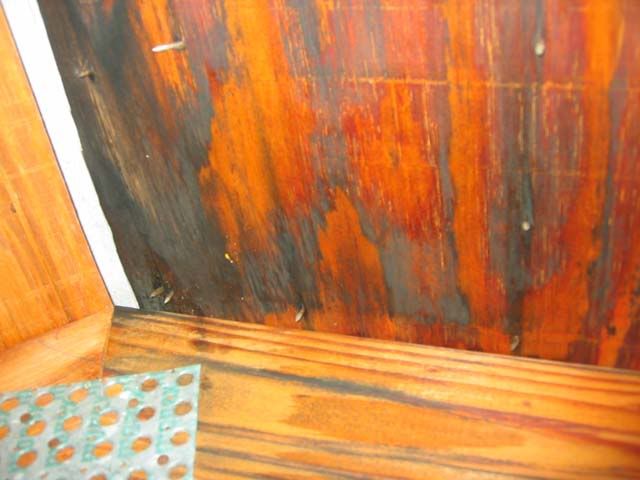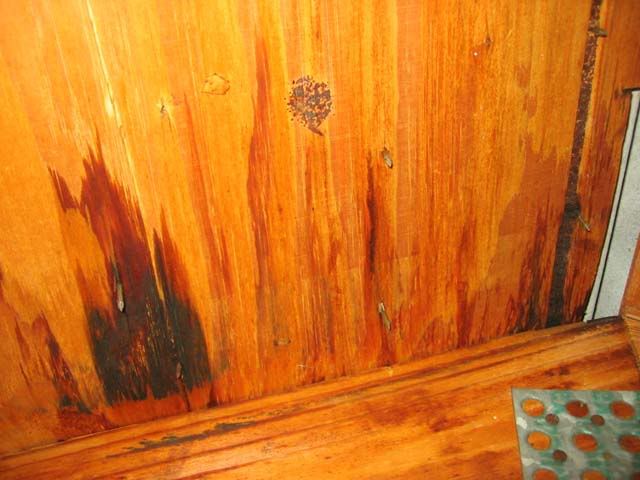 :USAF:
---
Last edited by whatifjohn; 07-04-10 at

04:25 PM

.
07-04-10, 08:27 PM
Join Date: Jul 2008
Location: NY
Posts: 10,265
Upvotes: 0
Received 0 Upvotes on 0 Posts
The ridge vent may need to be reinstalled. I'm not arguing that but you still won't know the entire story until you or your wife looks at the roof from the top.

If it's too high, either pay someone to look or at the very least, stand across the street & look with binoculars. Guys who clean gutters will give you an honest opinion since they usually aren't trying to sell roof jobs.
07-04-10, 10:07 PM
Join Date: Mar 2006
Location: Florida
Posts: 71
Upvotes: 0
Received 0 Upvotes on 0 Posts
I don't understand what it is that you want me to look at from the top of the roof. I have been up there and looked and can see no damage to the shingles, loose nails etc. No visible explanation. Please explain.