What kind of tiled deck waterproofing system is this?
01-22-11, 11:43 AM
Join Date: Jan 2011
Location: USA
Posts: 4
Received 0 Votes on 0 Posts
What kind of tiled deck waterproofing system is this?
---
I have posted earlier about how to best waterproof a tiled terrace that is leaking to the rooms below. The grout is in poor shape and some tiles are cracked.
Well I got bold and looked under the tiles this morning! Can you guys let me know what kind of waterproofing system this is? It seems to be some kind of chalky, grayish material with a thin layer or rubbery coating over it on which the tiles were adhered to. After I scraped some of the grayish, sandy material, there was some thin layer of rubbery material covering some type of board (photo 2). I should probably re-do the whole thing, but I need to patch this back up temporarily and revisit the project in the spring time. Thanks in advance for any input. -Roman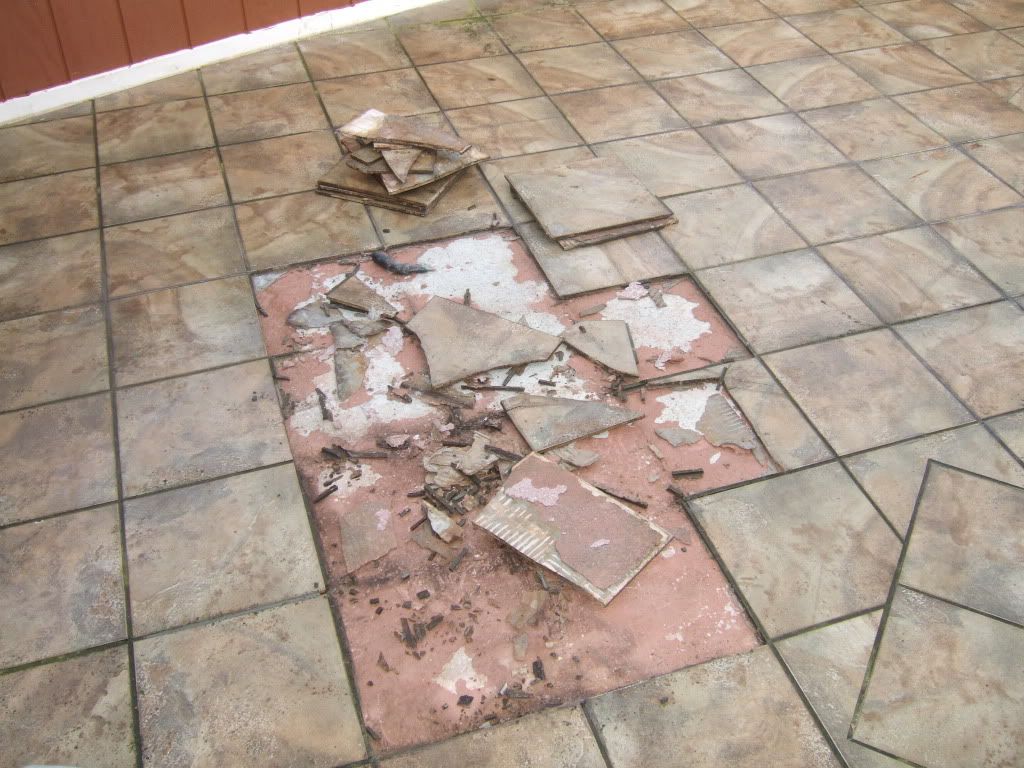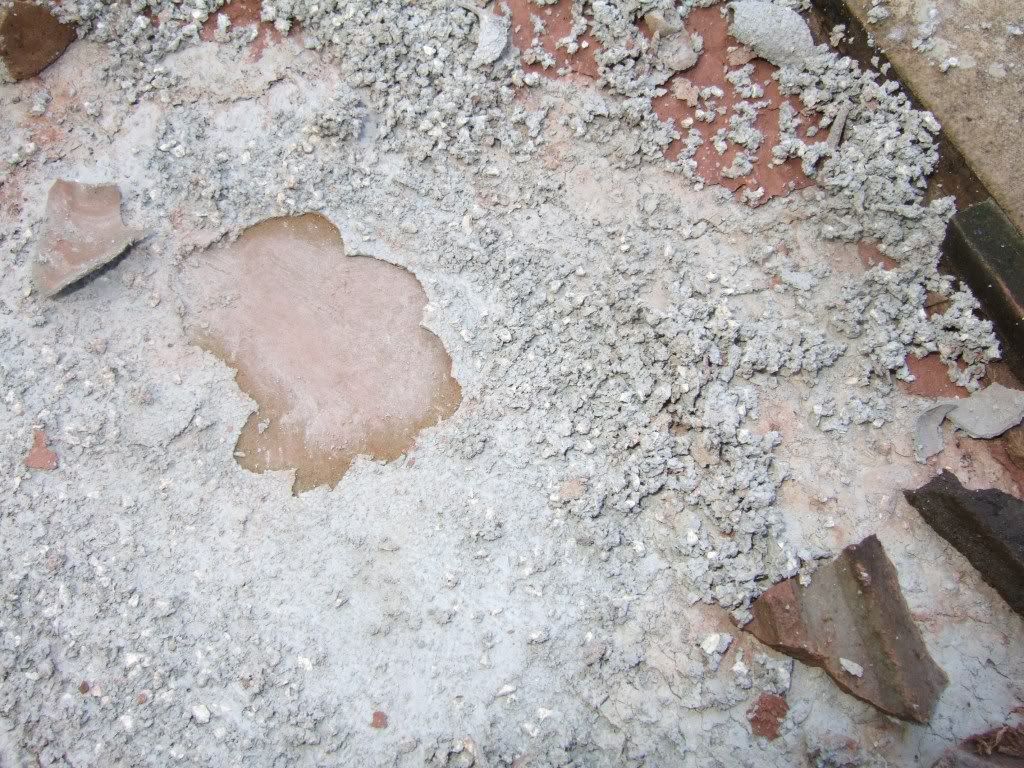 ---
Last edited by Roman34; 01-22-11 at

12:24 PM

.
Sponsored Links
01-22-11, 02:05 PM
Join Date: Jul 2008
Location: NY
Posts: 10,986
Received 0 Votes on 0 Posts
Whatever it is, it doesn't look like it's waterproof at all. You can use some roofing cement/tar for now but I would start from scratch in the spring.
01-23-11, 05:52 AM
Join Date: Nov 2009
Location: Greece
Posts: 103
Received 0 Votes on 0 Posts
If the tiles themselves are waterproof then you might only need to apply a waterproof grout between the tiles to make the surface waterproof.
Maybe you can try just throwing some waterproof cement all over the deck then sweep it with some water and the cement will get stuck between the tiles and in the cracks and then just wipe the tiles after. (I heard that technique from somewhere but I havent tried it) There are also various silicon based and other material based products that you can apply on the grout. I tried this one once:
Durostick - DUROSTICK D-22
But it changes the color of the tiles and it has such a low viscosity that I cant really apply it in all the area I want. Maybe something like this would be ok:
Durostick - DUROSTICK D-16 HYDROSTOP
But this has also a low viscosity.
You can also check some waterproof silicon products with higher viscosity for exterior use.
You might also want to check the water drains on the deck first for good function so no water is pooling there.
---
Last edited by Volnix; 01-23-11 at

06:15 AM

.
01-23-11, 06:53 AM
I see where you have posted this exact same deck on many DIY sites.
That whole deck was a very bad idea in the first place and was designed all wrong.
Even the T-11 is wrong. It should never be installed within 6" min of any roof, deck, stoop or grade. The splash back will cause nonstop rotting at the bottom and take out the bottom plates, insulation and mold will form behind the walls. On the other end of your deck it forms what looks like a dam so water will have a chance to soak into the deck.
By keep adding more layers of "sealer" instead of removing what you have is just sealing in all the rot and black mold your going to find under that subflooring and underlament.
Posting Rules
You may not post new threads
You may not post replies
You may not post attachments
You may not edit your posts
---
HTML code is Off
---