What type of ridge vent would you recommend in my house?
05-13-11, 07:33 AM
What type of ridge vent would you recommend in my house?
---
I will be replacing the rolled cloth type ridge vent on my house that doesn't work very good with one of the new modern style vents. I also need to re shingle the ridge. The garage has nothing to vent but two rectangular holes near the ground to let cool air in. I plan to do the ridge for the garage the same.
Now assuming money is not the major factor here: what vent style would you install to get the best air flow and highest quality to last?
My roof is similar to this (minus the portion in the bottom right corner):
I looked at a few here:
shingle vent II
lowes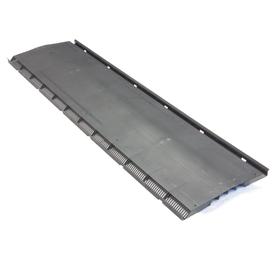 I appreciate the suggestions.
Sponsored Links
05-13-11, 03:08 PM
Join Date: Dec 2005
Location: USA
Posts: 39,967
I like the duraflo weatherpro. The one above it is too flimsy and you can't keep it straight. Since you live in Californya check with local building code authority to make sure you are installing the right one. I'd hate for you to put one up that caused the demise of ladybugs or something like that
06-10-11, 05:43 PM
Shingle Vent II is my preferred ridge vent of choice. I won;t use a ridge vent anymore that doesn't have some form of exterior baffle like the shingle Vent II. Cobra Vent II is also a good choice which is pretty much a rip off of the Shingle Vent II design.
Posting Rules
You may not post new threads
You may not post replies
You may not post attachments
You may not edit your posts
---
HTML code is Off
---