attic ventaltion no soffit or gable vents
12-09-12, 12:59 PM
Join Date: Dec 2012
Location: usa
Posts: 3
Received 0 Votes on 0 Posts
attic ventaltion no soffit or gable vents
---
I hate to beat the ventilation thread to death but have read most of them and nothing is answering my question so here goes. I have a mansard roof that was retrofit over an existing tar and gravel. I had the roof replaced 4 years ago and now am see the shingles starting to curl which tells me I have inadequate venting. Problem is that I have no soffit to install venting, no place for gable vents. I have turtle vents on the ridge-line but nothing down by the eaves. Would it be ok to install turtle vents near the eaves to promote air movement. The original gravel roof has venting but no way to install any soffit venting for the mansard roof. Thank you for your help.
Sponsored Links
12-09-12, 01:20 PM
I'm not familiar with the structure of that style roof, it looks like steep slopes all the way around and flat on top. A picture or reference would help me.
But the basics remain the same. Static venting is powered by temperature and height. Apparently you have plenty of temperature difference between inside and outside, but all of your vents are at the same height. Is that the case?
Here's a work-around when all venting must be at a high elevation. If you had two vents at the top of a hot attic, same height, and you extended one on the inside to the attic floor and insulated it, initially the one open only at the top would have hot air directly below it and the other would have some slightly cooler air. That inevitable difference would initiate the cooler air flowing down through the one that is extended and enabling or pushing the warmer inside air up and out. Whether this applicable for your roof, I would need to think about once I see an example of what you have.
Others may have a more direct solution.
Bud
PS welcome to the forum
---
Last edited by Bud9051; 12-09-12 at

01:21 PM

. Reason: welcome
12-09-12, 01:33 PM
Join Date: Dec 2012
Location: usa
Posts: 3
Received 0 Votes on 0 Posts
I will try to post pictures but it snowed last night so I will wait until it melts. I would say the pitch of the roof is around 4-6/12. With the mansard roof it is pitched then extends down and around the exterior walls if that makes sense.
12-09-12, 02:19 PM
Sounds like a 4-sided gambrel roof. That gives you an upper attic area and a lower side attic of sorts, very small.
Here are some products that may help:
GAF | Cobra FasciaFlow Vent - Attic Intake Vent
Is there an air gap for ventilation from the lower area up the steep slope the the upper attic area, traditional venting approach?
Now, on a different note, I see you are in cold country. How is it you are suffering shingle problems when homes in the deep south can fill their rafters full of spray foam with no venting at all? There have been studies that show only a few degrees of temperature rise of lack of venting, and a southern roof should be hotter than your location. But I agree, if not heat, then what?? Search "hot roof" for reading and I can locate the study if needed.
Is the upper portion living space or an attic with the old roof as a floor?
Still reading.
Bud
12-24-12, 02:05 PM
Join Date: Dec 2012
Location: usa
Posts: 3
Received 0 Votes on 0 Posts
Sorry for the delay for more info on my problem the sun came out and the snow melted so now I can post some pictures.
Vents on ridgeline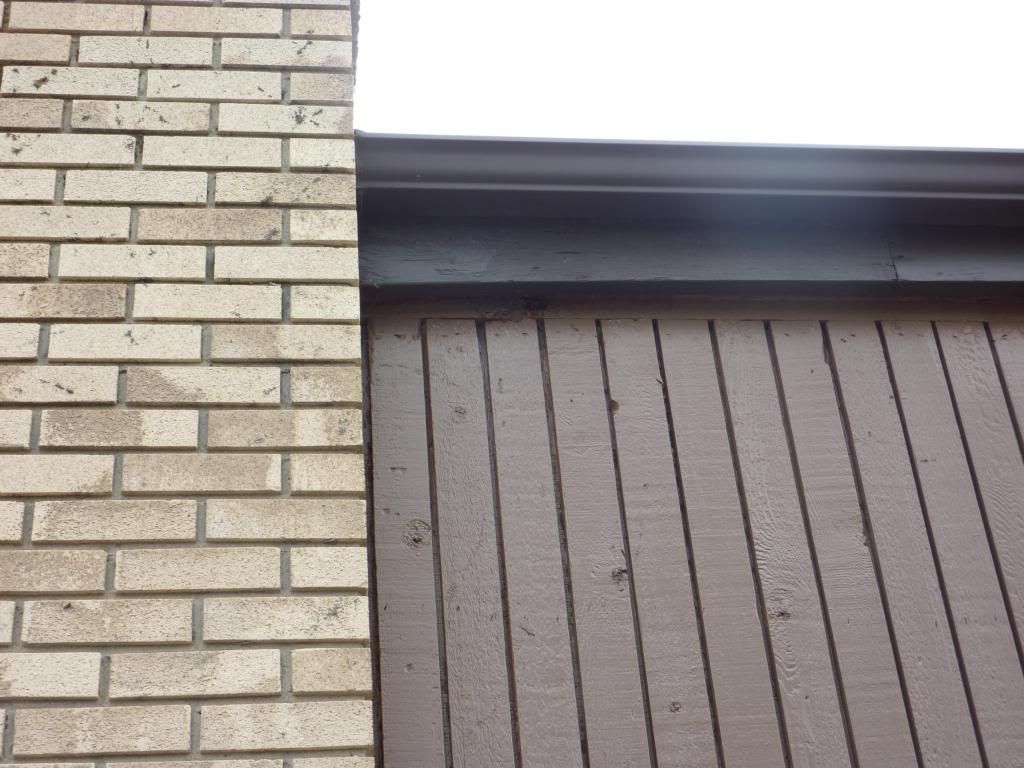 Soffit venting for old tar and gravel roof.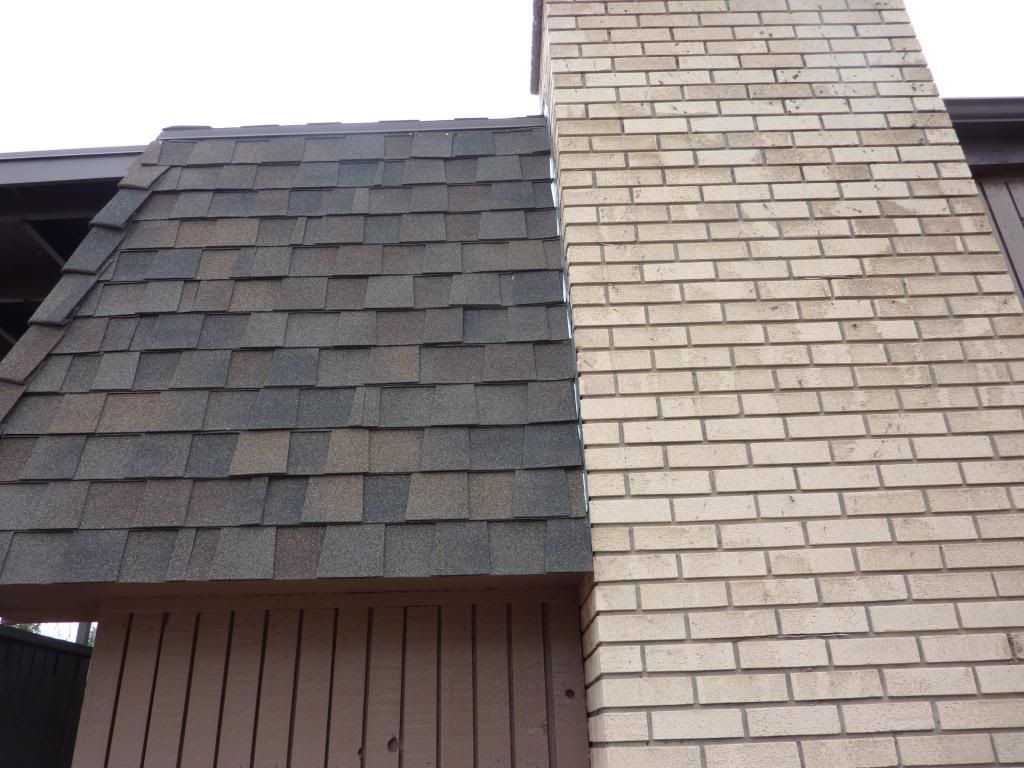 Mansard roof that covers soffit vents for gravel roof so there is no way to install any venting for the roof addition.
What would be the best way to vent this area. As for being in cold climate it gets hot here 100+ with very dry air. Thanks for your help
12-24-12, 03:21 PM
I hate to ask for more pictures
, but I'm just not familiar with how that style building is put together. How large are the attic spaces and where are they? Maybe a picture from farther back will help me?
Here's another link on interesting options.
SmartVent Midroof Application - Do you have a ventialtion question? Call 1-800-622-4455
Xmas time so responses may be slow, but let's see if others have any ideas.
Bud
PS, merry Xmas
Posting Rules
You may not post new threads
You may not post replies
You may not post attachments
You may not edit your posts
---
HTML code is Off
---