Is it possible to attach a gutter to a roof that has no fascia?
04-16-14, 11:35 AM
Is it possible to attach a gutter to a roof that has no fascia?
---
There is this house I am not sure how the soffit was constructed, where normally you would have fascia wood boards behind the drip edge, it is a rounded bottom. Hard to explain but here are some pictures.
How would you install a gutter along the front side of this roof?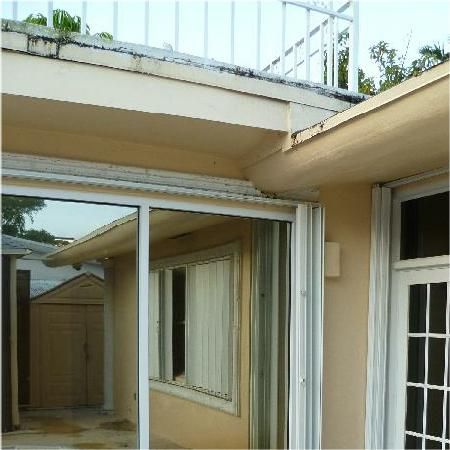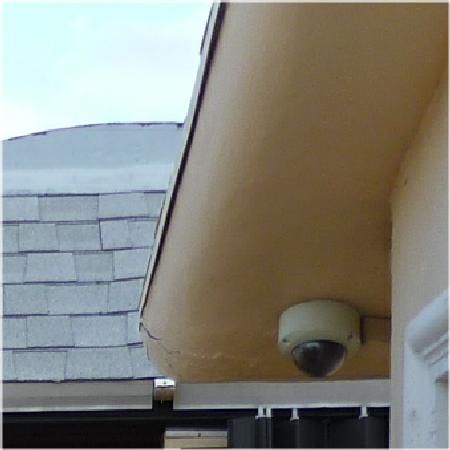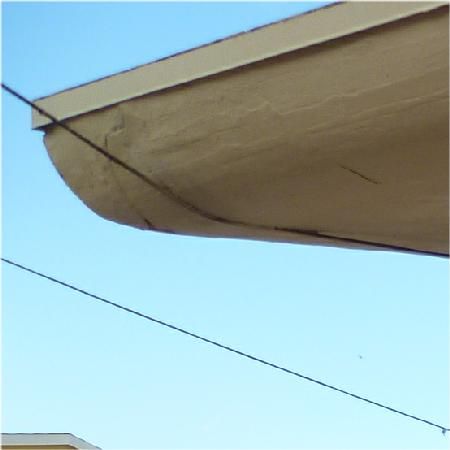 Sponsored Links
04-16-14, 06:25 PM
There are many types of gutter systems that don't necessarly need to be hung on the sofit. Do A Google search (images).
You could go with the type of gutter that is a vertical riser (if forget the name of this type (line pole gutters??)) near the edge of the roof slanting towards one end. It will direct the major runoff of the large roof area without the traditional gutter hanging off the soffit.
Something like this.
04-17-14, 09:41 AM
Pilot Dane I am not sure what my strategy would be.

One thought would be to remove the end row of shingles and attach a longer sloping drip edge. But still I can't think of a way to mount a gutter.
04-17-14, 09:45 AM
Norm201, interesting. This is more like a dam. I have what some called a dutch gutter in one of my houses, which is an integrated gutter system within the roof structure. In such a gutter the framing was done to provide a sloped channel from one end to the other.

In this illustration above, I am guessing the dam is mounted such that one side is further up the roof compared to the other side to provide a slope? Otherwise I see water retention inside that notch.
Posting Rules
You may not post new threads
You may not post replies
You may not post attachments
You may not edit your posts
---
HTML code is Off
---