Chimney cap
06-01-15, 05:05 AM
Join Date: Aug 2014
Location: USA
Posts: 77
Upvotes: 0
Received 0 Upvotes on 0 Posts
Chimney cap
---
Hello all,
Bought a house recently with a chimney for venting for a gas boiler in the basement. Chimney doesn't have a cap on it and I would like to put one on to prevent rainwater from coming down and degrading the bricks inside the chimney. As you can see from the photo, the chimney from the neighboring house is immediately next to mine, so i can't use a chimney cap that attaches on the outside perimeter. Outside perimeter is 22"x20", so would need a really large cap either way.
Inside opening is about 12"x10". Are there any chimney caps that can be mounted to the top of the chimney instead of around the perimeter? Tried looking around but hard to tell from what I've seen online.
I also came across this:
https://www.google.com/shopping/prod...PIflsASirIHADg
Something like this would work too, but want to have a solid cap on top instead of the mesh. Thank you in advance!
06-01-15, 06:23 AM
Join Date: Jul 2008
Location: NY
Posts: 10,265
Upvotes: 0
Received 0 Upvotes on 0 Posts
Houston Chimney Caps Archives - Chimney Wildlife Tech | Chimney Wildlife Tech
Look at the second & third pics on that site. There is a phone number in case you want to call.
I searched google images for "spark arrestors chimney". Repeat the search for more ideas. In the incinerator days in NYC, chimney caps on incinerator stacks were called spark arrestors. They would stop flaming pieces of paper from flying out of the stack & possibly causing a fire. Eventually, code required what was called a scrubber. That would send a fine spray of water, over what was being burnt. After that, incinerators in apartment buildings became illegal. They were replaced with compactors. When you threw the garbage down the chute, it went straight to a compactor.
06-01-15, 06:55 AM
Join Date: Aug 2014
Location: USA
Posts: 77
Upvotes: 0
Received 0 Upvotes on 0 Posts
Thanks I'll take a look. I'm not sure if the caps on the site you posted would work. They seem to fit around the perimeter of the chimney. My chimney is right next to the neighboring chimney, so I don't have the perimeter open on one side. That's why I would prefer one I can just screw down to the top of the chimney.

On another point, the neighboring cover doesn't seem completely legit, although I don't have much experience with chimney caps. Looks like they may have just filled in holes on the top of a louver to create a solid top for the cover.
06-01-15, 07:13 AM
Join Date: Aug 2014
Location: USA
Posts: 77
Upvotes: 0
Received 0 Upvotes on 0 Posts
What about mounting to the top surface around the perimeter of the inner stack opening? Instead of a cap that has side mounting screws, do they make caps that have flanges on the bottom for securing to the top surface of the chimney? I could just use tapcon screws to mount. What do you think?
06-01-15, 02:27 PM
Before you get too far along with the cap project, I suggest you take a closer look at the condition of the chimney itself. Some of what appear to be standard bricks, completely mortared over, are loose and delaminating. All of the loose ones should be remortared in place to keep the chimney fully functional.
06-02-15, 09:21 AM
In the link Pulpo provided there are pictures of a very nice looking cap. My question is--is it really functional? The roof of the cap looks so close to the base I question whether it would interfere with maintaining a good draft? I've never seen one that low.
If THAT is right, then mine must be wrong?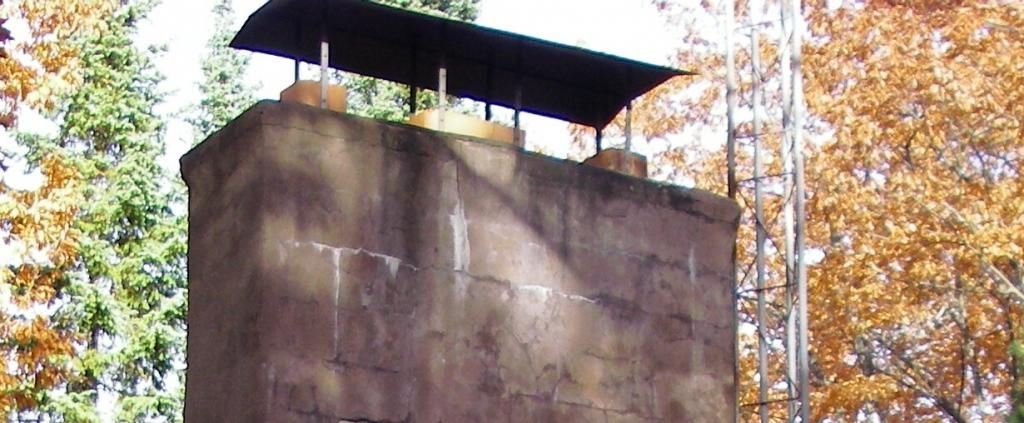 06-02-15, 12:04 PM
Join Date: Jul 2008
Location: NY
Posts: 10,265
Upvotes: 0
Received 0 Upvotes on 0 Posts
06-03-15, 06:32 AM
I realize there are an infinite number of choices but I like the look & just would like to know if it's a good design or will it cause problems with a fireplace. I'm on a lake where it's pretty windy so it may be of more concern to me than most people.

What makes a good cap? I've seen some wild ones on old homes shaped like gargoyles, steeples, etc and wonder if they're more for looks than function.
06-08-15, 09:00 AM
Join Date: Aug 2014
Location: USA
Posts: 77
Upvotes: 0
Received 0 Upvotes on 0 Posts
I ended up going with something like this:
http://www.homedepot.com/catalog/pro...bd68c7_300.jpg
Checked the bricks inside to make sure nothing loose. All seemed structurally stable. Secured it with tapcon screws and L-brackets, and used construction adhesive over them to help the mounting just in case. Thanks again for all the help.