Roof drain basin slope correction
02-10-16, 06:09 AM
Roof drain basin slope correction
---
I have what some called a "dutch gutter", "super gutter" or "structural gutter" system on my roof.
Basically due to the house configuration, the low point of the roof edge is framed into a gutter, and an aluminum screen enclosure over an interior courtyard is attached.
This is a picture of the gutter. So there are gutter along the edges of the interior side of the courtyard.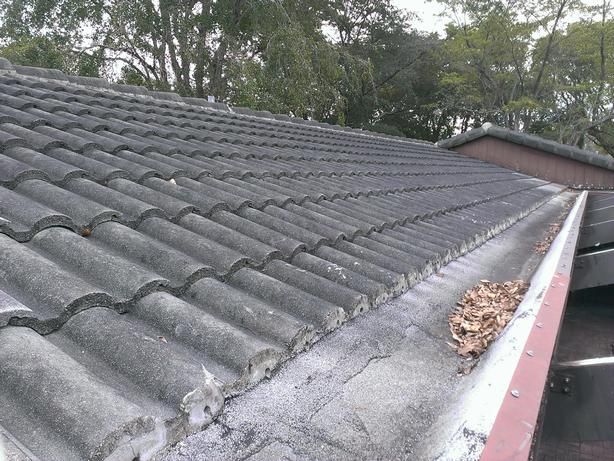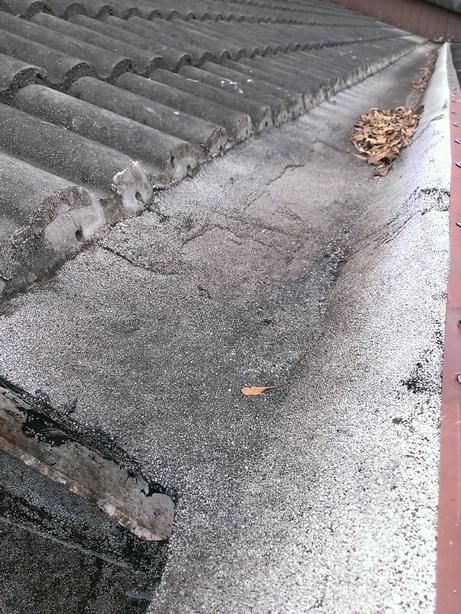 These gutters slopes to two roof drains or catch basins, connected to pipes below and they run into the deck, below the foundation slab and drains into my yard on the other side of the house.
These rood drain basins were installed in 2012 and I have noticed recently they are not quite sloped right.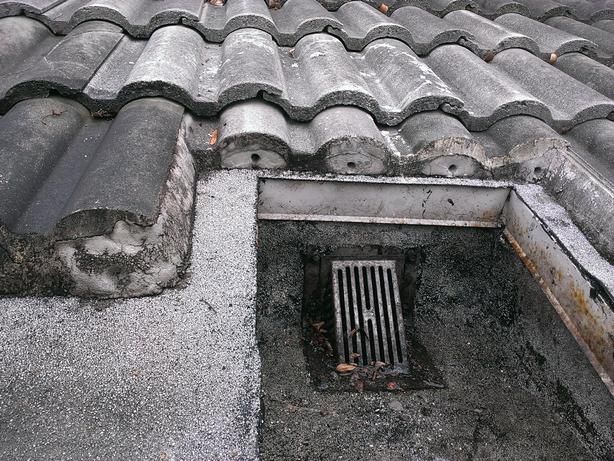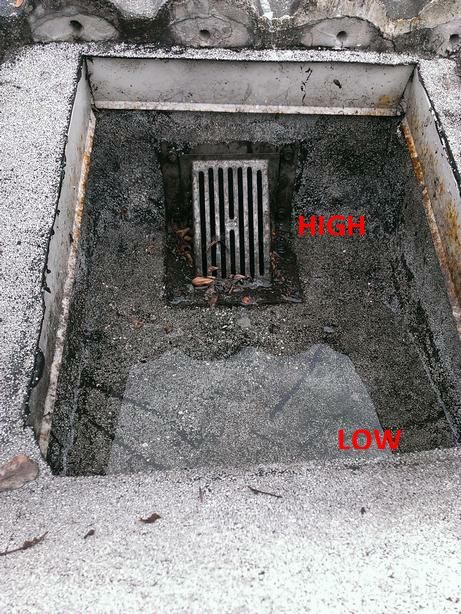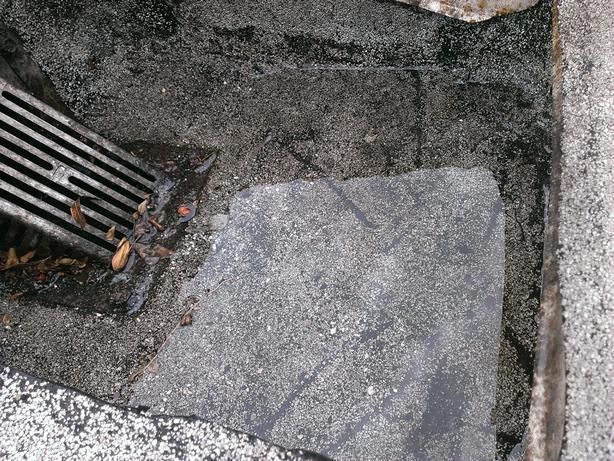 In other words, the basin is shaped like a kitchen sink. One side of it is the grate for the roof drain. That side is actually higher by a little so water would pond and stay on the other side. I have noticed the wood box framing below is wet and slightly "moshy".
Is there a way to correct the slope up top with something to build up the low side?
Or do I need to tear the whole thing up and redo it?
The roofer who did this if I remember had put in a lead or galvanized sheet metal flashing under over the wood box before he applied all this asphalt stuff. If it's leaking below then the pan is leaking?
Sponsored Links
02-10-16, 06:55 AM
Join Date: Jul 2008
Location: NY
Posts: 10,986
Received 0 Votes on 0 Posts
Are the catch basins, in the overhang? Can we see a wide angled pic from underneath?
02-10-16, 08:01 AM
Not a roofing guy, but if you were sure the pan was solid and not leaking I think you could correct the slope problem with some tapered foam and rubber membrane. But since it sounds like the pan may be leaking I think it would be best to remove it all, correct any rotted framing, and install a new pan with proper slope. Standing water on a roof surface is never a good thing.
02-11-16, 06:58 PM
Join Date: Jul 2008
Location: NY
Posts: 10,986
Received 0 Votes on 0 Posts
Can the drain in the catch basin be moved to the low side or a second drain be added?
02-11-16, 08:57 PM
My guess is that there is a reason they sloped it that way, with the drain being on the high side of the pan. Just like you have leaves and garbage collecting in the lowest part of your gutters... if that would happen in the drain basin, your drain / grate would quickly become plugged with trash. Having the grate higher probably serves a reason, counter intuitive as it may be.

IMO, call a roofer who can waterproof your catch basins... probably one who specializes in epdm.
Posting Rules
You may not post new threads
You may not post replies
You may not post attachments
You may not edit your posts
---
HTML code is Off
---