What Kind of Roof Flashing Is Required Here?
09-01-19, 08:35 PM
What Kind of Roof Flashing Is Required Here?
---
I have a flat roof that meets up with the rest of the home's slanted roof with a drop of about 6 inches between them. There seems to be an improper installation of flashing right at this area. It is actually a source of a leak that occurs during heavier rains. At least that's what I believe, but I won't know until this is fixed and tested.
So I'm thinking that all I need is a piece of 6 inch flashing shaped like an L with 3 inches of it going up and under the flashing piece that comes down from the shingles and sitting on top of the flat roof's shingle roll stuff. Should the flashing be installed with nails or some sort of sealant? What do you think? Also, what kind of flashing is this called? I couldn't find a match for this type of roof situation.
Here's a photo of the whole mess.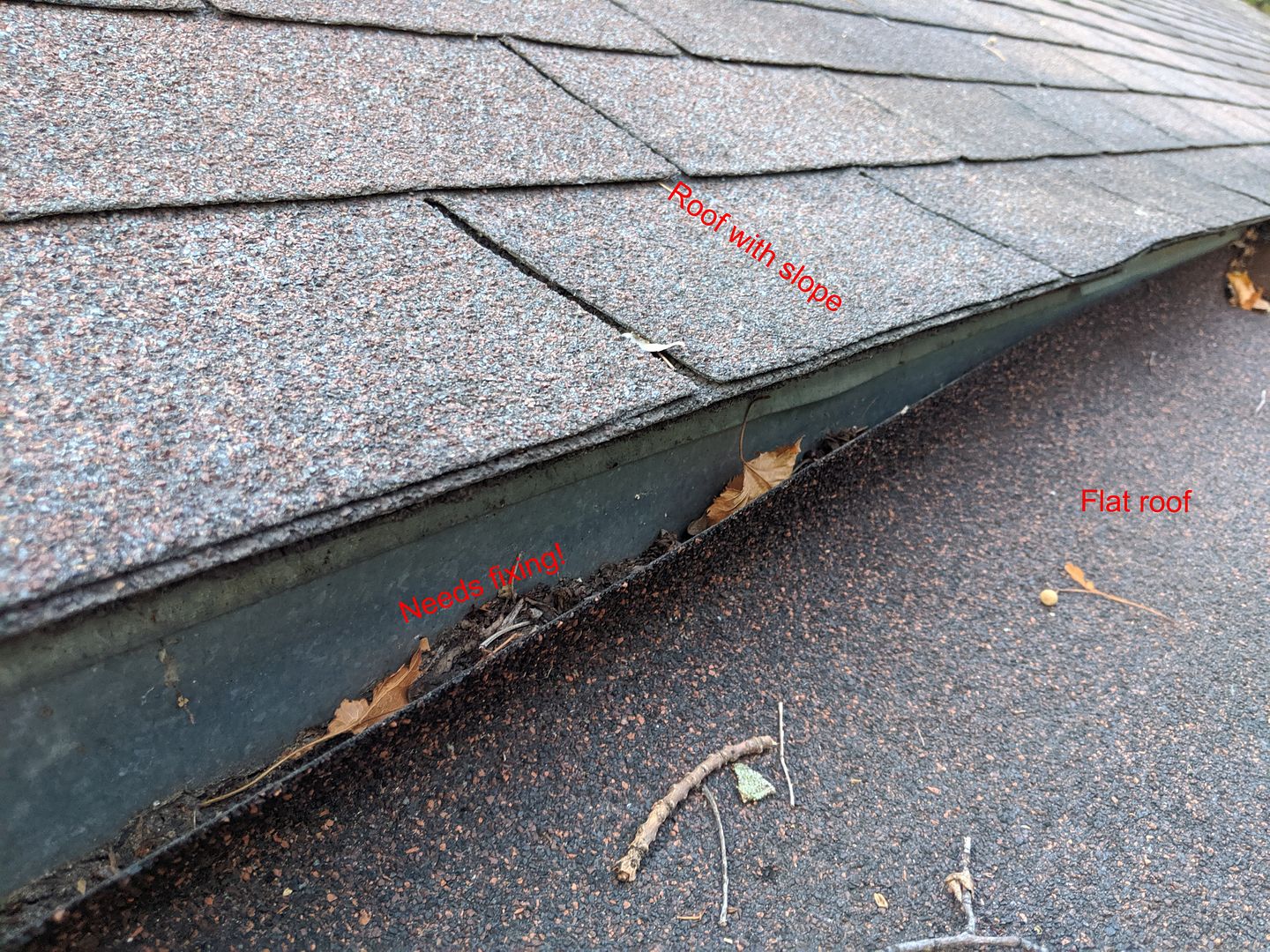 This photo shows that the shingle roll has a rip in at least one spot.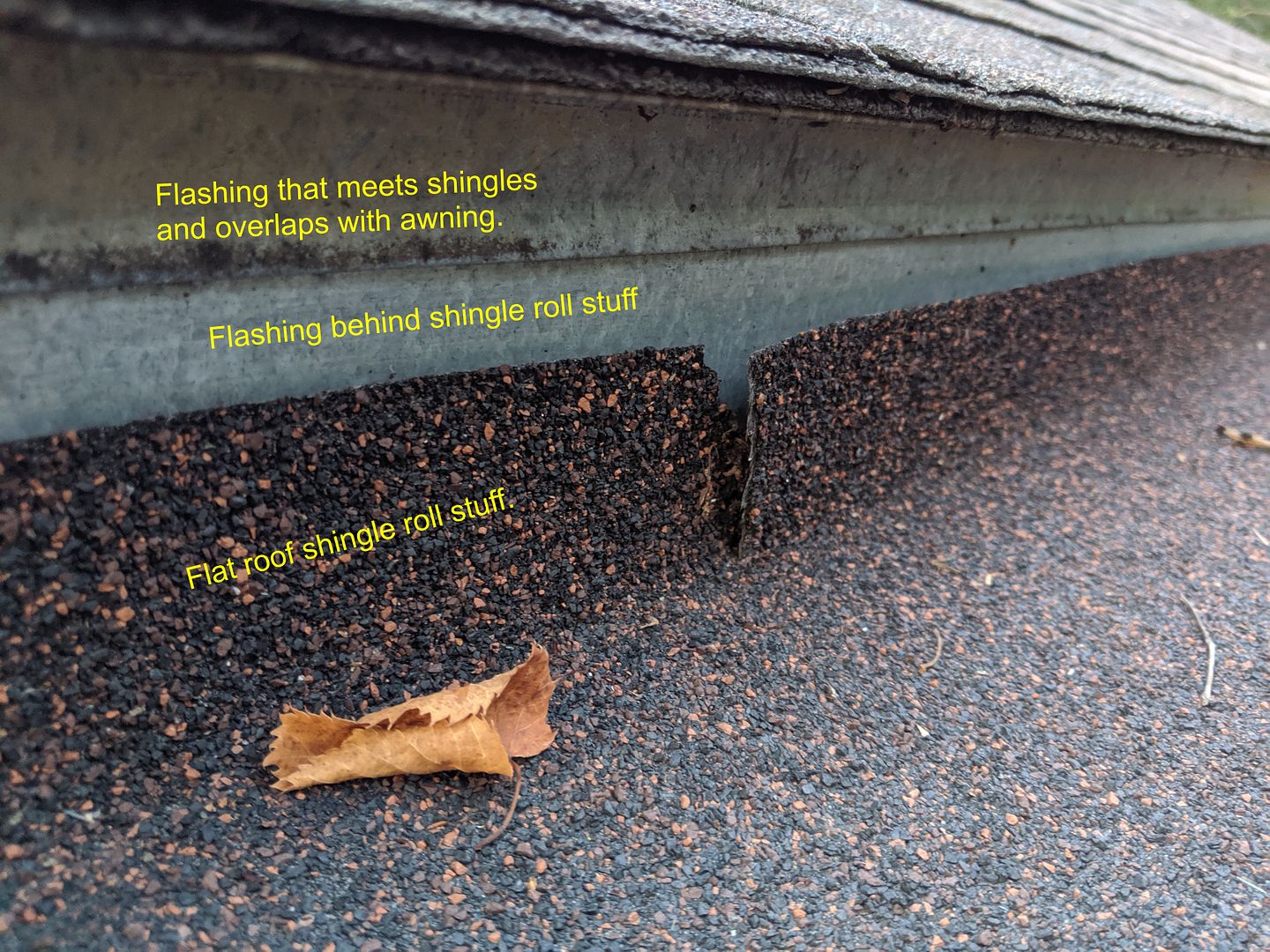 I AM LEAF!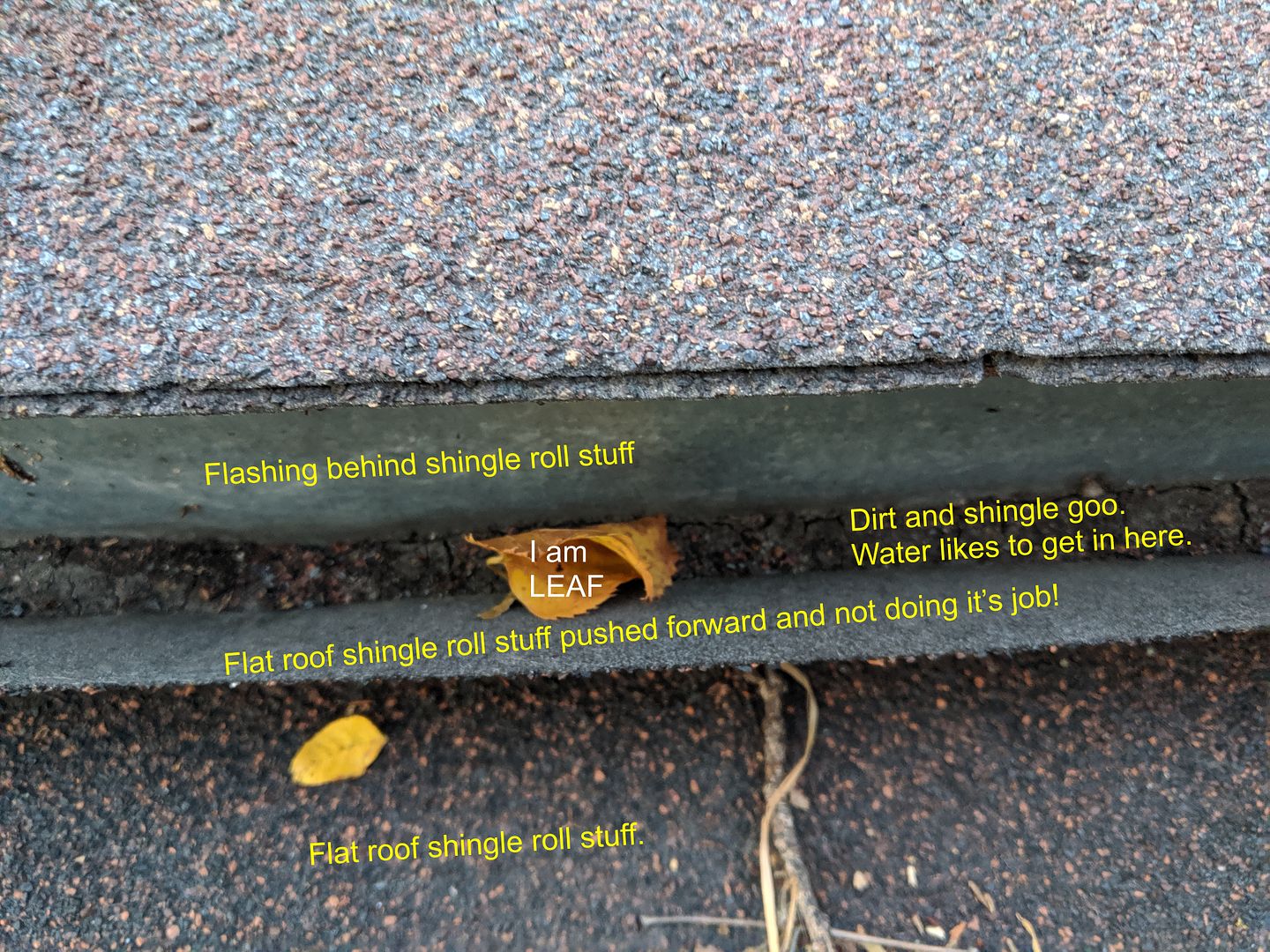 I think the previous owner was trying to do flashing with shingle roll stuff pieces and either didn't finish, or they blew away with the wind. This was a small piece about 8 inches that was spotted at the edge.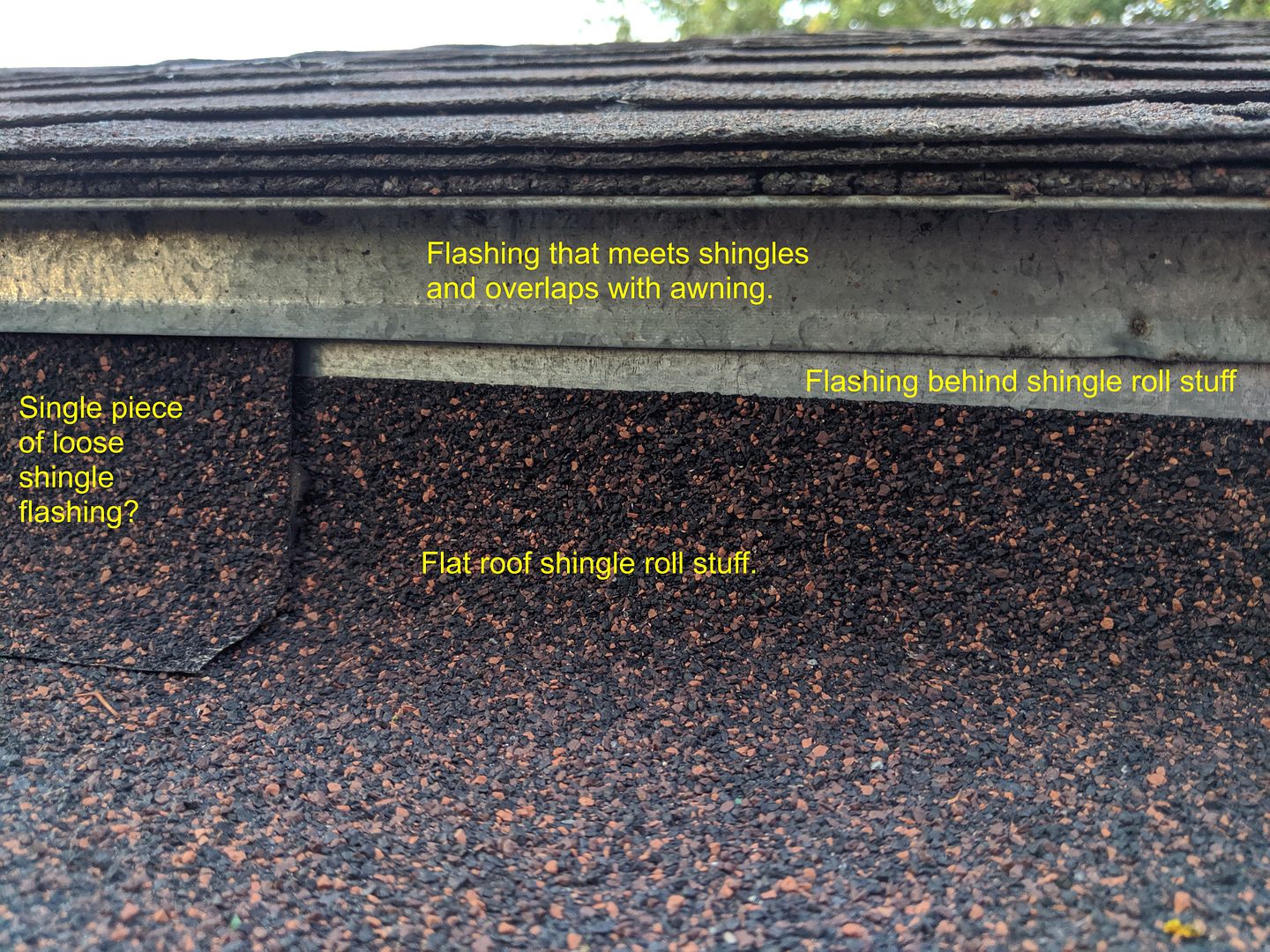 Sponsored Links
09-02-19, 06:22 AM
It will be a tight fit! About 3 inches is all there is to play with. Nails are what I was thinking would be required. What kind of nails are ideal for this? Should I be using black jack roof cement to adhere the flashing to the horizontal roof shingle roll stuff?
12-02-19, 12:39 PM
Well, looks like photo bucket image hosting has taken a corporate priority to make money and rendering all images into a blur for non-premium customers. I'll find another hosting for further images.

I applied the flashing as recommended months ago before winter set in and it shielded against at least three major thunderstorms without any leaks found. Figured some closure should be applied to this post.
Posting Rules
You may not post new threads
You may not post replies
You may not post attachments
You may not edit your posts
---
HTML code is Off
---