Installing Carpet Treads on Stairs
02-27-13, 07:53 AM
Join Date: Feb 2013
Location: United States
Posts: 4
Received 0 Votes on 0 Posts
Installing Carpet Treads on Stairs
---
I bought carpet treads to install on my hardwood stairs because my dogs are slipping on them. These are individual treads, not a runner or full carpeting. My wife doesn't want to use any sort of adhesive to secure the treads, so I'm assuming I need to use some sort of tack or staple, but I have no idea what kind. The treads do have thread banding (not sure if that's the right term) around the edges. Can anyone point me in the right direction as to what type of tacks I need and the best way to install them? Thanks.
02-27-13, 07:59 AM
Welcome to the forums.

What are your wife's objections to adhesive that make puncturing the treads acceptable?
02-27-13, 08:13 AM
Join Date: Mar 2003
Location: NC, USA
Posts: 28,161
There are decorative (a matter of opinion) tacks for attaching carpet. I have seen these used in older homes for a 19th century look.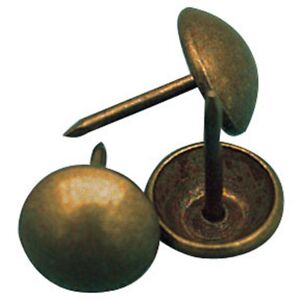 The other option would be for a staple and probably best would be something you can pop in with a pneumatic staple gun. I have not seen any manual staple guns able to drive heavy enough or long enough staples so some sort of power tool is in order.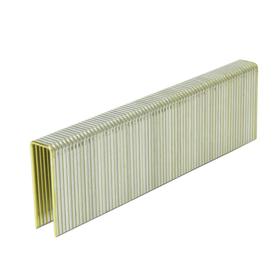 Finally you can go with small nails. Try to find something with a small flat head that will grip the carpet. I would avoid trim nails or brads which may part the carpet fibers and allow the carpet to be pulled easily off the nail.
02-27-13, 08:51 AM
Just my 2¢ but I think you're going to see more work with nail holes than adhesive but some research into easily removed adhesives would need to be done first. Seems like something like the 3M Command adhesives should work - they remove easily with no residue (I don't know whether they would actually work but something along those lines).
02-27-13, 12:46 PM
Join Date: Feb 2013
Location: United States
Posts: 4
Received 0 Votes on 0 Posts
I will definitely look into the adhesive. It would definitely be an easier installation. If I can make a good case to the boss, maybe she'll come around. I'll do some research and post back here if I find anything. Thanks.
02-27-13, 01:47 PM
Eh, if you find the right product, you could just install them while she's not home and tell her you found a 'hidden fastener' for the job.