Carpet for Stairs Question
07-07-20, 04:37 AM
Carpet for Stairs Question
---
Looking for a 2nd opinion. Would installing this carpet on stairs be challenging due to its pattern? The web site on Home Depot indicates it is an appropriate choice for stairs but a knowledgeable person who works for the installation firm says not so much because getting the pattern to align nicely is difficult especially where stairs are not all the same dimensions and shapes. And my stairs certainly are not all the same dimensions and shape. (Disregard the epitaph about the cat in that photo - it's the first one I could find of the stairs...)
The installer says they get complaints regularly about that. I have no reason to doubt her. Just wanted another opinion or two. Many thanks.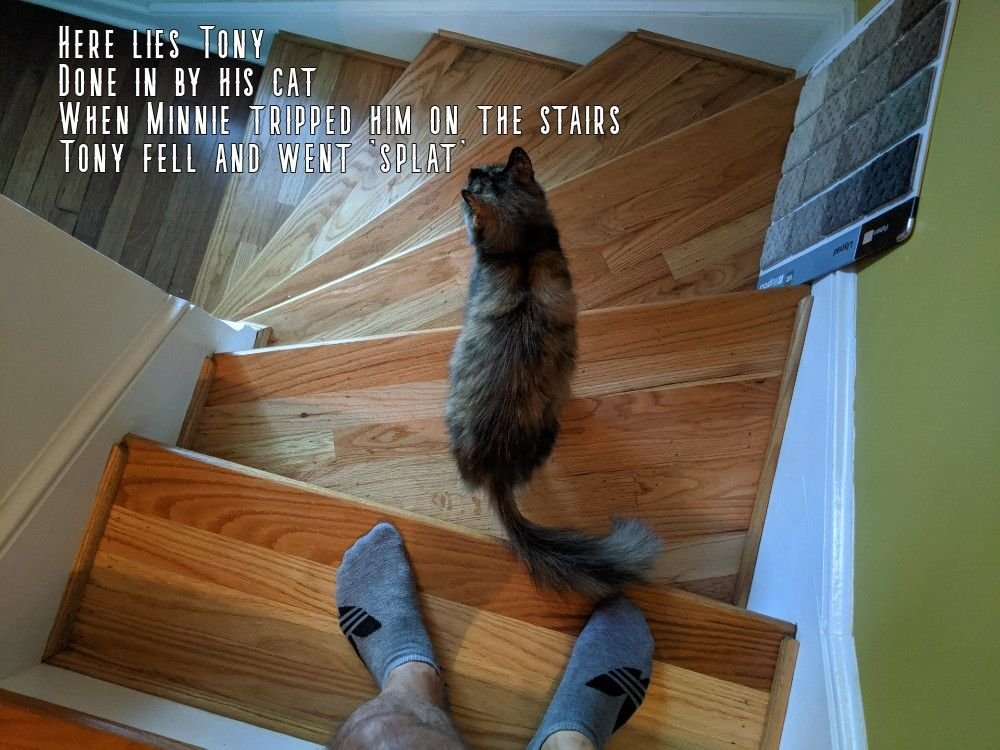 Sponsored Links
07-07-20, 05:42 AM
Any pattern in a carpet ups the chances of mismatch.

We were looking at something similar for our basement, it was narrow but long and would have had 2 seams and the owner had reservations with that being in a big open area not looking right!

We did go with a different style!
07-07-20, 06:43 PM
Join Date: May 2010
Location: floor installer
Posts: 954
It takes a lot more carpet if it has a pattern
Posting Rules
You may not post new threads
You may not post replies
You may not post attachments
You may not edit your posts
---
HTML code is Off
---