laminate sub floor
02-17-08, 12:11 PM
Join Date: Jun 2005
Location: CENTRAL NJ
Posts: 68
laminate sub floor
---
I would like to put down laminate flooring over an existing h/w floor, is it ok to do or should I rip up the old h/w. The wife does not want to refinish the old hardwood because of the dust ( kid's with asthma) and also the smell of the stain. Also, if it is ok to do I would like to know about the stairs. They are also h/w and I was wondering if they sell pieces of laminate that go over the curved part of the h/w. Thanks for any info
Sponsored Links
02-17-08, 03:36 PM
You can float a floor over just about anything. Just be sure to install a vapor/cushion pad prior to laying it.
02-17-08, 07:59 PM
Join Date: Jun 2005
Location: CENTRAL NJ
Posts: 68
thanks, what about the stairs. do they sell (I guess they are called noses) that go over the steps?
02-17-08, 08:05 PM
Yes, they should be available at bix box stores and flooring specialty stores. It's just called a transition piece.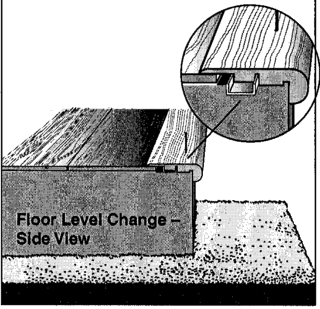 Posting Rules
You may not post new threads
You may not post replies
You may not post attachments
You may not edit your posts
---
HTML code is Off
---